Stuff good, timing off for Wood against Cards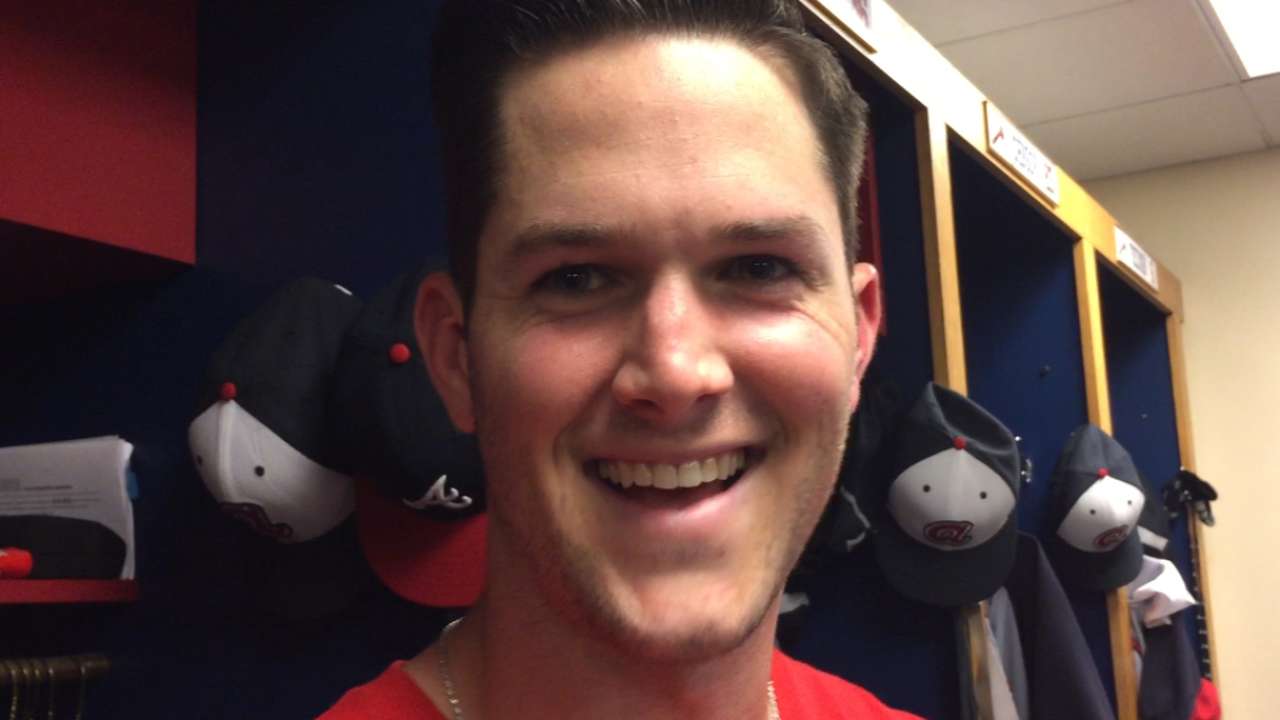 LAKE BUENA VISTA, Fla. -- Braves left-hander Alex Wood seemed to be cruising along until he issued a pair of walks and made a premature exit during the third inning of Wednesday's 6-2 loss to the Cardinals at Champion Stadium.
"I would have liked to have finished the third inning, but that's the way it goes," Wood said. "I felt good physically. I thought my stuff was good. I thought mechanically, my timing was a little bit off. Two walks [leads to] two runs. That's Pitching 101 right there."
Chris Johnson began the third inning by committing the first of his two errors during the game. Wood then walked two of the next three batters he faced before allowing a Matt Adams sacrifice fly and a clean single that Yadier Molina lined through the left side of the infield.
Molina's RBI single marked the end of the day for Wood, who reached his pitch count one out shy of completing his scheduled three innings.
"I think once my pitch count got up, I might have got a little tired there at the end," Wood said. "That probably played a little role. It had to be 20 degrees hotter than my last start. But the body felt good and the legs felt good as well. So, I was happy with my stuff today."
Mark Bowman is a reporter for MLB.com. This story was not subject to the approval of Major League Baseball or its clubs.