Healthy competition for White Sox second-base job
Beckham, Bonifacio, Johnson, Sanchez all vying for infield opening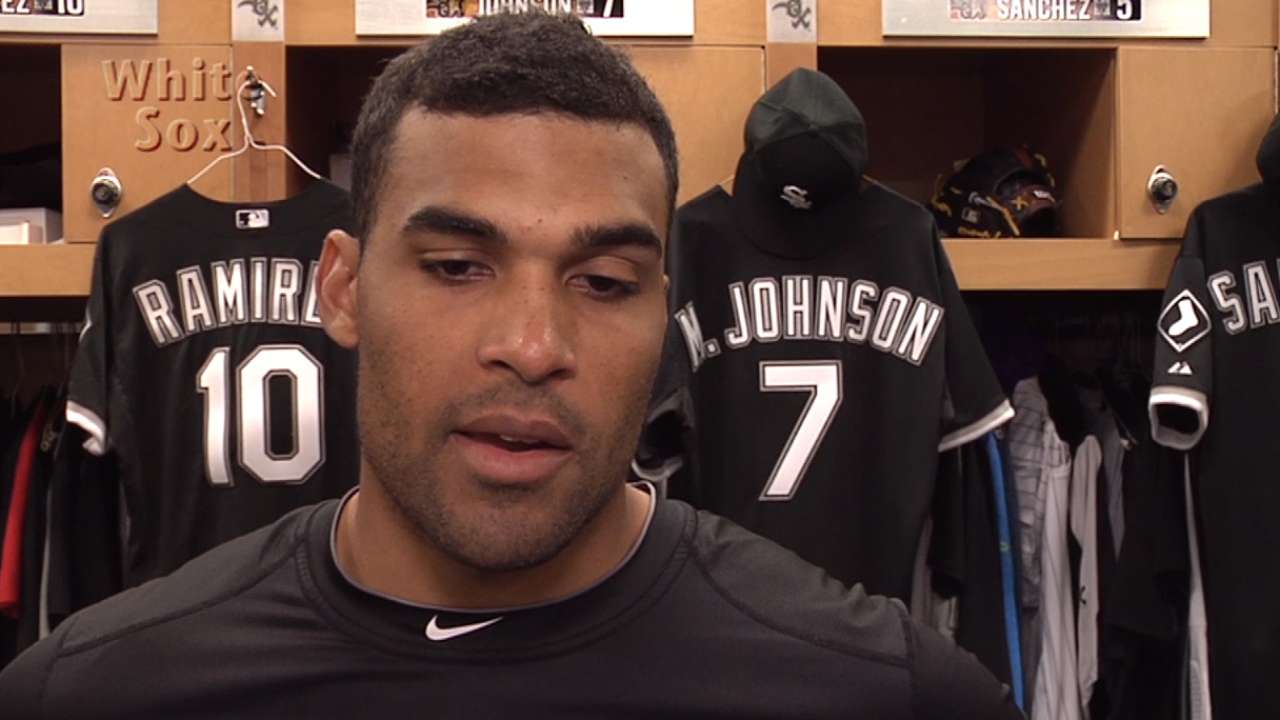 GLENDALE, Ariz. -- The competition for the White Sox starting second-base job stands as a battle among friends. But for Micah Johnson, Carlos Sanchez, Gordon Beckham and Emilio Bonifacio, the concern has to be placed upon on what they are doing and not what anyone else is accomplishing with three weeks left in Spring Training.
"If you start looking at that kind of stuff, it's going to be a distraction. I know they're not, and I'm not," Johnson, the No. 4 prospect in Chicago's system, per MLB.com, said. "We've got our own things we need to work on as individuals, on and off the field."
"I'm just focusing on myself, my work," said Sanchez -- the club's No. 10 prospect -- through interpreter and White Sox Spanish-language broadcaster Billy Russo. "I wish them the best, because they are my friends, but I'm just focusing on myself and my work and what I can do every day."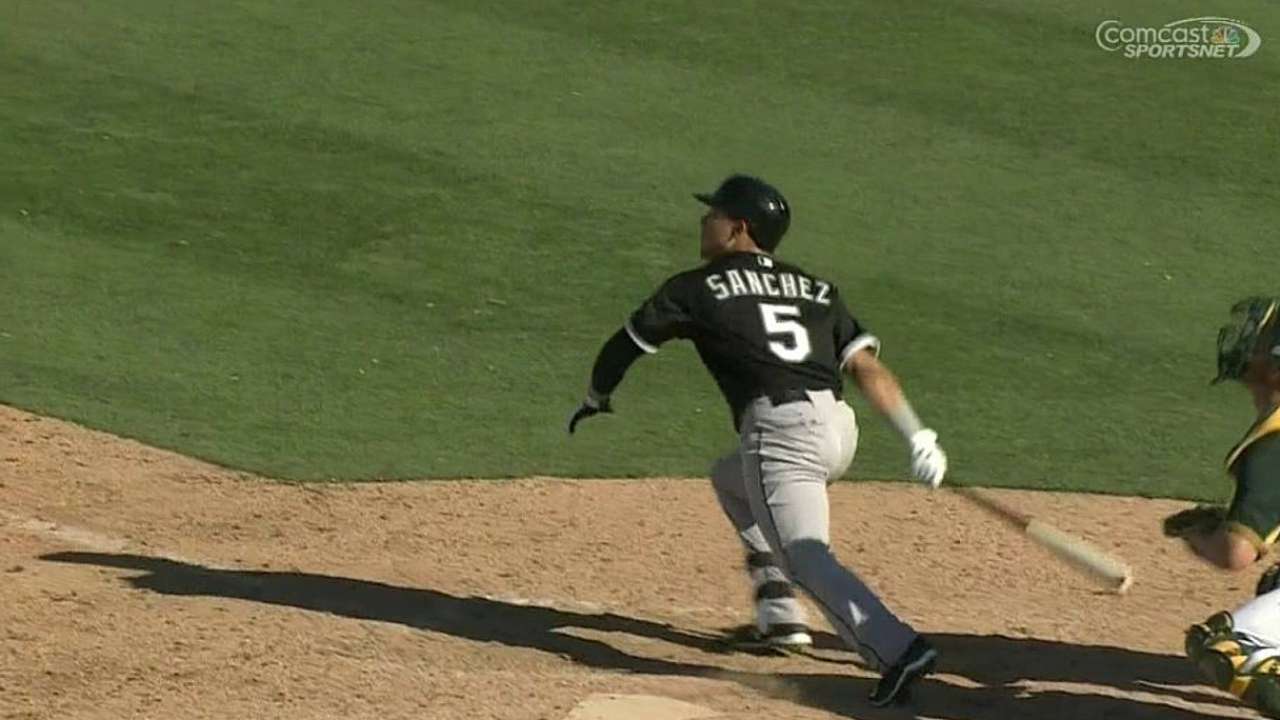 With Beckham and Bonifacio holding value across the infield, and even in the outfield in Bonifacio's case, the best scenario for the White Sox would be for Johnson or Sanchez to win the job. Judging this battle on a daily basis doesn't make much sense, with White Sox manager Robin Ventura indicating decisions such as this one might not come down until the last week in Arizona. But Johnson certainly is on a current roll.
Johnson homered in the ninth inning on Monday against the D-backs, launching an opposite-field shot to left-center to force a tie. He added four hits in Surprise against the Royals on Tuesday, and his string of six straight hits ended with a groundout in the ninth Wednesday vs. Texas. But the 26-year-old Johnson has a veteran's perspective on hitting success, pointing out he wasn't exactly crushing the ball prior to this stretch.
In fact, Johnson seemed more bothered by his failure to complete a spectacular play on Royals third baseman Mike Moustakas' line drive toward right-center on Tuesday. Johnson made a leaping effort parallel to the ground to snare the liner, but the ball fell out of his glove when he hit the ground. Johnson received a hat tip from Moustakas, but his fist pound on the grass showed he was somehow disappointed with the effort. Johnson's theory is that if the ball hits his glove, he should make the catch.
A healthy dose of respect exists between the four players, and the battle is a cooperative effort. Johnson pointed out how Beckham has helped him with turning double plays, and he always has fun working out with Sanchez.
"You guys think it's a competition, but really we just feed off each other," Johnson said. "It's not competition where we don't like each other. Everyone is a tremendous player in this locker room. I think [White Sox general manager Rick Hahn] and [executive vice president Ken Williams] have proven that they keep the good players around.
"Obviously it's life, so you have to worry about yourself. If you have that approach and [look for] ways to help the team, you're not going to be as worried about how they do, and they're not going to be worried about how I do. We're just going to be worried about what we need to work on."
Scott Merkin is a reporter for MLB.com. Read his blog, Merk's Works, and follow him on Twitter @scottmerkin. This story was not subject to the approval of Major League Baseball or its clubs.