Butler slugs second spring homer, Graveman efficient on mound
Moss hits homer, triple against former Oakland teammates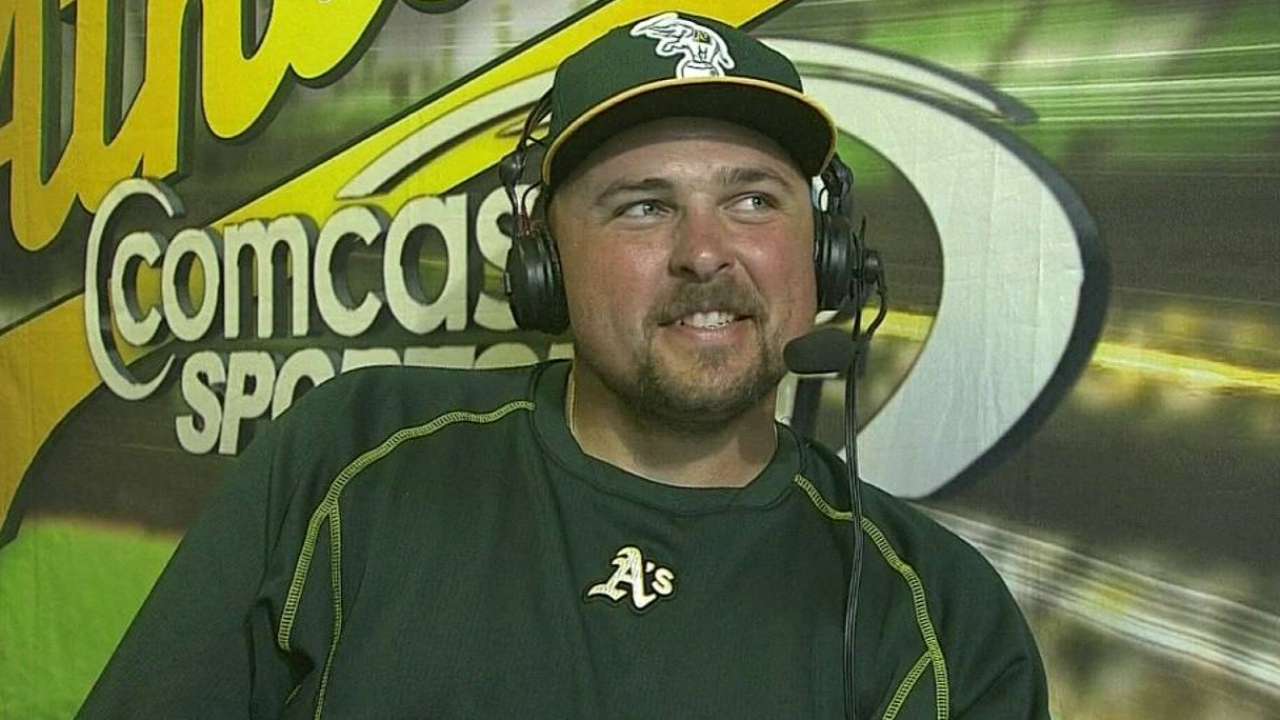 MESA, Ariz. -- Indians designated hitter Brandon Moss showcased familiar power against his former A's team Wednesday, finishing with a triple and a homer in three at-bats at Hohokam Stadium.
Oakland's own designated hitter, Billy Butler, also homered -- his second of the spring -- and outfielder Billy Burns contributed with an RBI single for the A's, who got three solid innings from rotation candidate Kendall Graveman in a 3-2 win.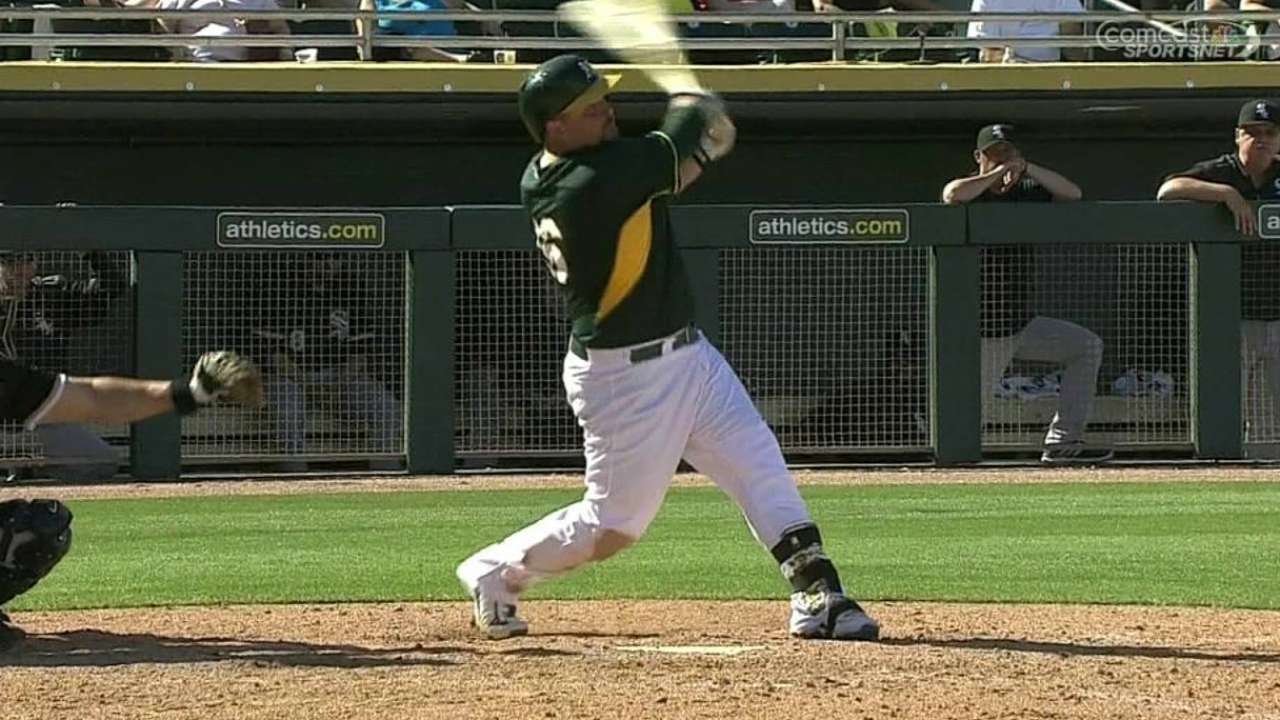 The young right-hander allowed one run on two hits with one walk and one strikeout in his second Cactus League start, getting through three innings and throwing just 32 pitches in the efficient outing.
Indians starter Danny Salazar was responsible for Butler's home run but gave up just one other hit in 1 2/3 innings, despite two unearned runs scoring in his time on the mound.
Like Moss, Cleveland third baseman Lonnie Chisenhall also finished with two hits.
A's up next: Lefty Scott Kazmir will make his Cactus League debut against the Mariners on Thursday, with first pitch scheduled for 12:05 p.m. PT. The A's veteran will have a special guest playing behind him: comedian/actor Will Ferrell, who is playing nine positions for 10 different teams, including the A's, in five games Thursday.
Jane Lee is a reporter for MLB.com. This story was not subject to the approval of Major League Baseball or its clubs.