Morton's rare lapse of control calls for adjustments
Working with new arm action, Pirates righty starts off wild, but rediscovers his rhythm
CLEARWATER, Fla. -- Pirates right-hander Charlie Morton knew it would take some time to master his new arm action, to have it feel natural while he's trying to get hitters out.
Wednesday was the first time Morton felt off -- actually, he said, the first time he's ever felt "off" during Spring Training -- but a conversation between innings with pitching coach Ray Searage and special assistant Jim Benedict helped him find his timing again.
Morton gave up a run on two hits and a walk over three innings in the Pirates' 3-2 loss to the Phillies at Bright House Field. He walked Phillies leadoff man Ben Revere, the final pitch of the at-bat skipping past catcher Francisco Cervelli and all the way to the backstop. He uncorked a wild pitch while facing Ryan Howard, allowing Grady Sizemore to advance to second.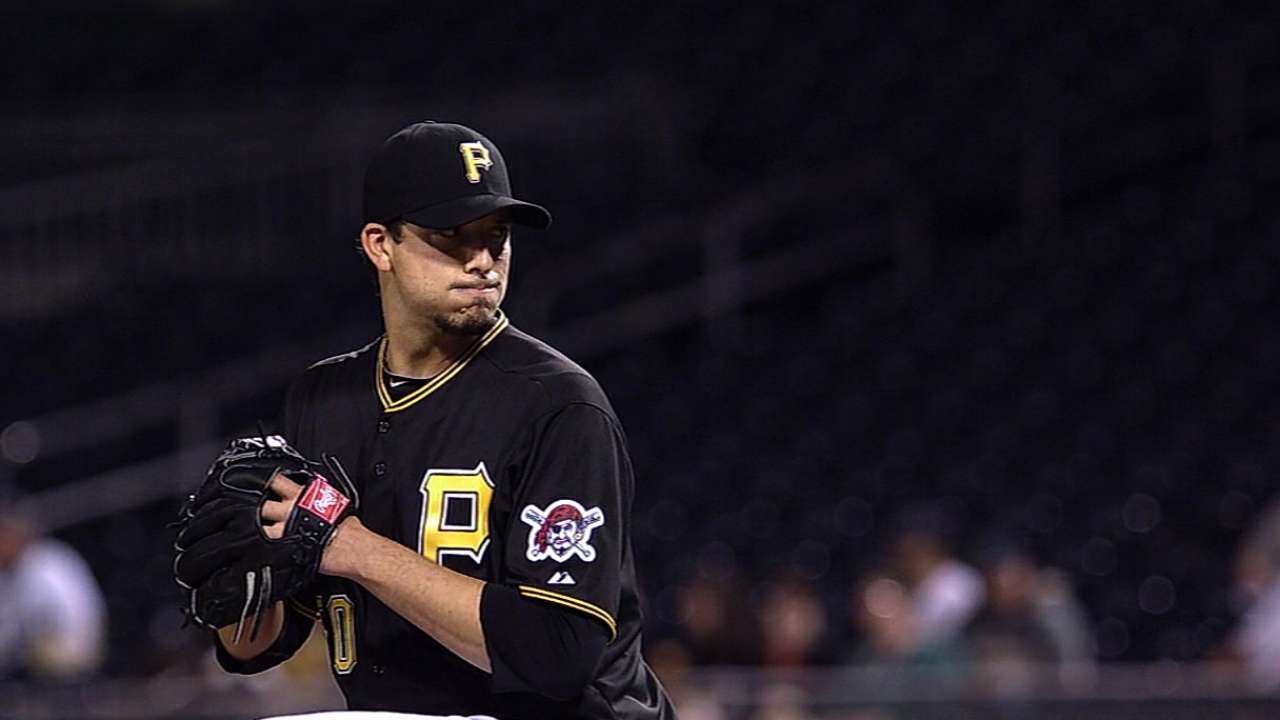 Morton got out of what he called a "brutal" inning without allowing a run, but he was clearly not happy with how he felt on the mound.
"It's a quick fix, but it's kind of what I was actually expecting," he said. "Once I got into games, I thought timing might get a little bit messed up just because of the competition."
That adjustment is a shortened arm action. Morton made the tweak in an attempt to simplify his delivery, making it easier to repeat and therefore making it easier for him to command his pitches.
The change hadn't caused any issues before Wednesday. Morton said his most recent bullpen session was "awesome," in fact. But his arm now travels a shorter path than it used to, and in his second Grapefruit League appearance, he found early on that his arm was getting ahead of the rest of his body.
When that happened, Morton struggled to finish his pitches. As a result, he was "yanking" a lot of flat pitches toward the plate.
Morton fixed the problem between the first and second innings. He gave up a run in the third on two singles, a bunt and a groundout but felt much better about his delivery in his final two innings.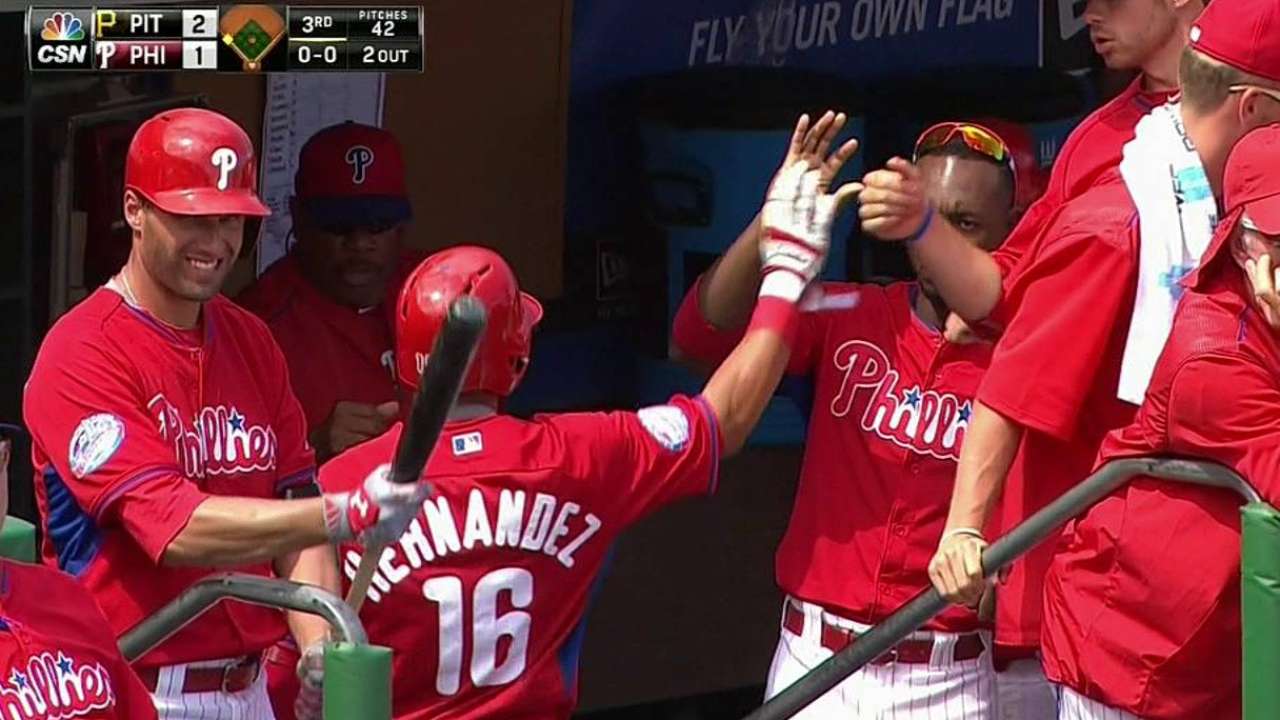 Pirates manager Clint Hurdle said he expects Morton will grow more comfortable with his adjusted mechanics, eventually getting to the point where he can correct himself on the mound.
"I think he'll have checkpoints, and he'll have little reminders. The catcher will also take ownership of it, and he might be able to trot out there and share something. We're going to see more," Hurdle said. "We'll just keep an eye out so we can pick it up early, the catcher can pick it up early.
"Hopefully there'll be a time, and we believe there will be, where Charlie will be able to make those adjustments on his own."
Adam Berry is a reporter for MLB.com. Follow him on Twitter at @adamdberry. This story was not subject to the approval of Major League Baseball or its clubs.