Blackmon ready to ramp up after easing into game action
Abdominal issue appears to have cleared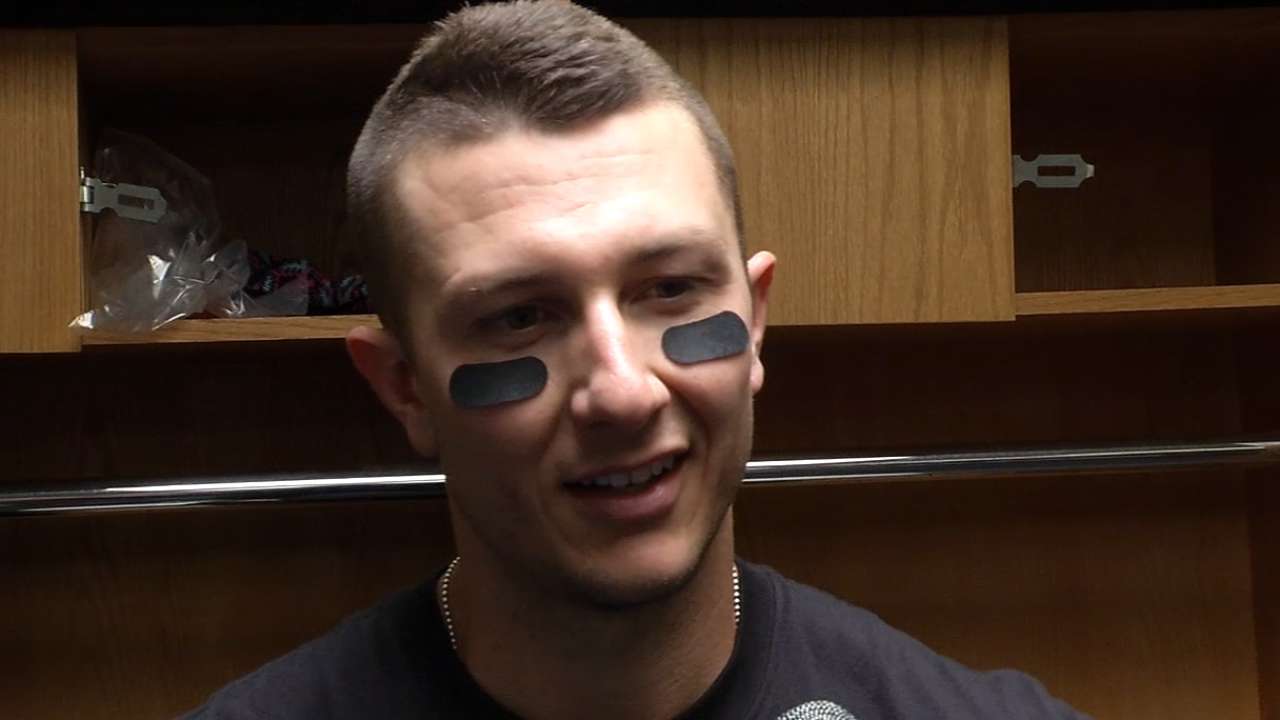 PEORIA, Ariz. -- With a lingering abdominal issue behind him, Rockies outfielder Charlie Blackmon was happy to get his Cactus League debut out of the way Wednesday with his sights on plenty more action moving forward.
Blackmon, an All-Star in his first full season last year, has been hindered by something resembling an ab strain and had been held out of action largely as a precaution. He said it affected him primarily when he was swinging.
"Nothing else really bothered me," Blackmon said. "I could feel it maybe here and there, but I felt like the only thing that really strained that area was swinging the bat."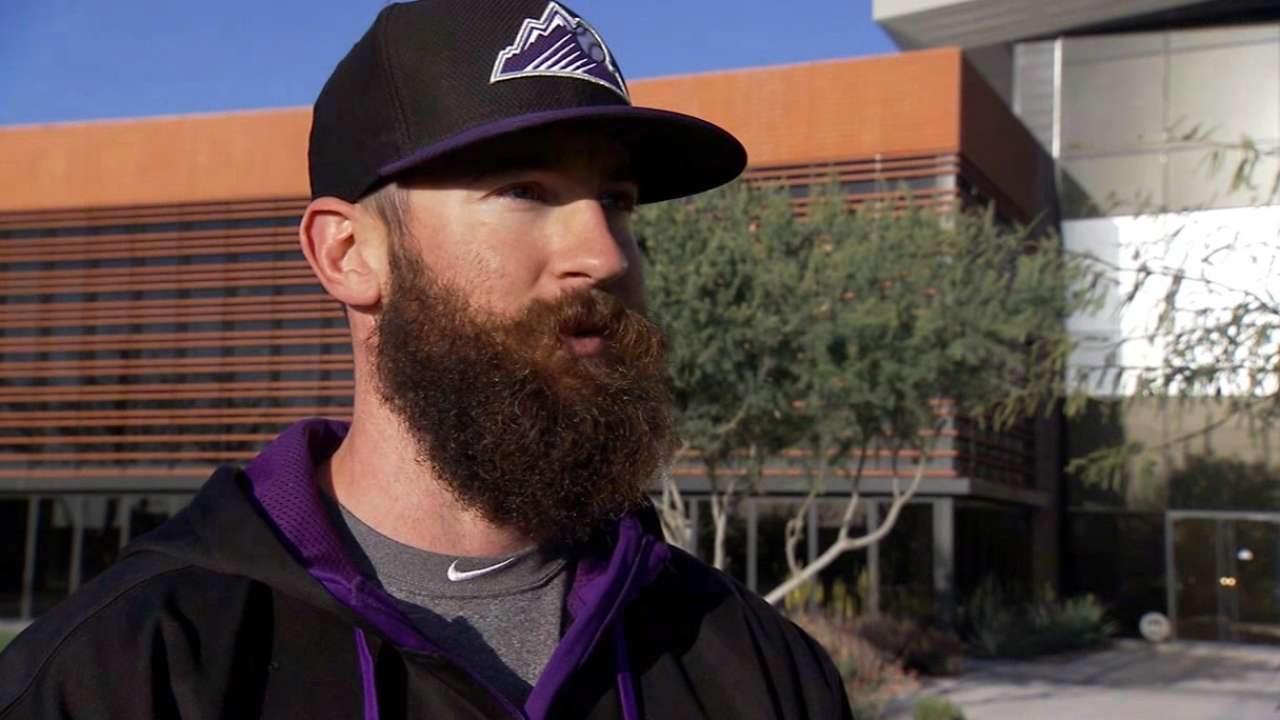 In his debut Wednesday against the Mariners, Blackmon grounded out to shortstop and struck out swinging and started in center field. In 154 games last season, he hit .288 with 19 homers and 72 RBIs.
He said he wasn't tentative on Wednesday, "Just playing the game."
"Our training staff did a great job," Blackmon said. "We were pretty cautious with this, especially being the time of the year where we can afford to make sure this goes away without having to risk anything. I'll check on it going forward, but I don't expect to have any issues."
Joey Nowak is a reporter for MLB.com. Follow him on Twitter at @joeynowak. This story was not subject to the approval of Major League Baseball or its clubs.