Pinto makes spring debut as DH, eyes return behind the plate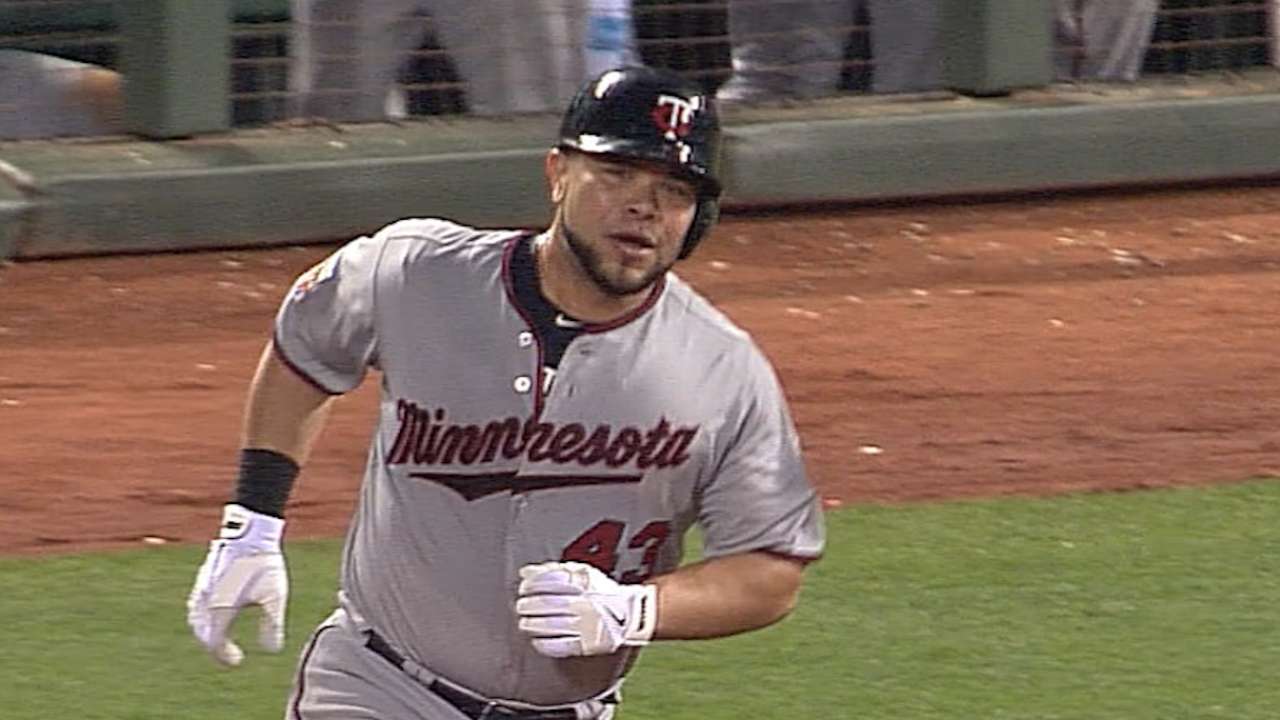 FORT MYERS, Fla. -- After missing time early in camp with a strained right quad, Josmil Pinto made his Grapefruit League debut on Wednesday in the Twins' 5-2 loss to the Rays as a designated hitter, going 0-for-2 with a walk.
Pinto, the lone position player in camp yet to appear in a game until Wednesday, originally suffered the injury during a baserunning drill shortly before the start of Grapefruit League play. But he was able to run, take batting practice and catch bullpens without any issues this week before being cleared for Wednesday's game.
"It [the quad] feels good now," Pinto said. "I'm really happy."
Pinto, 25, is considered the favorite in the competition for the backup catcher job with Chris Herrmann and Eric Fryer. Pinto said he believes he'll be ready to start a game behind the plate as early as Thursday.
"I think tomorrow or Friday," Pinto said. "It feels much better. Right now it feels really good, but like four or five days ago it hurt to be in my regular squat."
Rhett Bollinger is a reporter for MLB.com. Read his blog, Bollinger Beat, and follow him on Twitter @RhettBollinger. This story was not subject to the approval of Major League Baseball or its clubs.