Ryno says small ball will be necessity for Phillies
Manager 'stressing' manufacturing runs, specifically bunting and the hit and run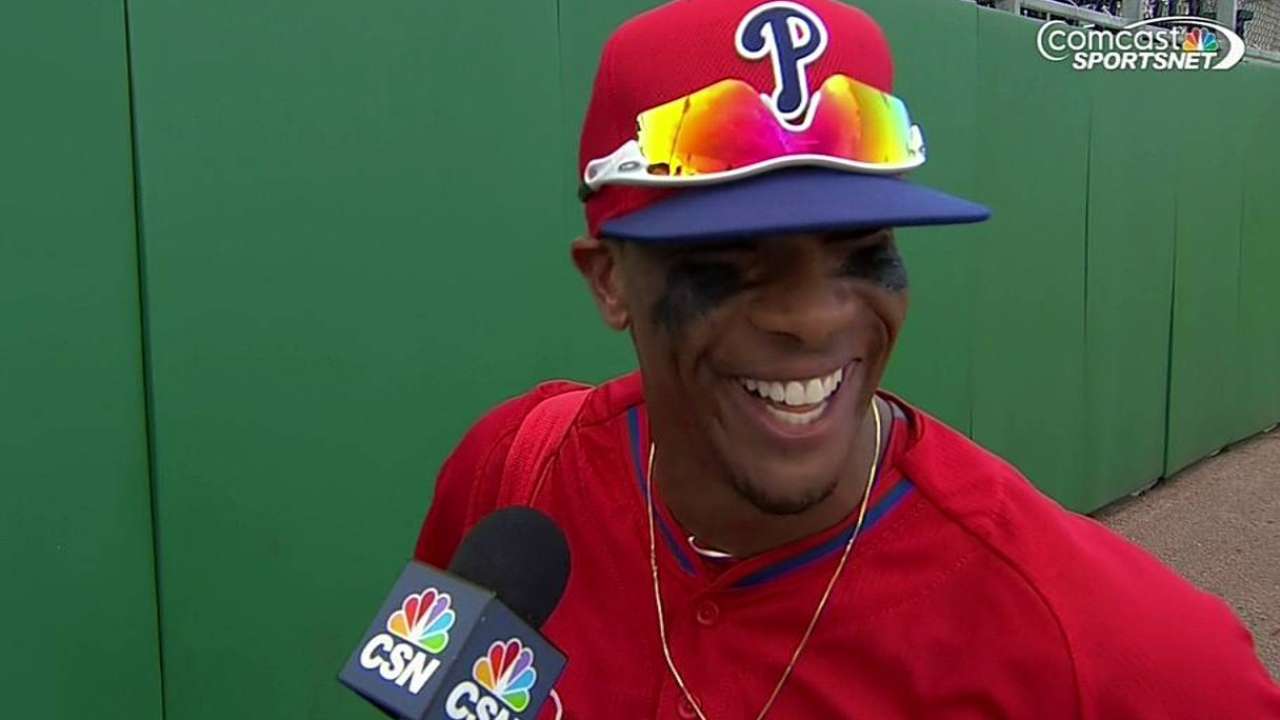 CLEARWATER, Fla. -- Manager Ryne Sandberg believes in small ball, and he believes it is how the Phillies will score runs this season.
The Phillies bunted twice with runners in scoring position and no outs in Wednesday's 3-2 victory over the Pirates at Bright House Field. It resulted in one run.
The Phillies have six sacrifice bunts this spring, which are four more than any other team.
"That's something that I'm stressing this spring," Sandberg said. "We're working on it. We're practicing it. If it's not a bunt, it could be a hit and run. Get a baserunner, make something happen -- really to set the tone for the season."
Sandberg explained that Cesar Hernandez's sacrifice bunt in the first inning, with Ben Revere on second and no outs, and Revere's sacrifice bunt in the third, with Tommy Joseph on second and Chase d'Arnaud on first with no outs, were not sacrifice attempts.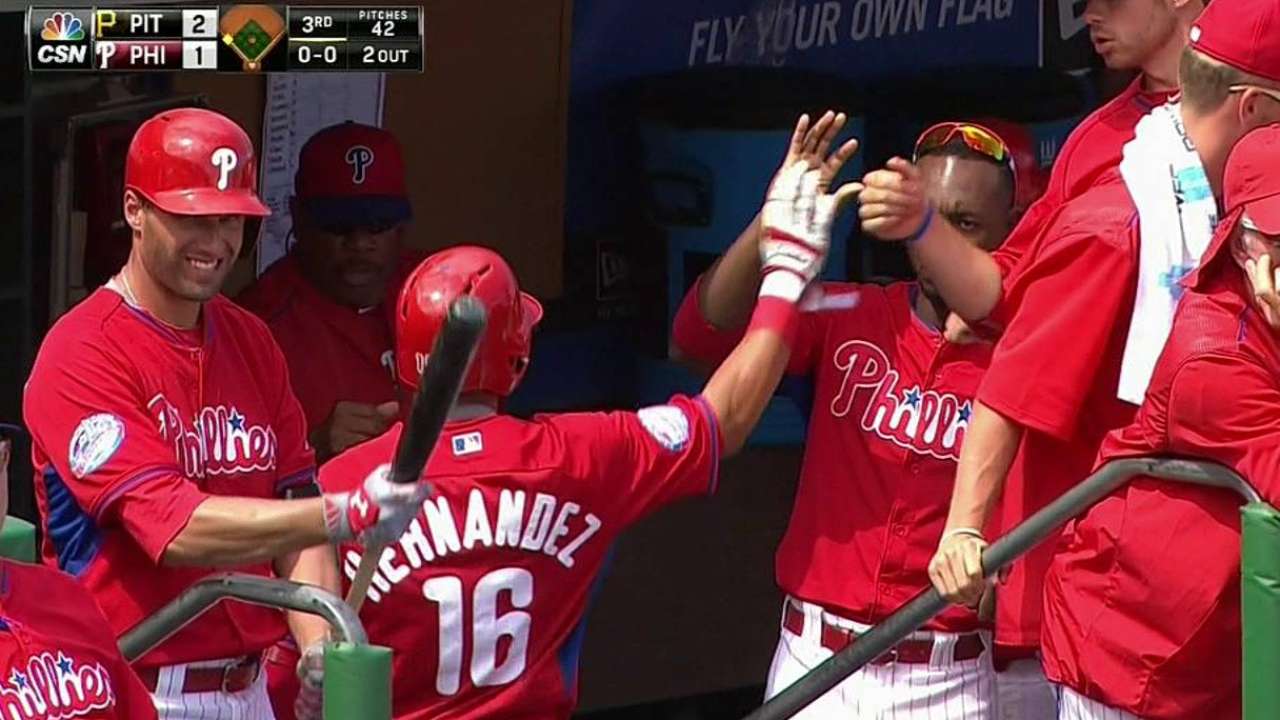 "Early in the game, sometimes that's a bunt for a base hit," Sandberg said. "If you're out, you've done a job advancing the runner. Early in the game, that's usually the case."
Of course, analytics and critics argue that bunting makes less sense because outs are precious, and the chances to score decrease dramatically with every out. But Sandberg cannot like what he has seen through nine Grapefruit League games. The Phillies finished the afternoon averaging 2.56 runs per game, which ranked 28th in baseball. Their .532 OPS ranked last.
"I look at our bats and our type of team, and I think we're going to have to be good at that game," Sandberg said.
Todd Zolecki is a reporter for MLB.com. This story was not subject to the approval of Major League Baseball or its clubs.