Prime 9: Few have played everywhere on diamond
Campaneris, Tovar, Sheldon and Halter hold special place in baseball history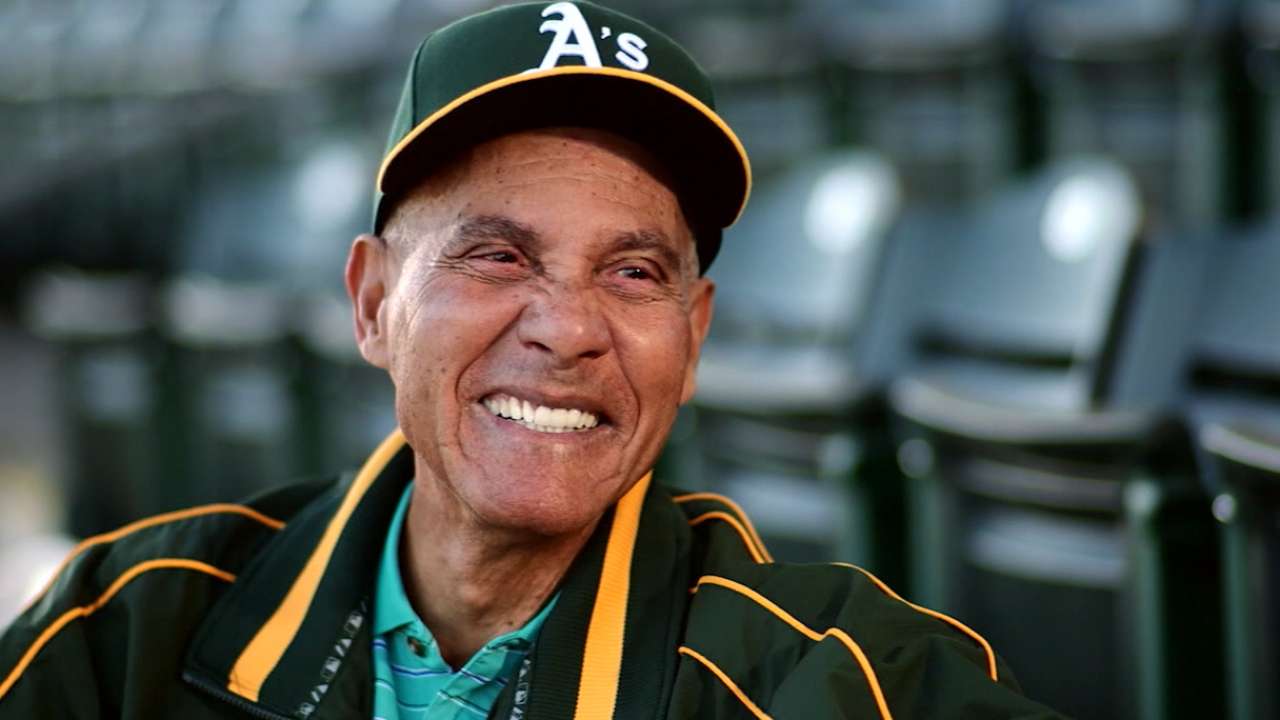 Bert Campaneris, the first Major Leaguer to play every position on the field in a single game, could be a part of history again today.
Campaneris is expected to be on hand when Will Ferrell begins his fundraising tour across the Cactus League, during which the actor will play every position spread across five Spring Training games with 10 different teams.
With that in mind, it seems appropriate to look at the exclusive club of big leaguers who have played all nine positions in one game:
Campaneris, Kansas City Athletics, Sept. 8, 1965
Campaneris, of course, was the original. A natural shortstop in only his second season in the Majors, "Campy" debuted at six positions against the California Angels at Municipal Stadium. He pitched ambidextrously and was even involved in a collision at the plate in his first and only career appearance as a catcher.
Cesar Tovar, Minnesota Twins, Sept. 22, 1968
Tovar was the starting pitcher, his only career pitching appearance, before making his way around the diamond at a different position each inning during the Twins' final home game of the season.
In a twist, Campaneris happened to be batting leadoff for the Athletics. Tovar faced four batters, walking one and retiring Campaneris on a popout in a scoreless inning. He also struck out future Hall of Famer Reggie Jackson and was called for a balk.
Tovar saw action behind the plate and at first base for the first time in his career in a 2-1 win at Metropolitan Stadium. According to the Minneapolis Tribune, Tovar spent the majority of his inning at catcher in a "semi-crouch as the shin guards were too long for his stubby legs."
What's more, Tovar scored the Twins' first run, set a team record with his 33rd stolen base of the season and finished 1-for-3 with a walk. In a sign of the times, the Twins reportedly gave Tovar a color television set after the game.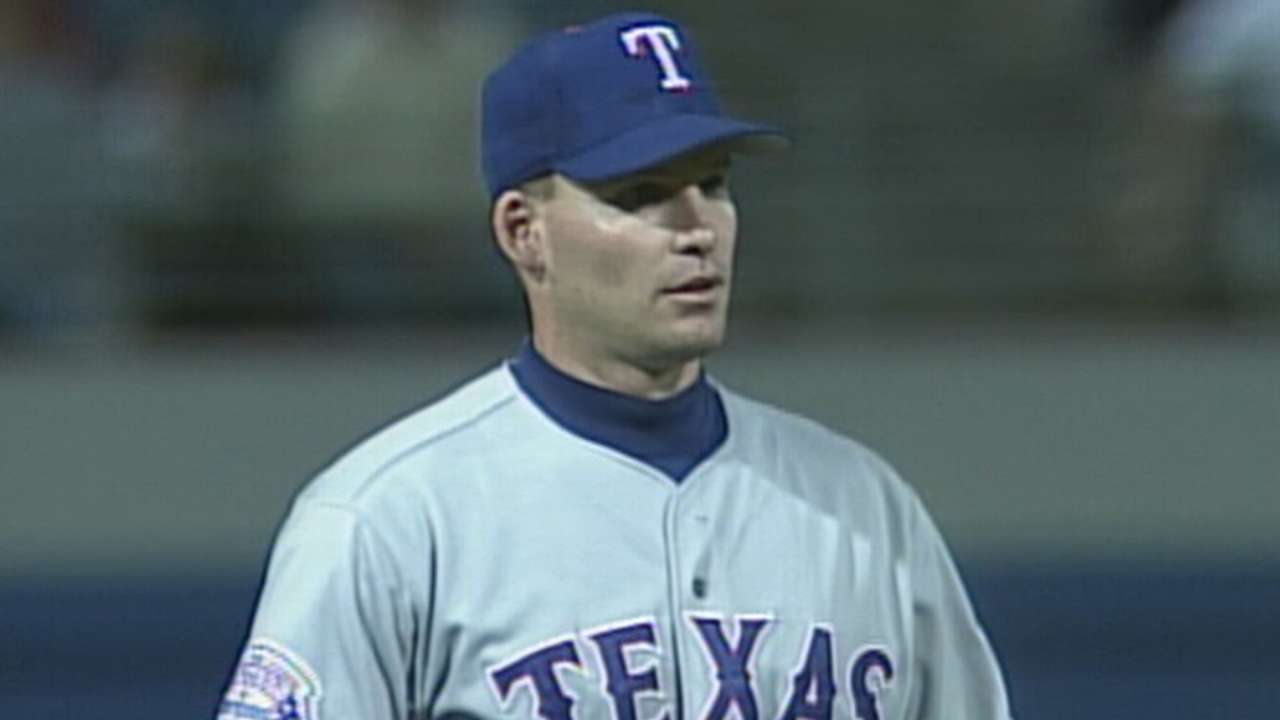 Scott Sheldon, Texas Rangers, Sept. 6, 2000
Sheldon came off the bench in the fourth inning against the White Sox at Comiskey Park. He set up behind the plate before migrating around the field in a 13-1 loss.
The only foreign position to Sheldon was pitcher, and he struck out the only batter he faced, Jeff Liefer, for his lone career appearance.
"I had a blast," Sheldon said to The Associated Press after the game. "It went by so fast, but there are so many memories I'll take from this."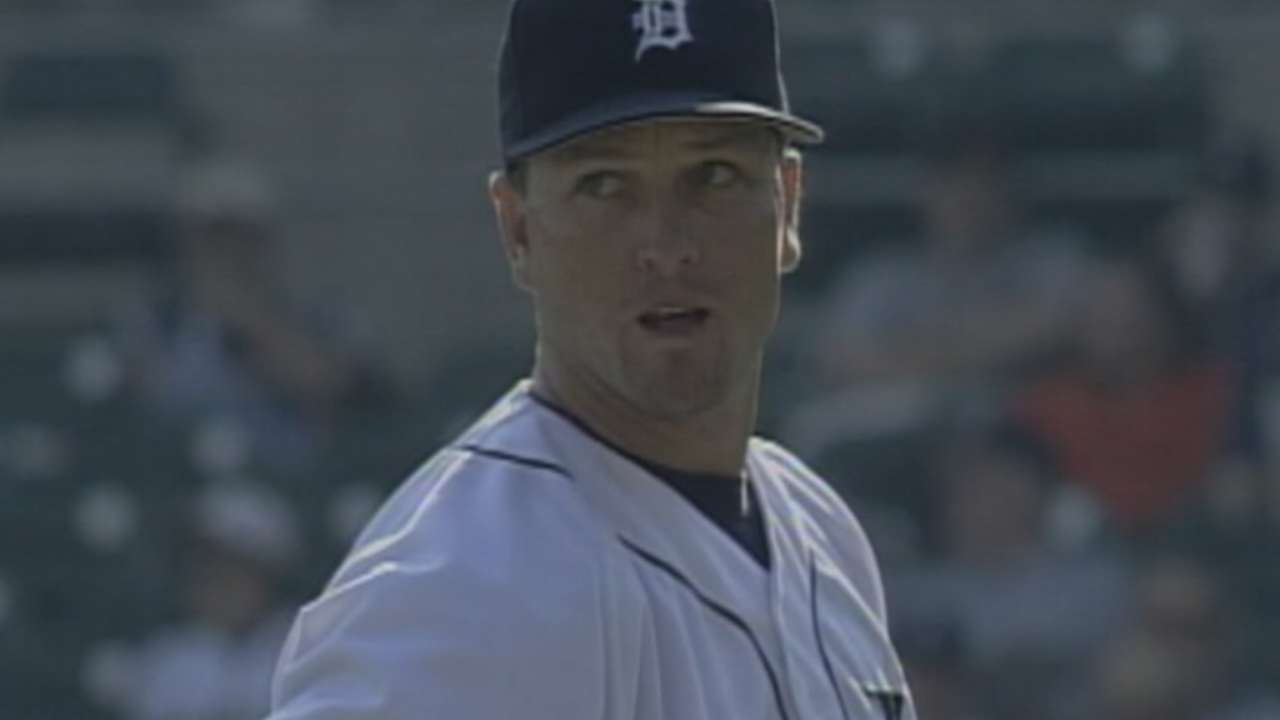 Shane Halter, Detroit Tigers, Oct. 1, 2000
Halter did just about everything in a wild, walk-off win in Detroit's regular-season finale against the Twins at Comerica Park. He scored the winning run, collected four hits and had three RBIs.
"Until you've actually played the game and know how fast-paced the game is, and how many things you have to be aware of," Halter said, according to the AP, "you have to admire the guys who have done this in the past, because it's no easy feat."
It's also worth noting that Giants star Buster Posey played all nine positions in one game as a junior at Florida State in 2008.
Looks like Ferrell has his work cut out for him.
Austin Laymance is a reporter for MLB.com. This story was not subject to the approval of Major League Baseball or its clubs.