Lesson learned: Hicks out to put mistake behind him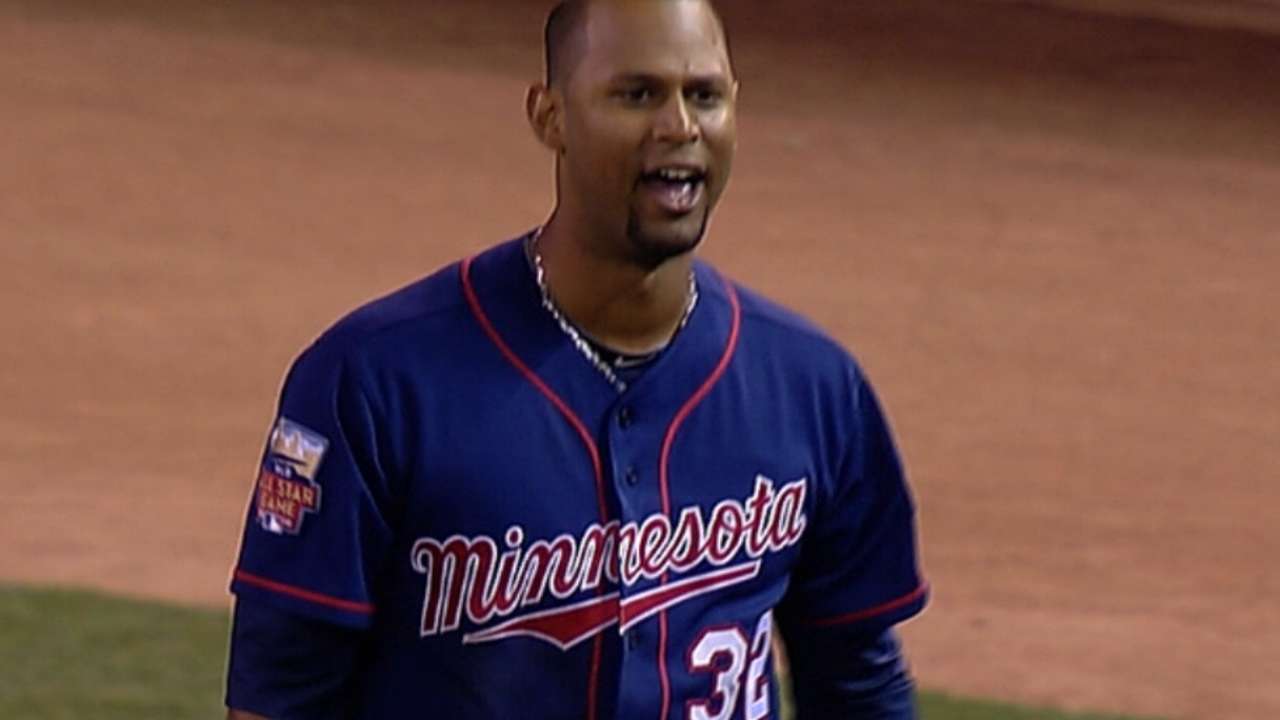 FORT MYERS, Fla. -- Center fielder Aaron Hicks said Wednesday he understands why Twins manager Paul Molitor took him out of the game early on Tuesday after he forgot how many outs there were in the third inning against the Blue Jays.
Hicks was benched in the fourth inning after he lost track of how many outs there were in the third inning while at first base after a single. The scoreboard at Florida Auto Exchange Stadium mistakenly read that there was only one out, when there were really two outs, which confused Hicks. Hicks didn't run on a fly ball to right field from Eduardo Nunez, as he thought it was just the second out of the inning.
"I just made a mistake on the basepaths," Hicks said. "It's on me. I just have to play the game the right way. It shouldn't matter what the scoreboard says. It's more on me to know how many outs there are."
Hicks, 25, is competing for the starting center-field job along with Jordan Schafer. He's fared well at the plate in the early going, hitting .300 (3-for-10) with a triple and two RBIs in four games. But he was also picked off at second base on Monday against the Rays.
Hicks said there was no excuse for not knowing how many outs there were, and that he plans on learning from his actions so that it won't happen again, especially in the regular season.
"It's my mistake and that's what it comes down to," Hicks said. "I have to be better. It's Spring Training and stuff like that can happen in Spring Training. But that's why you go through that in Spring Training, so it doesn't happen in the regular season."
Twins general manager Terry Ryan said the club has been preaching accountability this spring, and he believed Molitor did the right thing by sending the message to Hicks by benching him.
"He had a bad day yesterday and that's not good," Ryan said. "You have to be accountable. You can't forget how many outs there and you can't blame it on the scoreboard."
Rhett Bollinger is a reporter for MLB.com. Read his blog, Bollinger Beat, and follow him on Twitter @RhettBollinger. This story was not subject to the approval of Major League Baseball or its clubs.