Farquhar building up to regular season
Reliever appreciates leeway with slow springs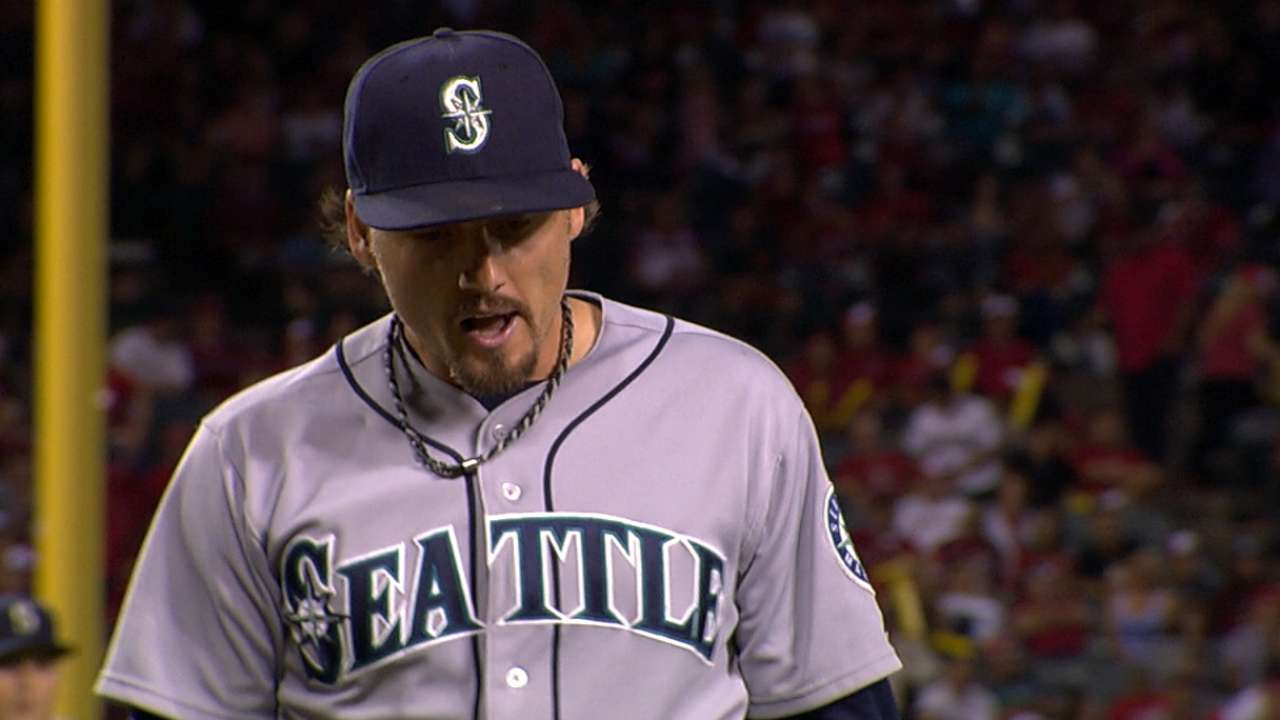 PEORIA, Ariz. -- It's not a reputation Danny Farquhar relishes, but the reliever appreciates that Mariners manager Lloyd McClendon understands he's not a fast starter in Spring Training.
After only getting two outs in his Cactus League debut against the Padres while allowing three hits and a walk, Farquhar served up a home run in his second outing against the Reds before finally throwing better -- but still not nearly where he wants to be -- for an inning in Tuesday's game against the Rockies.
"I've come to understand he's a slow starter and he does struggle in the spring," McClendon said. "I told him the other day he should just go home and help the grounds crew and just stay there until the season starts, because my life would be a lot happier down here."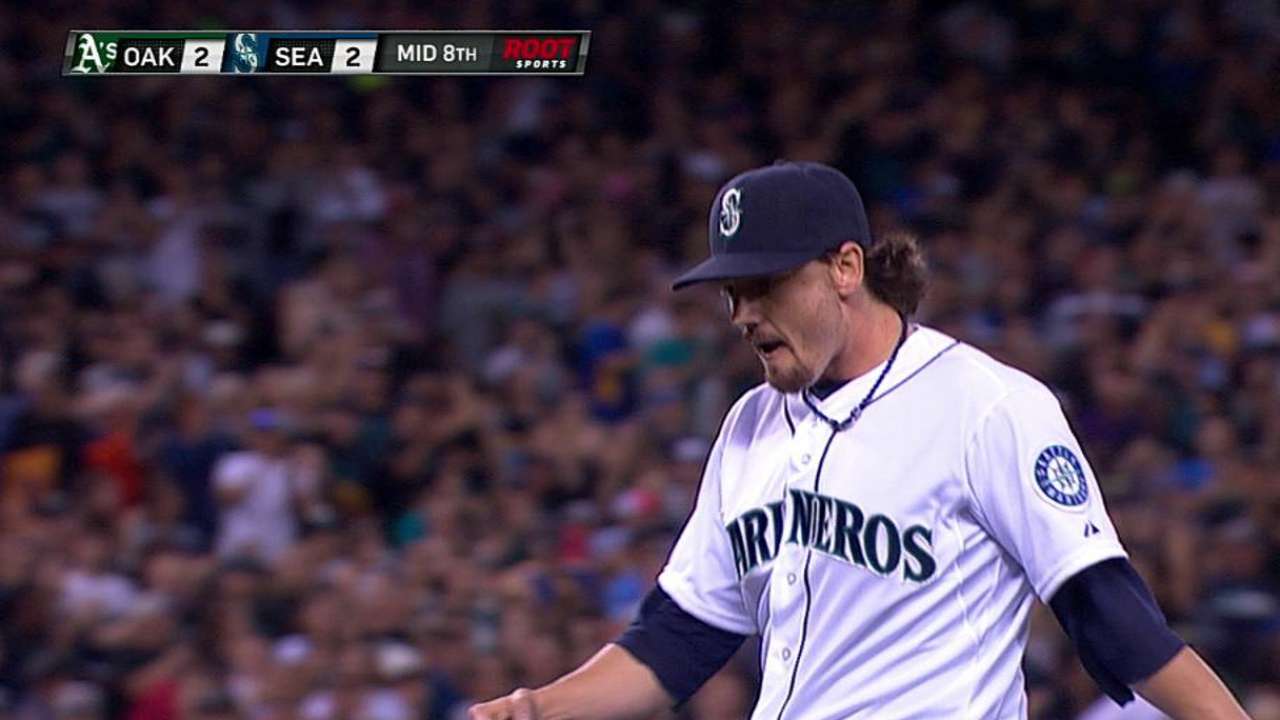 McClendon tells the story as a lesson in how much better he knows his players this spring in his second season as skipper. He's not worried about Farquhar, for instance, because he's come to understand the right-hander is a pitcher who gears up as the spring progresses and relies more on the adrenaline of regular-season situations.
Farquhar isn't going to lean too much on that theory, however.
"I take pride in what I do," he said. "It's competition out there, shoot, whether I'm playing a ping-pong battle against [Kyle] Seager or out there competing for a job. Whatever it is, I take pride in what I do. I definitely try to get everybody out and be good out there."
And, yet, Farquhar acknowledges there is a different approach now that he's more of an established presence on the Mariners. A few years ago, he came to camp as an unknown commodity, acquired from the Yankees in the Ichiro Suzuki trade, and had to do everything impossible to impress.
Now he can use spring to work on certain pitches and gradually build for the long haul.
"If you're trying to make a team or make an impression and you're not even on the 40-man roster, you've got to come out of the gate throwing 95," Farquhar said. "You have to really show them you've got something. If not, you just kind of go back into the mix. Whereas I've pitched a year and a half in the big leagues, so Lloyd knows what I can do.
"So I guess it's a little easier track for me, but I still have to go out there and show Lloyd I can get Major League hitters out," he said. "I can't just roll out there and make the team."
No, but McClendon knows what Farquhar brings to his bullpen. The 5-foot-9, 185-pounder pitches big. He saved 16 games in 2013 with a strong second half, then went 3-1 with a 2.66 ERA in 66 appearances last season as an integral member of Seattle's outstanding bullpen.
Farquhar pitches with an edge in the regular season and the Mariners are confident he'll be there when it counts.
"I've always been a slow starter," he said. "I don't know what the deal is, but I'm happy there is a Spring Training in baseball."
Greg Johns is a reporter for MLB.com. Follow him on Twitter @GregJohnsMLB as well as his Mariners Musings blog. This story was not subject to the approval of Major League Baseball or its clubs.