No Sale: White Sox say lefty won't be ready for Opening Day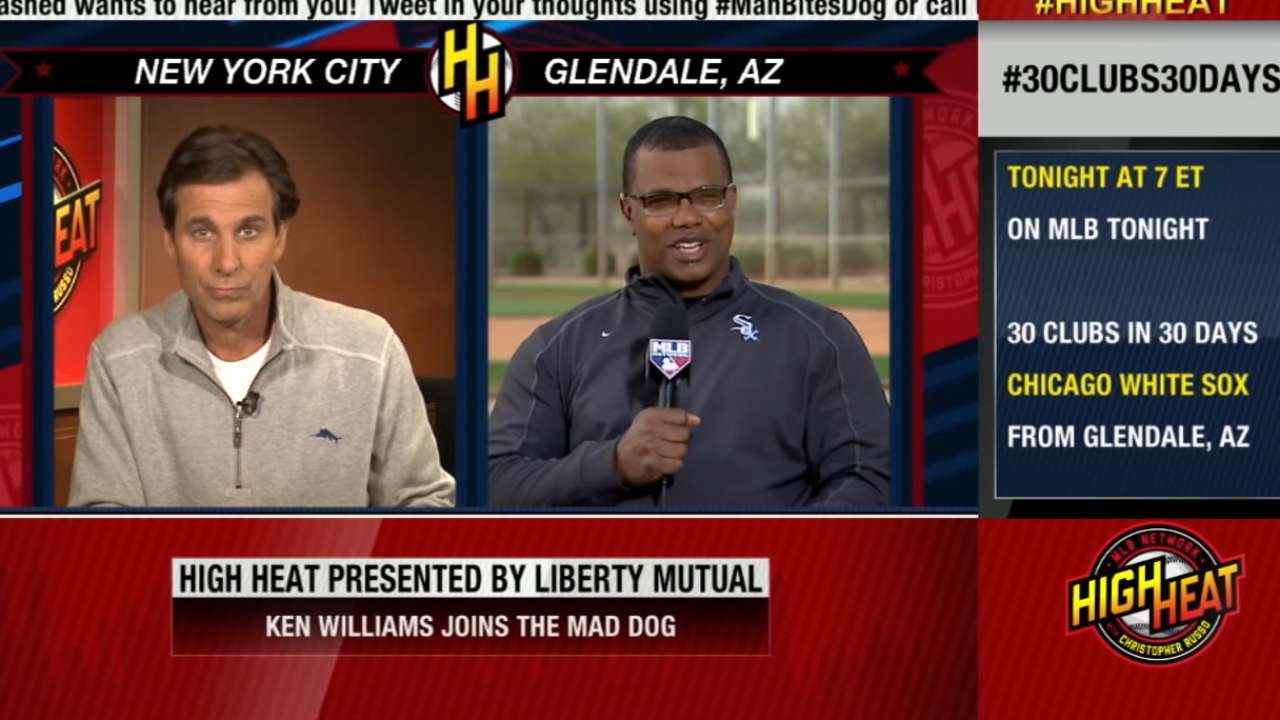 GLENDALE, Ariz. -- Chris Sale will not be making his third straight Opening Day start, per comments made by White Sox executive vice president Ken Williams on a Wednesday-morning MLB Network appearance and then reiterated by manager Robin Ventura following Wednesday's Cactus League game against Texas.
Sale, who turns 26 on March 30, suffered an avulsion fracture in his right foot on Feb. 27 and is being kept away from baseball activities until at least March 21. That time frame would make for a tough preparatory push to face the Royals on April 6 in Kansas City.
"Well, no, he's not going to be the Opening Day starter," Williams said during his High Heat appearance. "We are going to take him on a little slower road. It looks like he could make the April 12 start. Now, whether we will want him to make that [start] would be dependent on how he comes along. All signs are pointing upward right now."
"At first you want to assess where he's at and how he's coming along," said Ventura of Sale. "The last thing you want to do is put him out there when he's really not ready. It's unfair for us to shoot for him, to push it in a way that would jeopardize him further into the season. This is a way to have a more-realistic target date."
April 12 marks the first time the White Sox would need to have used five starters in the rotation, thanks to an off-day on April 7. The White Sox face Minnesota on that particular Sunday afternoon before embarking on a five-day road trip to Cleveland and Detroit.
The White Sox would not need a fifth starter again until April 21 because of off-days on April 13 and 16. If Sale were to make that start and the season-opening rotation had remained unchanged, he'd be slotting into the No. 3 spot in the rotation.
Williams acknowledged that Sale wants to be out on the mound, but the White Sox certainly aren't going to rush their staff ace.
"If it's not that [April 12] start, we'll fit him into the rotation shortly after that," Williams said.
"We were waiting to see how his foot was, and the timetable doesn't give him a chance to [be ready for Opening Day]," Ventura said. "Hopefully a week into the season, we can reassess that and shoot for a goal somewhere in the first two weeks."
Jeff Samardzija or Jose Quintana figure to be the top contenders to get the Opening Day nod, with Samardzija having the same honor last year with the Cubs. Ventura said the White Sox have an idea as to who they want to go with, but they haven't talked to that pitcher yet.
Scott Merkin is a reporter for MLB.com. Read his blog, Merk's Works, and follow him on Twitter @scottmerkin. This story was not subject to the approval of Major League Baseball or its clubs.