Bettis faces collegians ahead of Cactus League appearance
Rotation candidate works two innings in 'B' game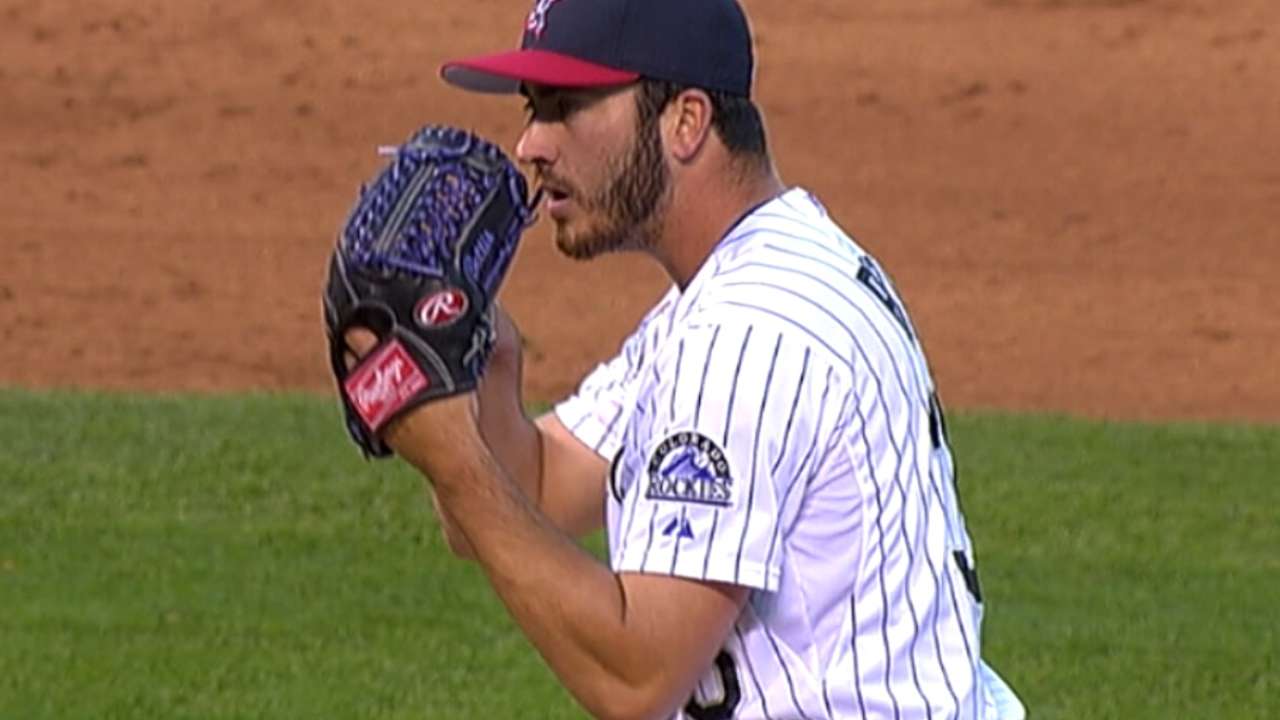 PEORIA, Ariz. -- Rockies rotation hopeful Chad Bettis faced two innings' worth of hitters in a "B" game at the team's Spring Training complex Wednesday morning, and expects his next action against hitters to be in Cactus League action.
"I felt good," Bettis said. "Finally getting to compete a little bit, it was nice."
Bettis said he threw about 35 pitches to hitters from Central Arizona College, and he ran into a bit of trouble in his second inning when two singles and a double led to a run. It allowed him to work out of the stretch and face some additional game situations.
"It's nice to be able to get back into the groove of things," Bettis said. "That's not how I wanted it to be, but it's definitely nice to work on stuff within the game."
The right-hander made eight starts in 2013 (and eight appearances out of the bullpen), then pitched exclusively out of the bullpen in the Majors last year, but spent time in the Minors attempting to get stretched out for the rotation. This year, that's the intention, and he hopes to win a spot in the back end of Colorado's rotation.
He'll throw a bullpen session at the end of this week, Bettis said, and then hopefully work his way back into facing Major League hitters.
"Just be a little sharper with everything, just start to get everything mechanically clicking right and being able to command the majority of pitches," Bettis said about moving forward. "Today, I would say it was about little over half, and next time just keep moving forward until you get to that point where everything is as sharp as I want it to be heading into the season."
Joey Nowak is a reporter for MLB.com. Follow him on Twitter at @joeynowak. This story was not subject to the approval of Major League Baseball or its clubs.