Will Ferrell's 10-team stop will include D-backs
Actor to appear in five games across Cactus League for charity today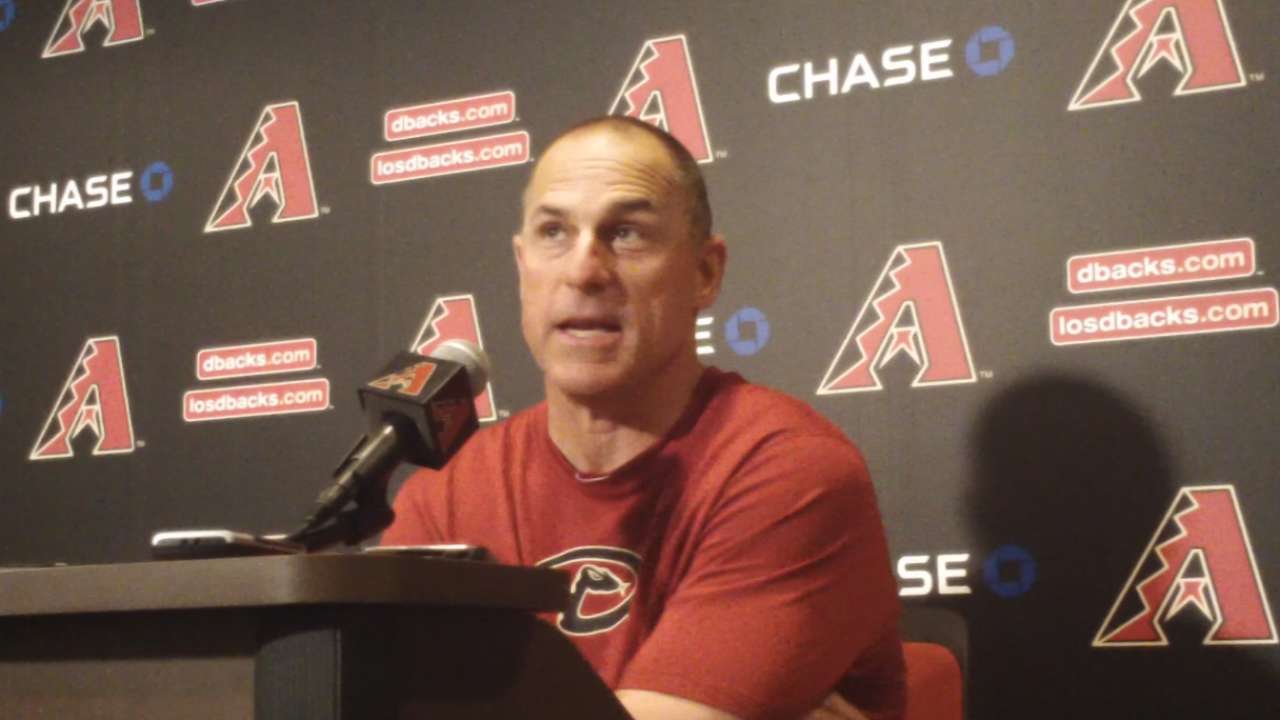 SCOTTSDALE, Ariz. -- Comedy legend Will Ferrell will play an inning for the D-backs this afternoon at Salt River Fields as part of the filming of the production of "Funny or Die" in partnership with Major League Baseball. It will air exclusively on HBO later this year.
Ferrell is dedicating the project to the fight against cancer as well as honoring Bert Campaneris' historic feat of playing every position on the field five decades ago.
"We are excited to see Will take the field for us," D-backs manager Chip Hale said.
Will Ferrell's #Dbacks uniform to be worn during tomorrow's game. Tickets still available: http://t.co/5klhDeAFNx pic.twitter.com/J674ZjXR3V

- Arizona Diamondbacks (@Dbacks) March 11, 2015
Ferrell will also play in four other Spring Training games across Phoenix.
Ferrell is trying to help organizations dedicated to fighting cancer, including Cancer for College, which was formed in 1993. The charity helps individuals adversely affected by cancer to realize their dream of a college education.
An important part of the fund-raising efforts will be game-used memorabilia from Ferrell's journey across the five ballparks to be auctioned on MLB.com later this year. The proceeds of the auction will be donated to Cancer for College and Stand Up To Cancer. Major League Baseball is the founding donor of Stand Up To Cancer.
"He's been one of my favorites," D-backs second baseman Aaron Hill said of Ferrell, a star on Saturday Night Live and one of the highest-grossing comedy actors in cinema. "His creativity is so funny because you don't know what you're going to get."
And what does Hill think about Ferrell playing all nine positions in one day?
"I think it's beautiful," Hill said.
Ferrell's historic day will be chronicled in an exclusive HBO special that will air later this year. It will also feature MLB players, managers, coaches, executives and fans. Fans can follow along live and on-demand throughout the day across MLB Network, MLB.com, dbacks.com and official accounts on social-media platforms.
On Sept. 8, 1965, Campaneris, in only his second Major League season, went 0-for-3 while playing all nine positions for the Kansas City Athletics in a game against the California Angels. Campaneris is expected to be there with Ferrell as he begins his journey today.
Steve Gilbert is a reporter for MLB.com. Read his blog, Inside the D-backs, and follow him on Twitter @SteveGilbertMLB. This story was not subject to the approval of Major League Baseball or its clubs.