Ishikawa rekindles career back where he started
Brewers' onetime first baseman among 3 former Milwaukee players at Giants camp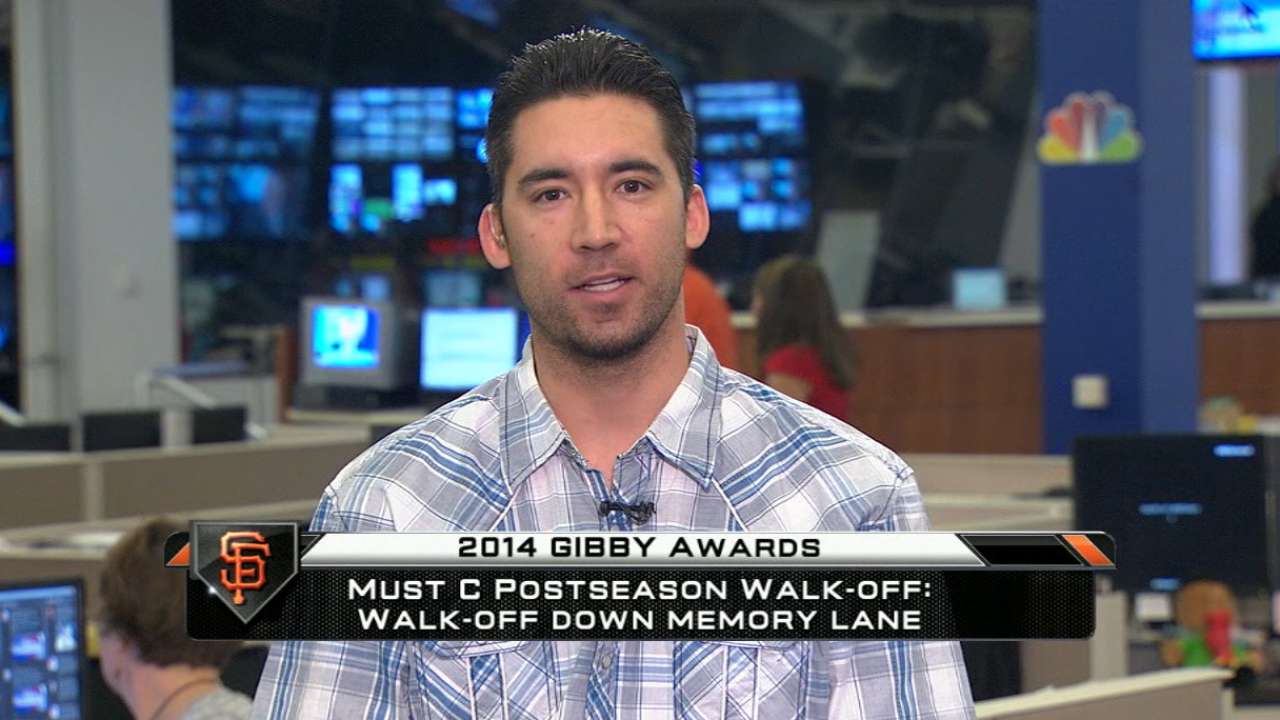 SCOTTSDALE, Ariz. -- While the Brewers are still piecing things together at first base, things have worked out quite well for Travis Ishikawa.
Briefly the Brewers' regular first baseman in 2012 before being supplanted by Corey Hart, Ishikawa moved from the Brewers to the Orioles to the Yankees to the Pirates and finally back to his original team, the Giants, for whom he became a postseason hero last fall. Ishikawa's walk-off home run in Game 5 of the National League Championship Series punched a ticket to the World Series.
"There's the whole 'what if' kind of thing," Ishikawa said. "I guess you almost have to thank Milwaukee for giving me the opportunity to come back here. It's been a whirlwind of a career these last few years."
He considered retirement last summer after the Pirates traded for Ike Davis and pushed Ishikawa out of their plans. Instead, he returned to San Francisco, where a bench role transformed into regular left-field duty for the scrappy Giants, who advanced to the World Series on Ishikawa's three-run home run off the Cardinals' Michael Wacha.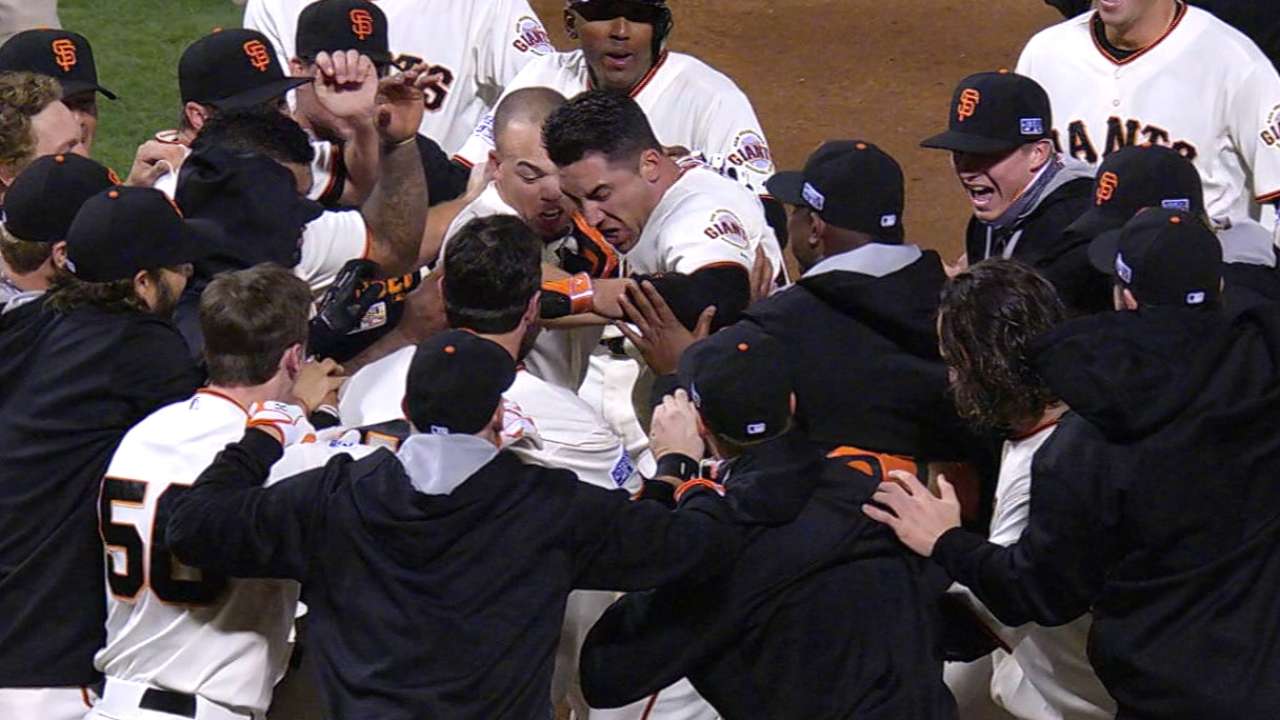 Ishikawa figures he saw the replay 200 times that first night.
"At that moment, it's so surreal," he said. "It didn't feel like it was me. Parts of it are still blurry to this day. My wife and I would watch it at night and I see that it's me, but it didn't feel like it was me."
How has life changed since?
"I lived in the Bay Area this offseason, so I couldn't go anywhere without being recognized," Ishikawa said. "It was fun. People get to tell me their stories of where they were at when it happened. ... To be known as a great moment in baseball is really cool, too."
Ishikawa was one of three former Brewers in the Giants' lineup at Scottsdale Stadium on Wednesday, with Nori Aoki and Casey McGehee.
Some highlights from chats with the others:
• McGehee is replacing popular third baseman Pablo Sandoval, whose nickname, Panda, inspired colorful hats at AT&T Park. What animal would suit McGehee?
"A donkey, maybe?" he said.
He was kidding.
"At the end of the day, it doesn't really help to think about it," McGehee said of replacing Sandoval. "I've been telling everybody, they shouldn't forget him or anything like that. He was a huge part of three World Series wins. I get it, but at the same time, I think I'm capable of helping this team win a lot of games."
• Aoki, who went from one of last year's World Series teams (the Royals) to the other via free agency, said "there's a special place in my heart for the Brewers" because they brought him to the Major Leagues from Japan.
Aoki became especially important to the Giants when Hunter Pence suffered an arm fracture last week. Aoki figures to fill in as the regular right fielder at spacious AT&T Park, where he joked about trying to hit a home run over the right-field seats and into McCovey Cove.
"I'm going to try," Aoki said through interpreter Kosuke Inaji.
Adam McCalvy is a reporter for MLB.com. Read his blog, Brew Beat, and follow him on Twitter at @AdamMcCalvy. This story was not subject to the approval of Major League Baseball or its clubs.