Royals not planning on strict off-day schedule for Perez
Yost believes catcher will get sufficient rest when necessary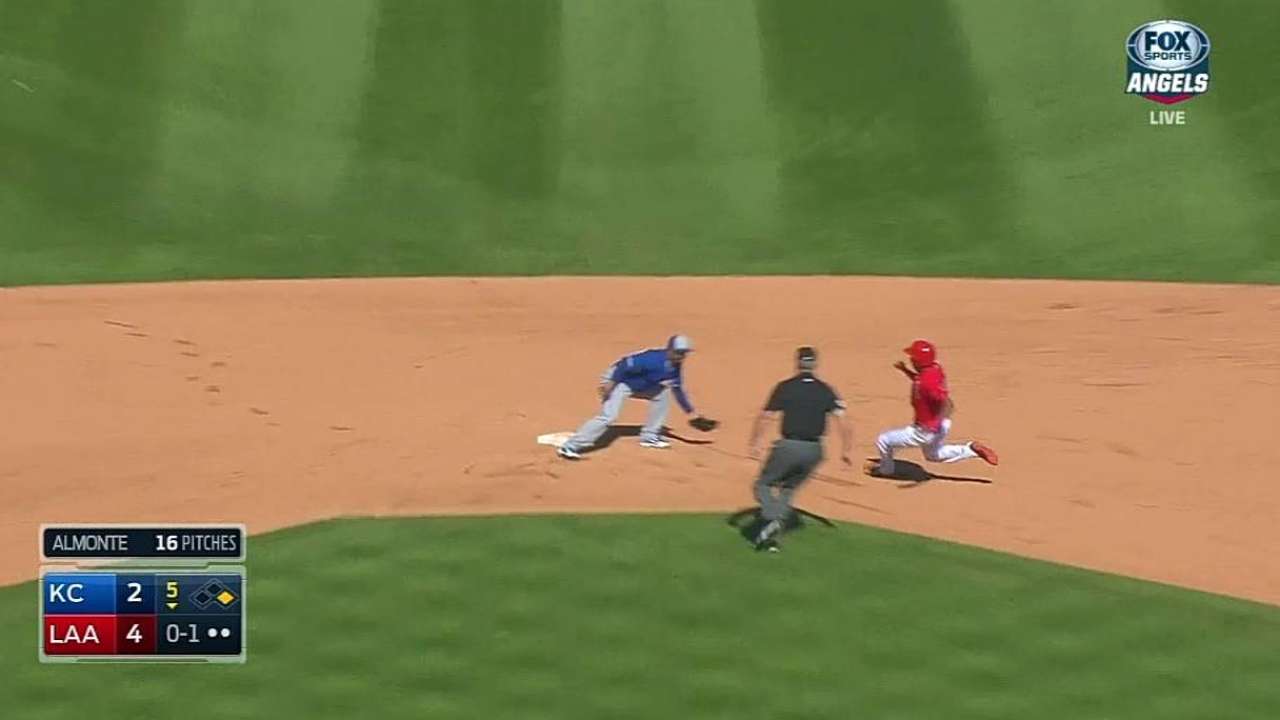 SURPRISE, Ariz. -- Early here in camp, manager Ned Yost discussed the likelihood of backup catcher Erik Kratz lining up with a specific pitcher in the rotation throughout the season.
Such a maneuver would guarantee starting catcher Salvador Perez some built-in days off. A lack of rest was a major factor in Perez wearing down toward the end of the 2014 season.
Now, however, Yost said he is scrapping the notion of those built-in days off.
"Just not going to happen," Yost said.
Why?
"I talked to my staff and decided that's not what we want to do," Yost said. "We'll pick spots and give Sal a day off. We'll look for days -- a Saturday off or a Sunday. We just decided to go that way."
Yost said it will be up to him and his staff to assure that Perez gets his necessary rest.
"You got so many off-days early in the season," Yost said. "[The rest] comes into play about June, July and August. But then in September, that's it [for days off] unless we have a big lead."
Jeffrey Flanagan is a reporter for MLB.com. Follow him on Twitter at @jflanagankc. This story was not subject to the approval of Major League Baseball or its clubs.