MLB.com Columnist
Terence Moore
New pace of play changes make perfect sense
Despite a few early objections, it won't take players, skippers long to adapt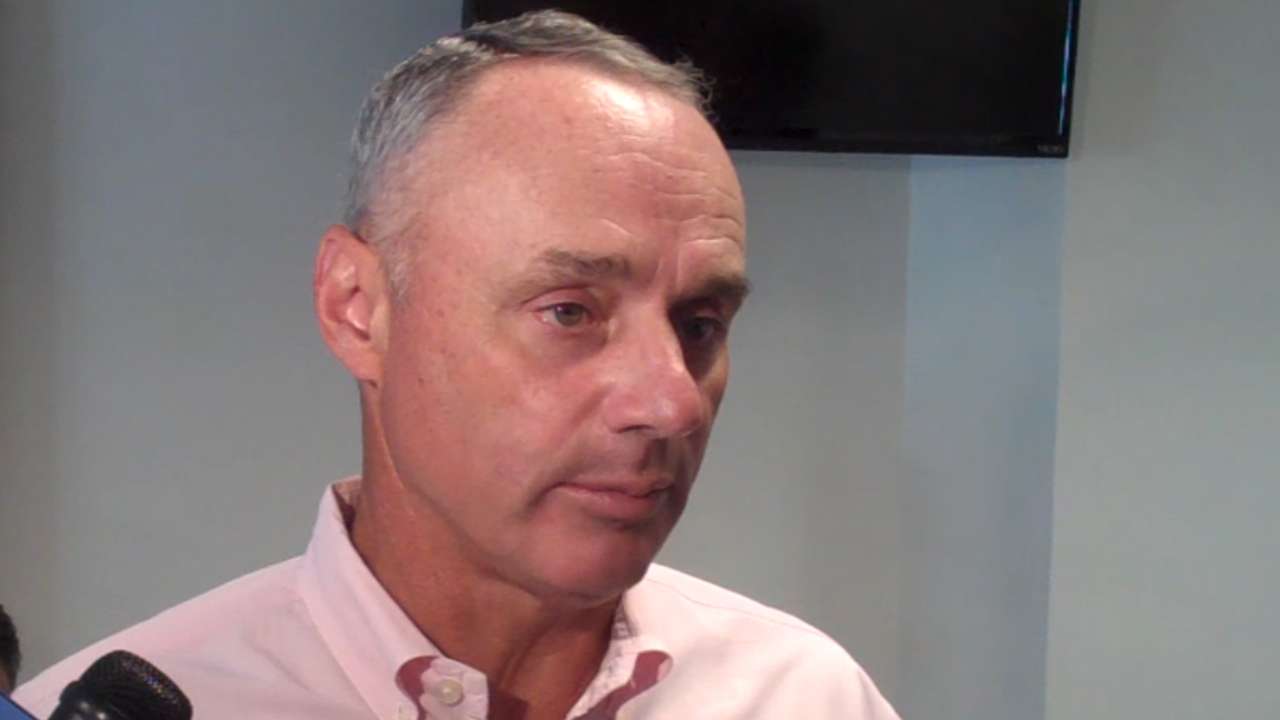 Let's see. What is a gentle way to say this? Well, um, David Oritz is wrong about baseball's new emphasis on pace of play.
The man known as Big Papi told reporters in Fort Myers, Fla., during the opening of Spring Training for his Red Sox that, "It doesn't matter what [MLB officials] do. The game is not going to speed up."
Yes, it will.
Just watch.
Pitchers will work in a timely fashion. Hitters won't keep adjusting their batting gloves as if they've never worn them before. Catchers will limit their trips to the mound. Managers and coaches won't leave the dugout and return again as if they're stuck in slow motion. Umpires will remind violators of any of the above that procrastination isn't a virtue.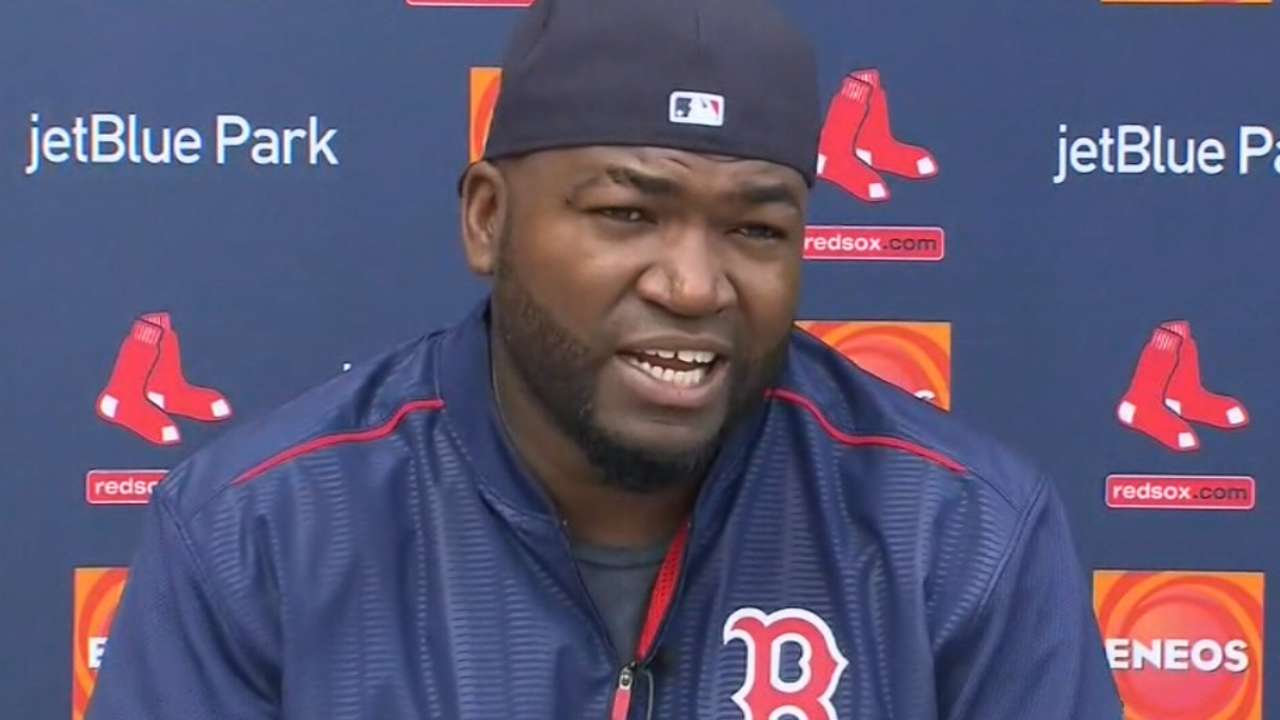 In sum, Major League games will end faster on the average during the next few years than they have in decades, and this will happen without much huffing and puffing from Big Papi and others throughout baseball. Not only that, the transition will be seamless. Plus, the quality of play on the field will rise from its already splendid level to something even better.
Controversy? What controversy?
If there is controversy over baseball's desire to make games crisper this season and beyond, it won't last long.
Ortiz notwithstanding, most folks associated with Major League Baseball aren't screaming over the situation. I'm talking about everybody from team executives and umpires to managers and coaches. And, yes, I know. Even though the majority of players aren't protesting as fervently as Big Papi -- "I'm not going to change my game. I don't care what they say" -- some are grumbling in the shadows. It's just that when MLB officials said they wanted hitters this season to keep one foot in the batter's box on most occasions and the game to use a countdown clock between innings and for pitching changes, those MLB officials were supported by the MLB Players Association.
So much for the grumblers. Those among the enlightened have known for a while that baseball has needed a wakeup call regarding the time it takes to play a nine-inning game. It went from an average of two hours, 33 minutes in 1981 to slightly more than three hours last season. As a result, that loud ringing you hear is from baseball's alarm clock. No matter how often Ortiz or any of those grumblers hit the snooze button, MLB officials won't sleep along their way to joining the MLBPA in decreasing the length of games by a bunch.
The transition from where baseball is now to those faster games of the past will happen automatically and gradually. That's because the transition from those faster games of the past to where baseball is now also happened automatically and gradually. Which means this isn't a complicated thing.
Which means baseball has it exactly right by using a step-by-step approach to reverse the process.
We're talking about baseball seeking to change a bunch of little things that became acceptable over time (see above regarding pitchers, hitters, catchers, managers and coaches). So, to ease those "things" out of the game at a faster pace than they entered, baseball is implementing those new guidelines this season. There also will be penalties and warnings for offenders starting May 1.
Here's my prediction: Those guidelines, penalties and warnings will become irrelevant sooner rather than later.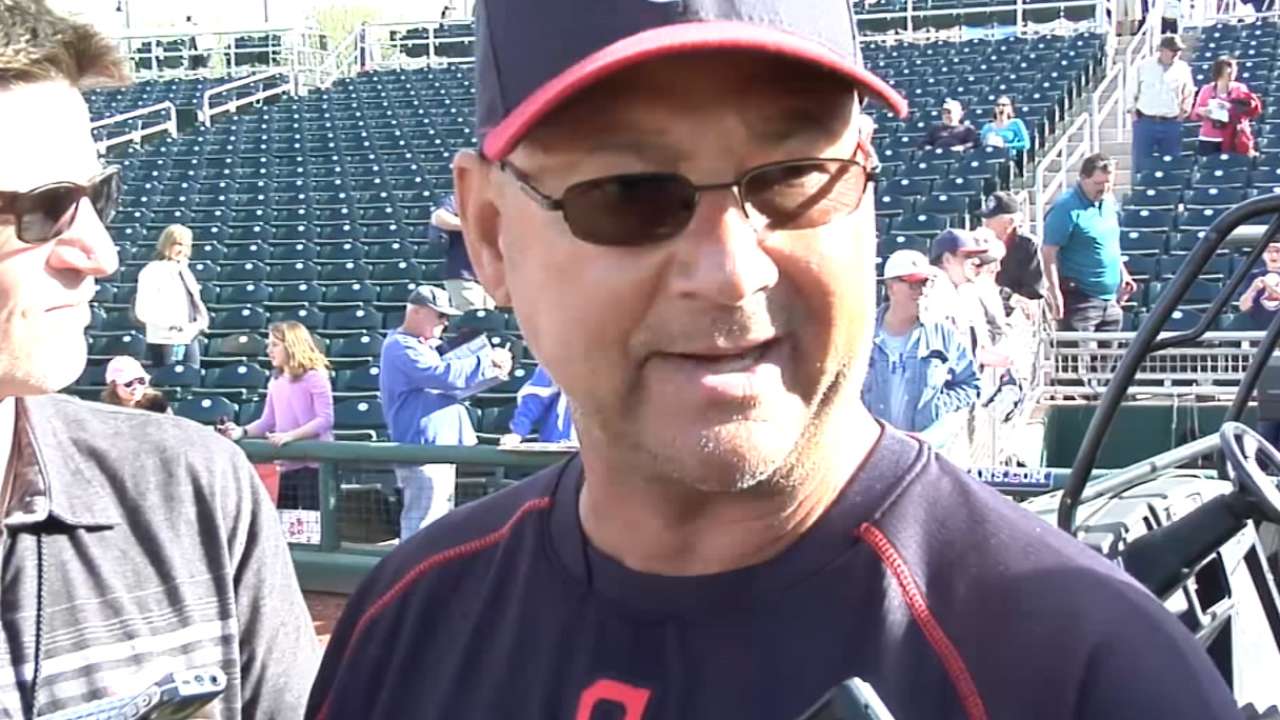 Before long, everybody operating on a Major League diamond will do time-saving things without thinking -- you know, like they did for more than 100 years before that. Pitchers will seek to emulate the quick-working days of Bob Gibson instead of those of Steve Trachsel, who was known as "The Human Rain Delay." Let's just say Trachsel owns fewer career victories than Gibson, who has a plaque in Cooperstown.
As for hitters, they will hearken back to the time of Pete Rose, baseball's all-time hits leader, who nearly sprinted from the on-deck circle to home plate. That's opposed to Nomar Garciaparra, who holds the unofficial Major League record for rituals performed between each swing.
As for those ever-growing conferences on the mound involving some combination of managers, coaches and catchers -- no worries. Once baseball goes back to the future with pitchers and hitters, those conferences will take care of themselves. Translated: Catchers, managers and coaches will seek to avoid looking out of place by cutting their visits short.
Mostly, players and teams will have more success overall when the pace is steadier, and history proves as much. For instance: The Braves spent the 1990s and the early part of the 21st century winning a record 14 consecutive division titles. During much of that stretch, Greg Maddux, Tom Glavine and John Smoltz anchored their starting pitching staff, and they were all National League Cy Young Award winners who became Hall of Famers.
Something else: They all worked quickly.
Not coincidently, those Braves teams were superb on defense, and their position players often attributed much of their fielding success to a quick-working pitching staff. Perennial Gold Glove Award-winning center fielder Andruw Jones once told me, "When they're getting the ball and wasting no time pitching, you're focused, and you have a tendency to remain on your toes instead of your heels."
It makes sense. Just like all of these guidelines make sense involving the pace of play.
They make so much sense that they'll work.
Terence Moore is a columnist for MLB.com. This story was not subject to the approval of Major League Baseball or its clubs.