Banister believes Andrus' defense can be golden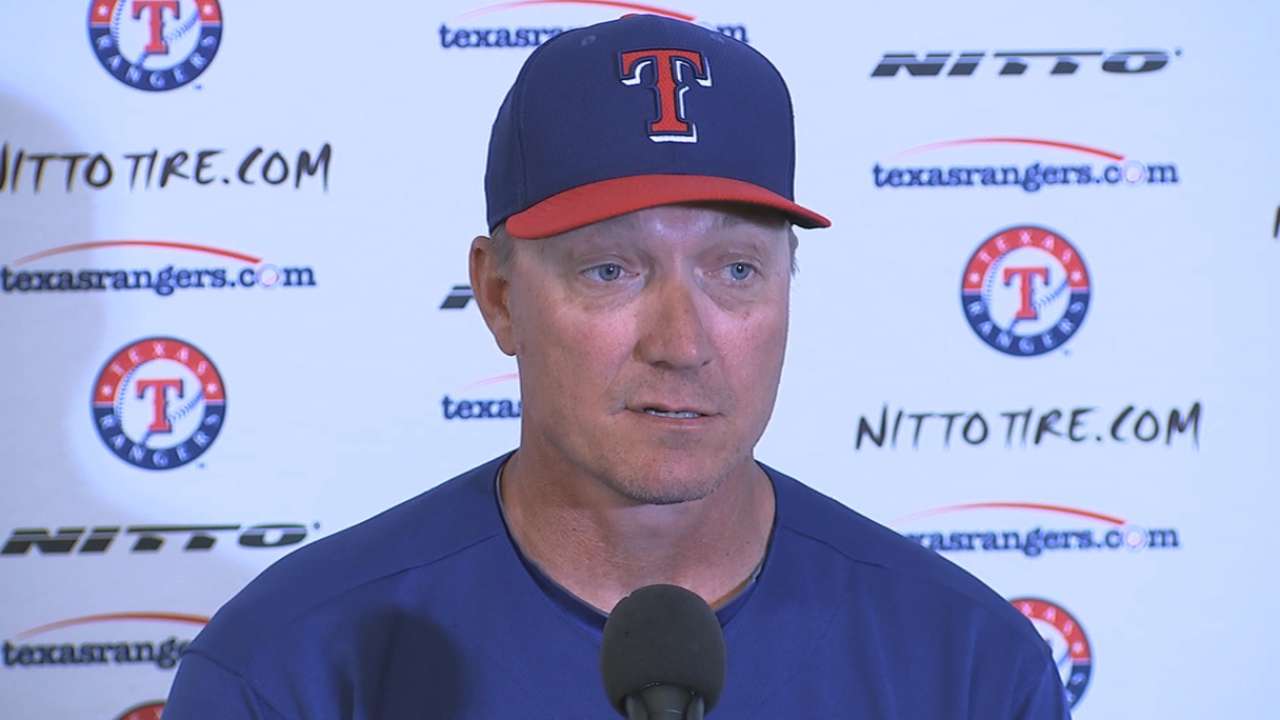 GLENDALE, Ariz. -- If Elvis Andrus has the type of season Rangers manager Jeff Banister thinks his shortstop is capable of having, then there may be some hardware and awards banquets in Andrus' future.
"When I see Elvis, his skill set defensively, I think he has a chance to win a Gold Glove [Award]," Banister said. "That's his skill set. How he stays focused all year long and the determination to be that type of player, part of my job is to help him continue and to push and help him want that for himself, [and to] help motivate him when it's tough."
Andrus, a two-time American League All-Star, has spent his entire six-year career with the Rangers. The 26-year-old shortstop has not won a Gold Glove.
Banister didn't want to say he expects Andrus to have a "breakout year" this year, because that implies Andrus hasn't been a significant contributor in years past.
However, Banister did say Andrus is full of talent and capable of great things.
"Let's look for elite status, gold-standard status, and be the type of player that other players strive to be like," Banister said.
Other notes from Wednesday:
• Tanner Scheppers was scheduled to pitch in Wednesday's "B" game vs. the White Sox, but the righty was held out because of a sprained ankle. Scheppers rolled his right ankle during conditioning drills earlier in the week.
• The Rangers have purchased the contract of outfielder Antoan Richardson from Triple-A Round Rock and added him to the 40-man roster. In order to make room for Richardson, left-handed pitcher Martin Perez was transferred to the 60-day disabled list.
William Boor is a reporter for MLB.com. Follow him on Twitter at @wboor. This story was not subject to the approval of Major League Baseball or its clubs.