Prospect Sims thrilled with first MLB spring outing
Right-hander throws scoreless inning in Braves' combined no-hitter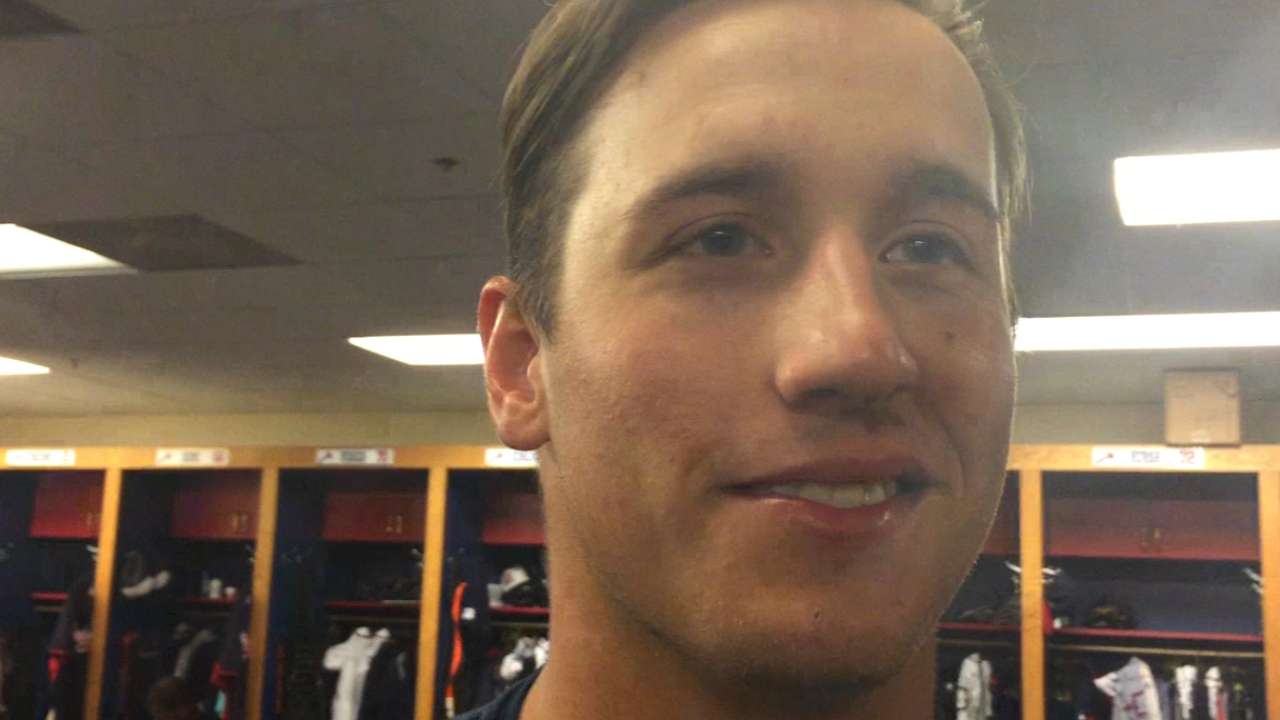 LAKE BUENA VISTA, Fla. -- As highly regarded pitching prospect Lucas Sims made the short trip to Osceola County Stadium for Sunday afternoon's game, he was just excited about the fact that he had been brought over from Minor League camp to serve as an extra pitcher for the day.
But the day proved to be even more memorable than anticipated, as Sims contributed a scoreless eighth inning to the combined no-hitter the Braves completed in a 2-2, 10-inning tie against the Astros.
"It was my first real big league Spring Training game," Sims said. "It was very exciting and I got the first one out of the way. I was really nervous, but I was pretty excited. Once you got the first [batter] out of the way, it's still the same game."
Ranked by MLB.com as the No. 3 Braves prospect, Sims seems destined to collect many other fulfilling Spring Training memories over the next few years. But for now, the 20-year-old suburban Atlanta native is simply soaking in every opportunity to get a taste of what it is like to be a part of the team he has loved dating back to his childhood. He once again served as an extra pitcher during Wednesday's game against the Cardinals.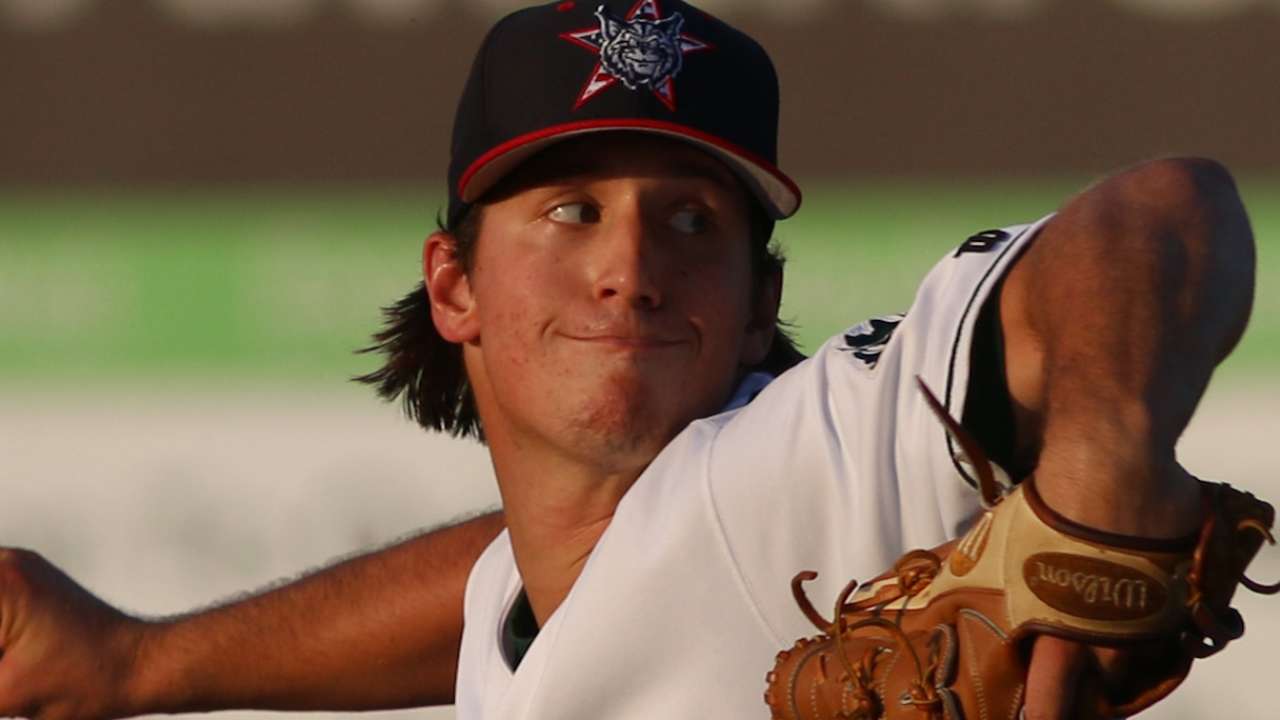 "It's fun, even if it's just backing up," Sims said. "There's still so much you can learn by just watching. You keep your mouth shut. You ask a couple questions, but mainly just keep your ears open."
Selected out of Brookwood High School in the first round of the 2012 First-Year Player Draft, Sims now finds himself as part of the strongest crop of pitching prospects the Braves have had in more than two decades.
Five of the starting pitchers -- Mike Foltynewicz, Max Fried, Tyrell Jenkins, Manny Banuelos and Ricardo Sanchez -- acquired via trades this offseason are also ranked among Atlanta's top 15 prospects.
"I think it's exciting," Sims said. "It's friendly competition. It's a challenge and it pushes everybody to get better. It's a fun environment to be in."
Sims believes he benefited from the adversity he encountered while going 8-11 with a 4.19 ERA in 28 starts with Class A Advanced Lynchburg last year. As he aims to make his next step toward the Majors this summer, the young pitcher hopes to be reintroduced to the success he had in 2013, when he posted a 2.62 ERA in 28 appearances (18 starts) for Class A Rome.
"There's lots of learning," Sims said. "I went through a lot of changes. I was working on my changes in between starts. But once that fifth day came around, you went out there and competed. I went out there and competed without my 'A' stuff. I was mentally learning how to pitch. So, I think I learned way more last year than I did the previous year, when I didn't have as much adversity."
Mark Bowman is a reporter for MLB.com. This story was not subject to the approval of Major League Baseball or its clubs.