Avila exits early with lower back stiffness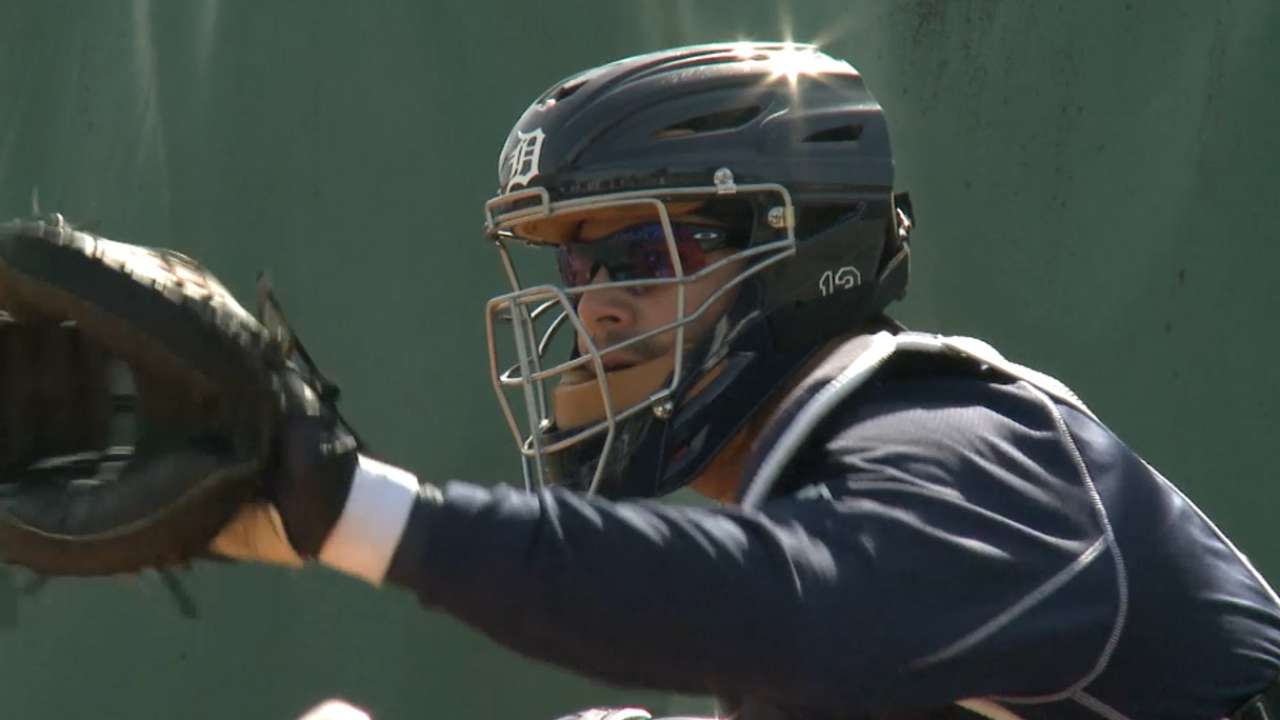 VIERA, Fla. -- The back issues that sidelined Alex Avila earlier this spring appear to have flared up again. The catcher left Wednesday's game against the Nationals after one inning at Space Coast Stadium with lower back stiffness.
"His back tightened up, not as bad as the last time," manager Brad Ausmus said.
Avila returned four days ago from paternity leave, having joined his wife in South Florida for the birth of their daughter Zoey. He made his third start in five days Wednesday, striking out in the opening frame while catching one inning of David Price.
"He just said it started acting up while he was catching," Ausmus said.
Manny Pina replaced Avila for the second inning.
Avila missed a few days of workouts with similar symptoms. He returned in time to start last Wednesday. Ausmus, who has dealt with back issues for years from his time as a catcher, said symptoms can reappear in a moment's notice.
"Sometimes you do something and it inflames it, puts a little pressure on the nerve," Ausmus said. "It can go away in a day, it can linger. You can go months without having it happen again or you can have it happen twice in the course of a week."
Avila was scheduled to get his first start at first base Thursday in one of the Tigers' split-squad games. That start will now go to Jordan Lennerton, who has started the majority of the Tigers' games at first base so far with Miguel Cabrera and Victor Martinez both rehabbing from offseason surgeries.
Avila is supposed to be an insurance option if neither Cabrera nor Martinez can play first base on Opening Day. If his back issues linger, however, that might not be a safe option, leaving Lennerton or utility men Andrew Romine and Hernan Perez to play first.
Jason Beck is a reporter for MLB.com. Read Beck's Blog and follow him on Twitter @beckjason. This story was not subject to the approval of Major League Baseball or its clubs.