Gordon a week or so away from Minor League games
Royals left fielder, recovering from wrist surgery, continues taking batting practice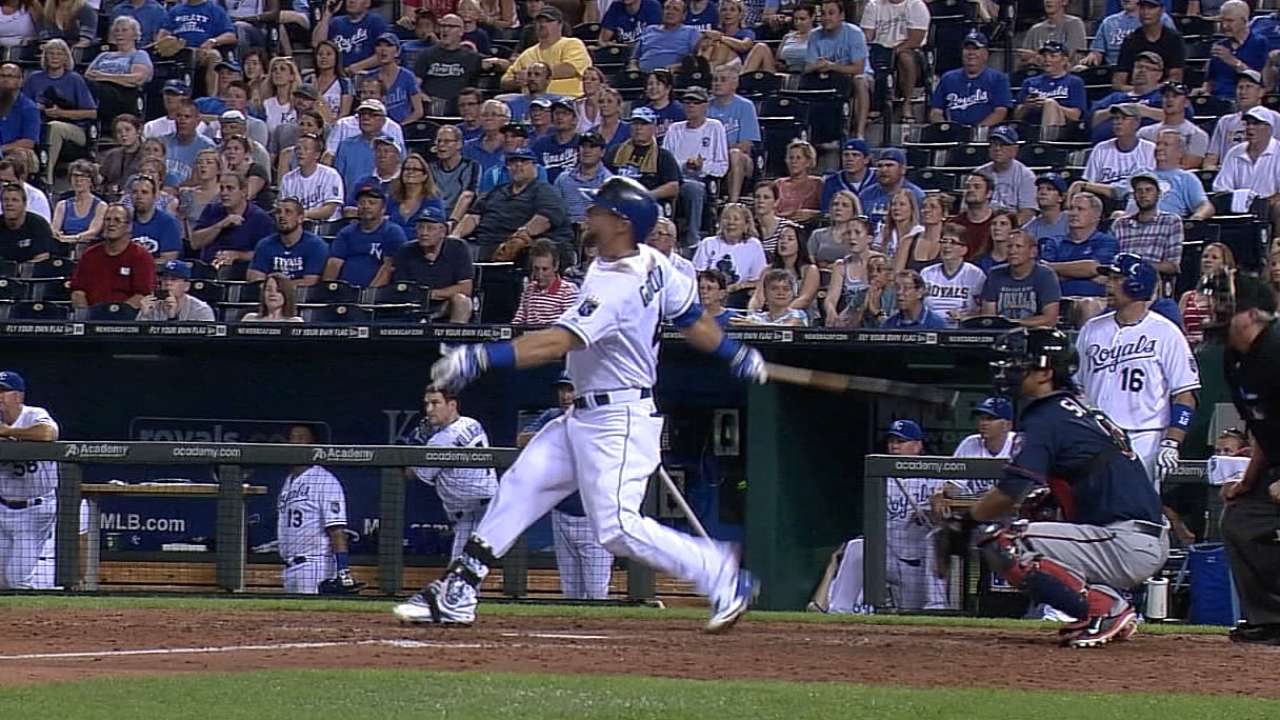 SURPRISE, Ariz. -- Royals left fielder Alex Gordon will continue to take batting practice on the field for the next week or so and then start playing in Minor League games sometime toward the end of next week, Royals manager Ned Yost said on Wednesday.
Gordon is recovering from wrist surgery in December.
"We'll probably ship him to the Minor League games to get four or five at-bats to get him comfortable and used to live pitching," Yost said. "We can control the number of at-bats better there.
"We just want to let him see pitches and see velocity. Then once he feels comfortable with that, he'll get some games in here [in the Cactus League]."
Yost said he isn't concerned how many Cactus League games Gordon gets to play in.
"Two weeks of games doesn't mean anything," Yost said. "If he can get 25 or 30 at-bats [in the Minor League games], it doesn't matter how many games he gets [in the Cactus League].
"It's all about the at-bats."
Jeffrey Flanagan is a reporter for MLB.com. Follow him on Twitter at @jflanagankc. This story was not subject to the approval of Major League Baseball or its clubs.