Perkins' right oblique improving, scheduled for catch Friday
Two-time All-Star hasn't pitched since March 4 exhibition game
FORT MYERS, Fla. -- Twins closer Glen Perkins said his mild right oblique strain is improving, and that he's scheduled to play catch on Friday, and if all goes well, he'll throw off a mound again on Saturday.
Perkins, a two-time All-Star, hasn't pitched since the club's exhibition game against the University of Minnesota on March 4. He initially felt the discomfort in his right side while playing catch on Friday, and tried to throw off a mound again on Monday, but had to abort his throwing session after feeling discomfort in his side again.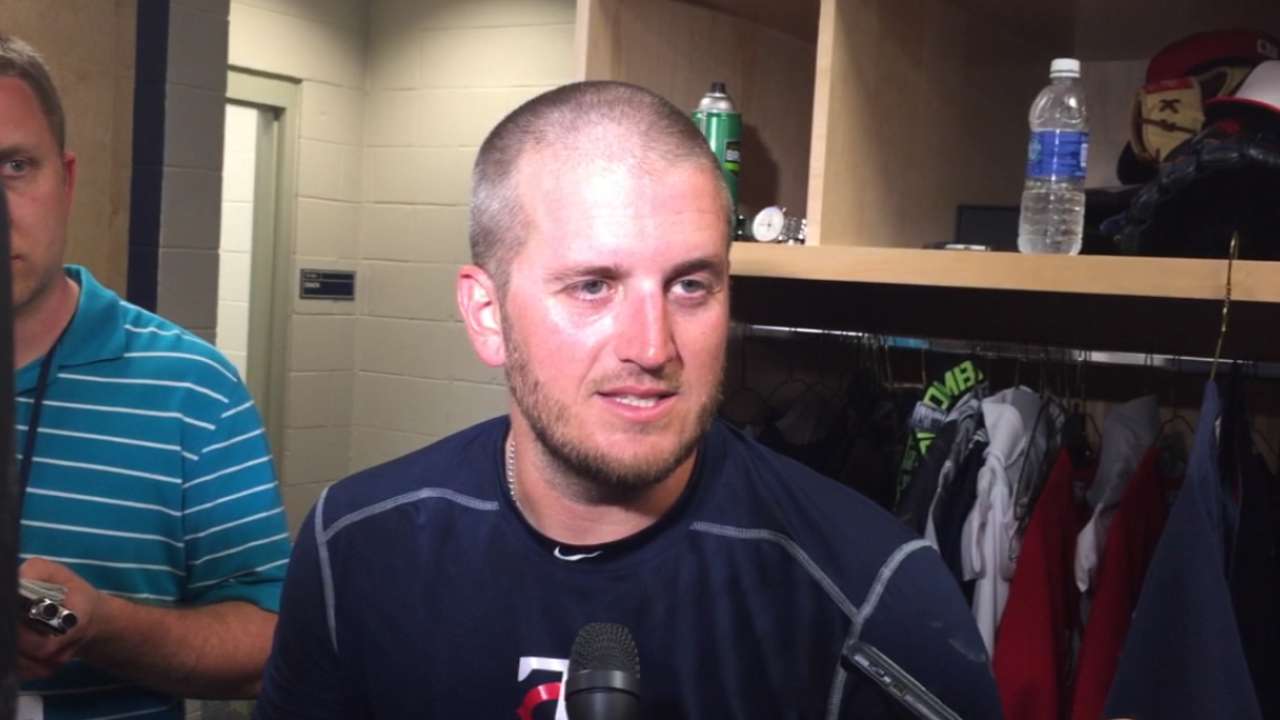 But Perkins is still encouraged by the fact he doesn't feel it other than when he throws off a mound, as he even played long-toss at full strength without any issues on Monday.
"I haven't felt anything other than when I throw on the mound," Perkins said. "I haven't felt it during long-toss or anything like that."
Perkins dealt with a right oblique strain in 2011, missing 22 games with the injury. But Perkins said this injury is not as serious, and that he expects to be ready for Opening Day.
"It's not even close to that," Perkins said. "I don't feel anything doing anything. I played long toss, full-out 100 percent, and didn't feel anything. But then I got on the mound and it started hurting right away. So it's just a mild oblique. I don't even know what to call it."
Rhett Bollinger is a reporter for MLB.com. Read his blog, Bollinger Beat, and follow him on Twitter @RhettBollinger. This story was not subject to the approval of Major League Baseball or its clubs.