Sticking at first base, Morse polishing up defense
Slugger asked to play just one position after years of bouncing around the diamond
JUPITER, Fla. -- Michael Morse is already making an impact at the plate for the Marlins in early Grapefruit League action. He connected on a home run against the Cardinals on Sunday, and he had a two-run single at the Mets on Monday.
Offering power protection behind Giancarlo Stanton is a major reason the Marlins signed Morse to a two-year, $16 million deal in December. But the 32-year-old is using Spring Training to polish up his defense.
In his 10 big league seasons, Morse has moved around from the outfield to first base. In Miami, he is being asked to settle into one spot -- first.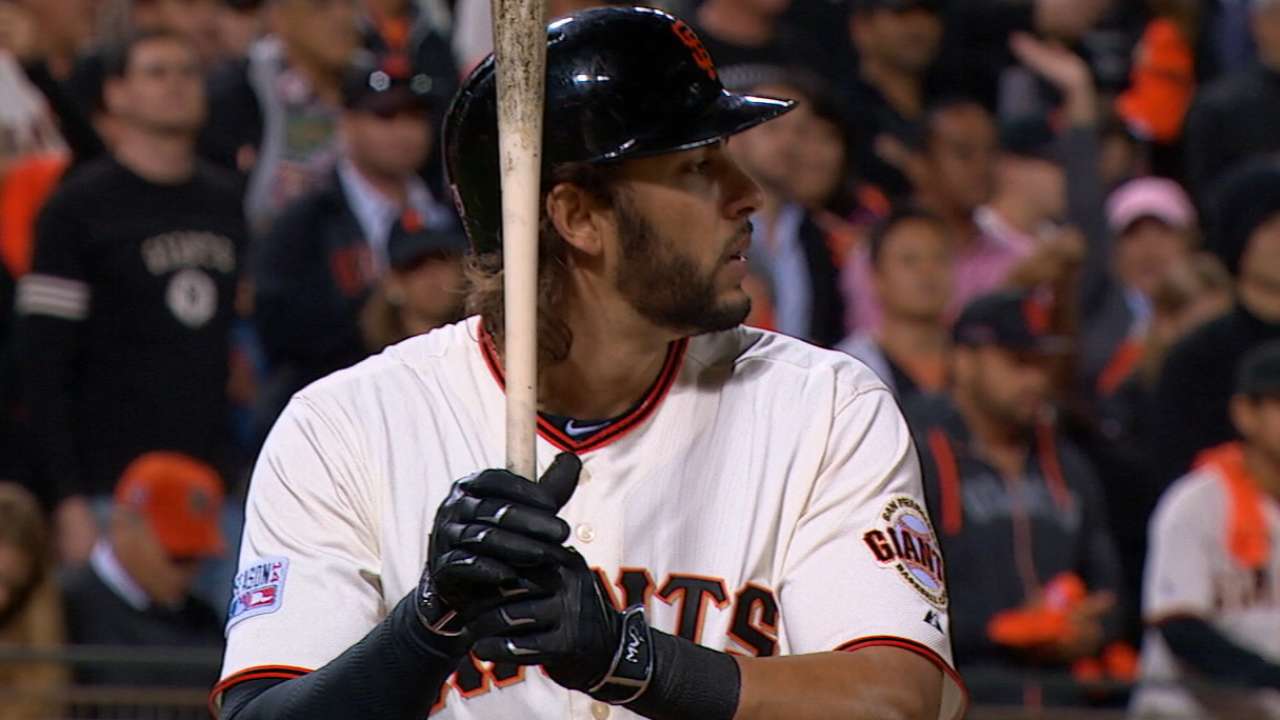 "I love first base and I'm taking a lot of pride in it," Morse said. "I'm taking a lot of pride in my defense so our infielders are comfortable with me over there. If they make an outstanding play, they know they don't have to make a perfect throw."
Morse bounced around with the Giants last year, seeing action in 43 games at first base, but 84 games in the outfield.
In his career, he has played in 642 games, with 173 at first. The 43 games in 2014 are the most he's seen at the position in any year.
"He's working on getting wide, so his hands get out in front of his body automatically," infield coach Perry Hill said. "Everything else looks good. He's working on the ball that takes him to his left, throwing to second right now. Game experience is the best teacher."
The Marlins are giving Morse plenty of Grapefruit League innings, as well as work on the back fields, to get adjusted.
"We're trying to get him out there and playing as much as he can, to get him comfortable playing one position," manager Mike Redmond said.
As much as he's putting in the hours at first base, Morse hasn't lost sight of the fact he's being counted on to hit. Even though Spring Training home runs or RBIs don't matter, having positive results means something to him.
"As much as they don't count or anything like that, for me, I'm working on my plan for the season," Morse said. "Having that as a result helps me with my approach and everything. [On the home run], I got a good pitch to hit and I didn't try to do too much, and I had a great result, which was the home run."
Joe Frisaro is a reporter for MLB.com. He writes a blog, called The Fish Pond. Follow him on Twitter @JoeFrisaro. This story was not subject to the approval of Major League Baseball or its clubs.