Lee: Elbow no better, no worse after bullpen session
Phillies veteran trying to pitch through tendon tear, awaiting results day after throwing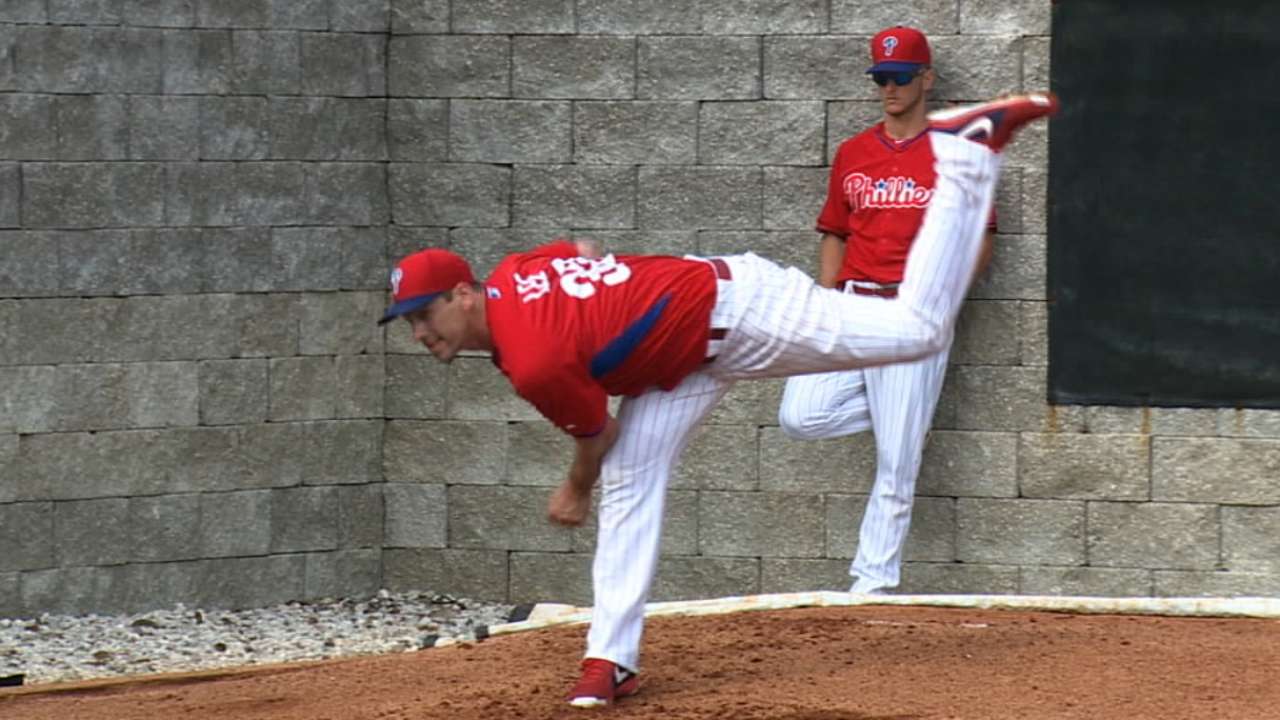 CLEARWATER, Fla. -- Cliff Lee's left elbow did not improve Wednesday at Bright House Field, but it also felt no worse.
Lee threw a bullpen session in the morning, a few days after an MRI exam reconfirmed a tear in his common flexor tendon. Lee entered Spring Training feeling fine after a winter of rehab, but the discomfort in his elbow returned following a start last Thursday.
"I got through it," Lee said following Wednesday's bullpen session. "There's still something there. Same as yesterday."
Lee, 36, is trying to test the elbow to see if he can pitch through it. If he cannot, season-ending surgery is the next option, although Lee has not said if he would have surgery to continue his career. His five-year, $120 million contract expires at the end of the season, although the deal includes a $12.5 million buyout on a $27.5 million club option for 2016.
Thursday could be an important day for him. He hopes he feels OK.
"If it starts to progress worse, then obviously that's a pretty telling sign," he said. "If it maintains how it is, then I'll keep going."
Todd Zolecki is a reporter for MLB.com. This story was not subject to the approval of Major League Baseball or its clubs.