Matsui back in pinstripes as special advisor
Former Yankees outfielder set to begin new role working with young players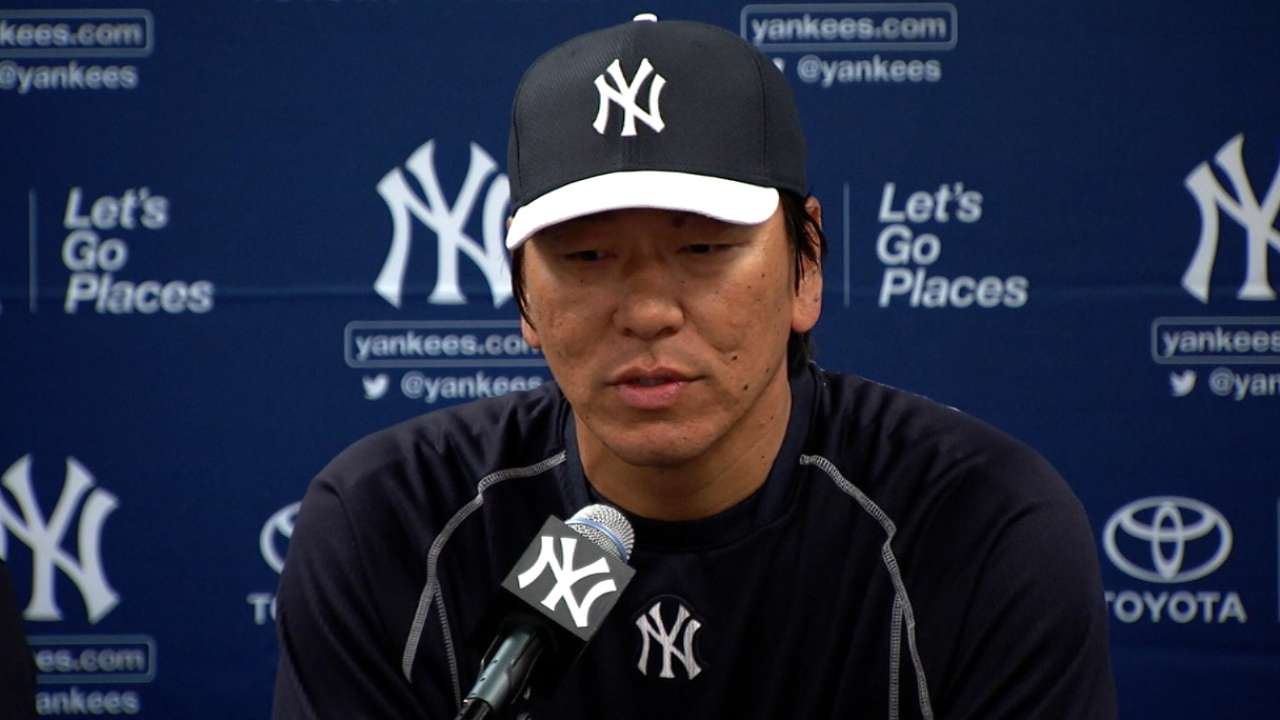 TAMPA, Fla. -- The Yankees view Hideki Matsui as an ideal representative of their organization, from his commitment to winning on the field to the way he handled his responsibilities in the clubhouse. They hope he can help transfer those skills to the team's next generation of sluggers.
Matsui was formally introduced on Wednesday in his new role as a special advisor to general manager Brian Cashman. Matsui will spend the 2015 season visiting all levels of the Yankees' Minor League system, where he will be in uniform and work exclusively with young hitters.
"I'm just very thankful to the Yankees for allowing me the opportunity," Matsui said through an interpreter. "I've really had a great time being with this organization, and I really look forward to working with the young players and offering anything I can for their development."
Matsui will report regularly to Cashman and player development vice president Gary Denbo, while working with the managers and hitting coaches of the Yanks' farm affiliates. Cashman said that having access to Matsui should be a valuable resource for everyone in the organization.
"He was a pro in that clubhouse, on that field and in every way, shape and form," Cashman said. "He exuded everything that we thought it was to be a Yankee. We wanted him to be in play with our young players."
Cashman said that Matsui can also help prospects be ready for the demands of playing in New York. During his seven seasons with the Yankees, Matsui was a model example of how to field the responsibilities off the field, making time each day to speak with the Japanese and American media contingent.
"No one handled the press as well as Hideki did," Cashman said. "We're in a large media market, and he played in the two largest media markets in the world and handled that responsibility with true grace and professionalism. That's something that every one of us can learn from."
After starring in Japan with the Yomiuri Giants, Matsui played seven seasons with the Yankees from 2003-09, posting a .292 batting average with 140 homers, 597 RBIs and a .370 on-base percentage in 916 games.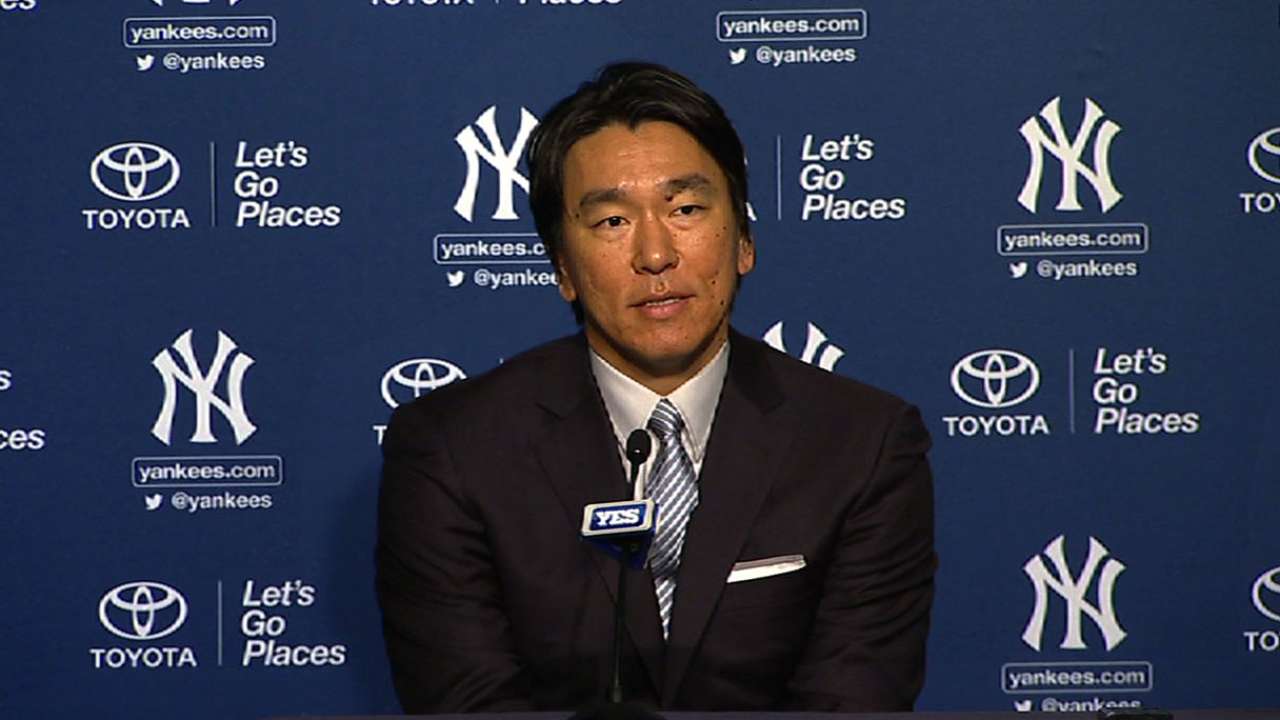 Matsui played in two World Series, winning a championship in 2009, when he was named World Series MVP. He also played in the big leagues with the Angels (2010), Athletics ('11) and Rays ('12).
"As much as it's a challenge for the players to develop themselves, this is also a challenge for myself," Matsui said. "I've never forgotten that attitude from my playing days. I hope that there's something that I can learn from this and I think it's also going to be a process for me to feel out what my specialty may be, what I can do to help."
Bryan Hoch is a reporter for MLB.com. Follow him on Twitter @bryanhoch and read his MLBlog, Bombers Beat. This story was not subject to the approval of Major League Baseball or its clubs.