Rodriguez connects for first Grapefruit League homer
Going deep felt 'good,' but slugger looking to do it in regular season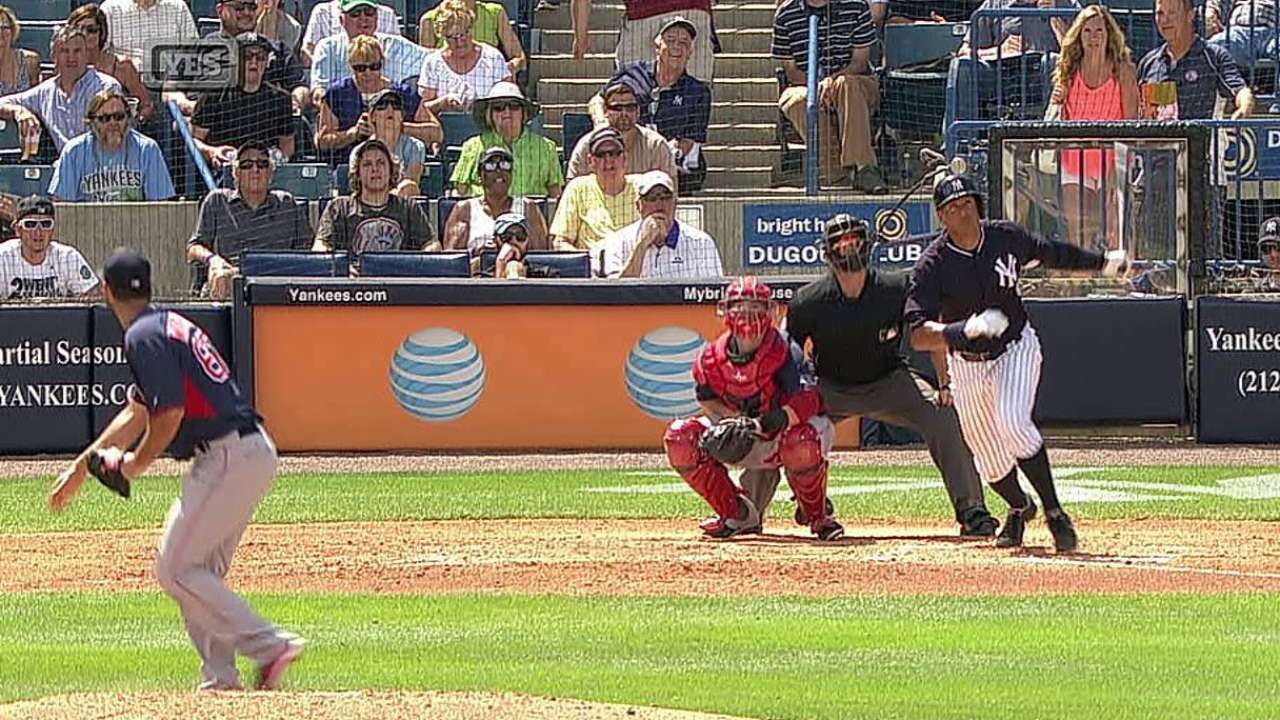 TAMPA, Fla. -- Alex Rodriguez rounded the bases for his first home run in 17 months on Wednesday, slugging a solo fourth-inning shot to left-center field off Brandon Workman in a 10-6 Yankees loss to the Red Sox at George M. Steinbrenner Field.
The owner of 654 big league home runs, ranked fifth on the all-time list, Rodriguez's last homer in a game situation came on Sept. 20, 2013, at Yankee Stadium -- a grand slam off the Giants' George Kontos.
"It feels good. Look, I'm happy that I can contribute," Rodriguez said. "It's early March. Let's see what happens. You have to do that in New York where it counts. It's certainly a good start."
Rodriguez's homer came after he barreled up Workman's 88-mph fastball, with a 3-1 count. When Rodriguez returned to the dugout, outfielder Brett Gardner jokingly told him, "It's about time."
"Some of the guys were saying that it looked like I didn't even swing," Rodriguez said. "That's always a good sign for me. It looked like a little pepper swing and the ball jumped pretty good, so that's a good sign."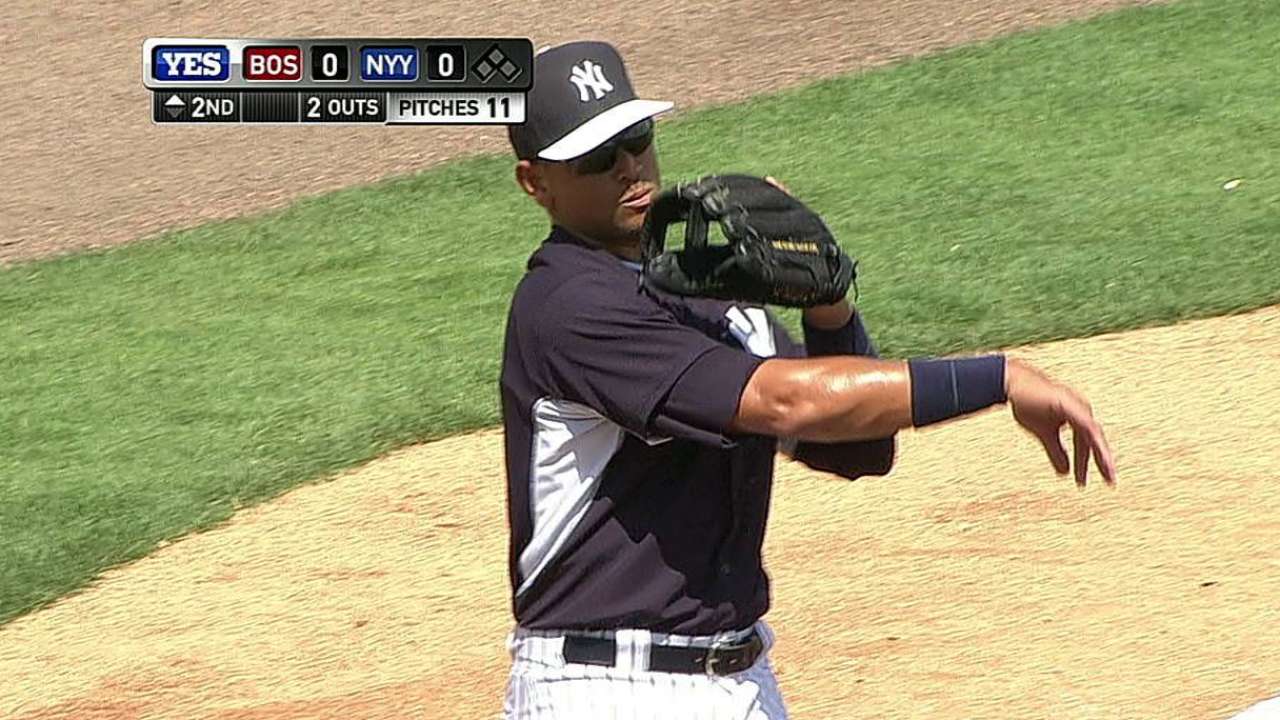 Rodriguez finished the afternoon 1-for-2, playing five innings at third base, and is batting .455 (5-for-11) in five Grapefruit League games. He is expected to DH on Thursday evening against the Braves.
Yankees manager Joe Girardi said that he was pleased to see Rodriguez hit a ball hard, but he was hesitant to place any great significance on a Grapefruit League homer.
"I think when you want to see guys really swinging the bat well is April 6," Girardi said. "I think that's the key. You want to see guys get going, you want their at-bats to be better, and his at-bats are pretty good."
Rodriguez said that he was not sure if the ball was going to carry out of Steinbrenner Field, which was constructed to replicate the exact dimensions of Yankee Stadium.
"First of all, in this park, you never know. This is a graveyard," Rodriguez said. "It's probably as big a park as we play in in all of baseball. I haven't hit a ball like that in a long time, so I don't know what's a home run and what's not."
Rodriguez revealed that he had an "awesome conversation" before the game with Gene Michael, who serves as special assistant to general manager Brian Cashman. Michael told reporters that Rodriguez asked what he has seen with his swing this spring.
"I said, 'I believe in you as a hitter. I think you can hit. I don't think that will be a problem,'" Michael said. "He's already showing that he can get the bat to the ball. He's not far off. He's not coming off the ball much at the plate at all. I was surprised. I thought being off like that, he would come off the ball a little more. I think he can hit."
Bryan Hoch is a reporter for MLB.com. Follow him on Twitter @bryanhoch and read his MLBlog, Bombers Beat. This story was not subject to the approval of Major League Baseball or its clubs.