MLB Pipeline checks in from Tigers camp
Machado stands out at short; catcher Greiner speaks on Ausmus' influence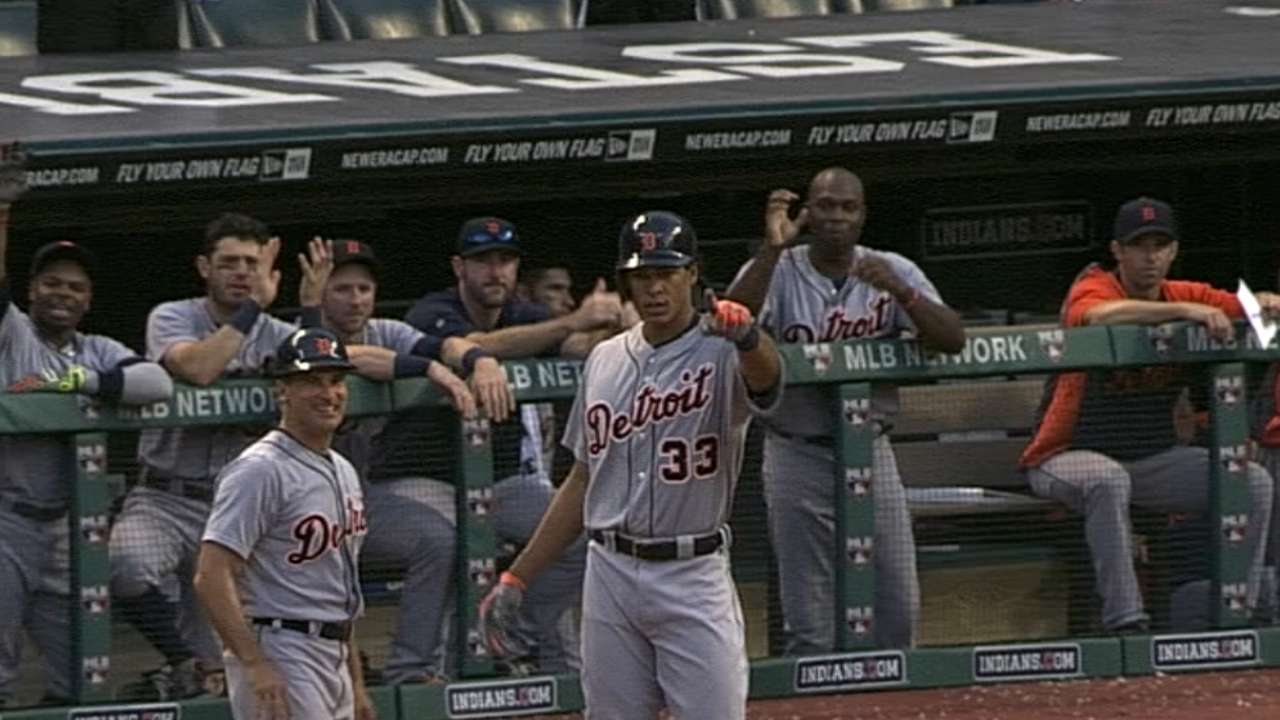 Every Spring Training, prospects get a chance to show what they can do as they prepare for the season ahead. Some are competing for jobs in big league camp, while others are prepping for the season as they vie for spots at Minor League affiliates throughout the team's system. MLBPipeline.com is visiting all 30 camps this spring. Today, we check in on the Detroit Tigers.
LAKELAND, Fla. -- Participating in a Major League Spring Training can be a significant learning experience for a young player. That's especially true in Tigers camp, where veteran stars such as Miguel Cabrera, Victor Martinez, David Price and Justin Verlander are on hand to give advice to players who are at the outset of their career.
Several of the Tigers' top prospects -- including outfielder Steven Moya and right-hander Buck Farmer, both of whom made their Major League debut last year -- have been able to take advantage of the experience this spring.
MLB Pipeline Spring Training Reports
But Tigers director of player development Dave Owen said those benefits aren't limited to the players in big league camp.
"That's the thing I love about Tiger Town -- our big league team is here with us," Owen said. "We're all together, where they can see the big league players. They can touch them, they can watch them work out and just see how the Victor Martinezes and the Miguel Cabreras and the Alex Avilas and all the players, and [they get to] see what they go through in a day and see what their day looks like sometimes."
Camp standouts
Shortstop Dixon Machado had a breakout season at Double-A Erie in 2014, hitting .305/.391/.442 in 90 games. He's carried that success over into Spring Training, where his offense has caught the eye of manager Brad Ausmus.
"He's been swinging the bat as well as anyone in camp," Ausmus said. "Even when he makes outs, he hits them hard. Defensively, he's been outstanding. I knew from reputation that he was a good defender, the question was always the bat. In limited plate appearances, he's looked pretty good."
The Tigers have also been pleased with the progress of outfielder Moya, who won the Eastern League MVP Award before earning a September callup. Ausmus said Moya's powerful bat reminds him of Tony Clark, his former teammate.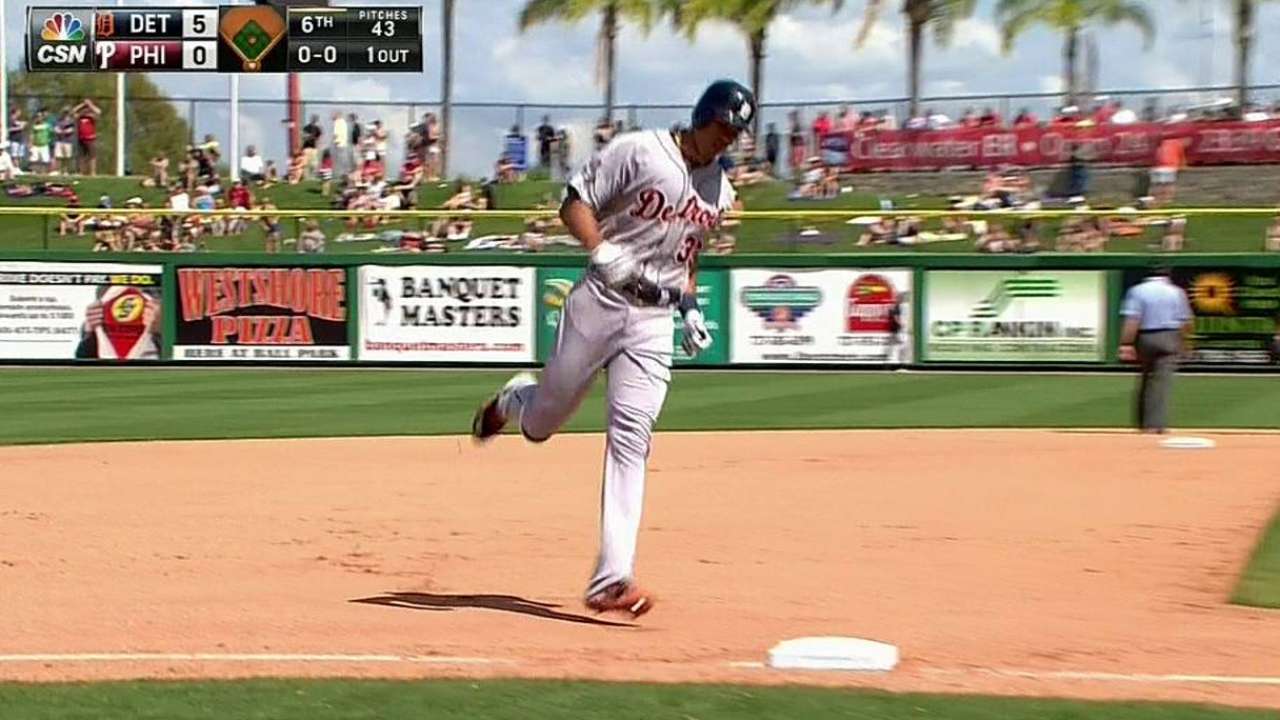 Breakout candidates
Adam Ravenelle, RHP: As a junior in 2014, Ravenelle helped Vanderbilt win the College World Series, pitching out of the bullpen. Though his professional debut was cut short by a torn tendon in his finger, he has a chance to advance quickly in the Minor Leagues thanks to his fastball-slider combination and clean delivery.
Shane Zeile, C: The nephew of former Major Leaguer Todd Zeile, Shane began his college career as an infielder at UCLA. He moved behind the plate as a sophomore and showed enough aptitude for the position to become a fifth-round pick the next year. If he can continue to develop his defensive skills, Zeile could take a step forward as a professional.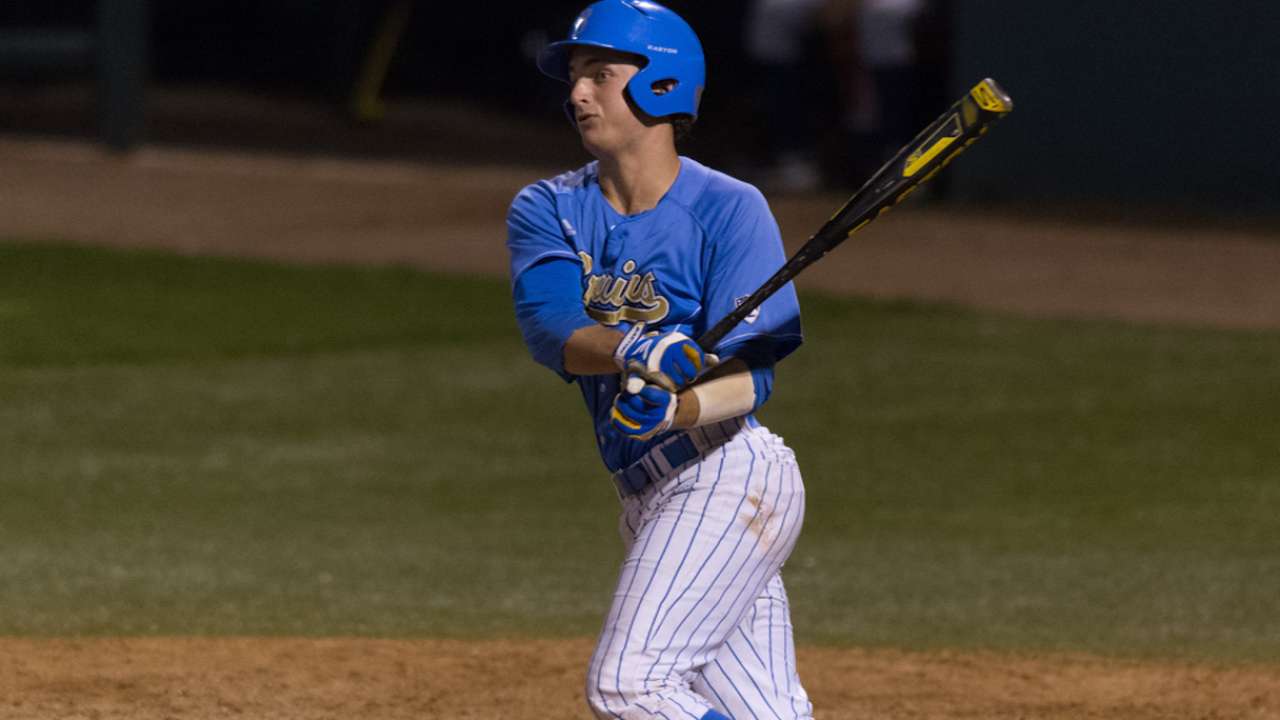 Three questions with Grayson Greiner
Greiner, the Tigers' third-round pick in 2014, debuted with Class A West Michigan last summer. The catcher is spending his first professional Spring Training with the big league club.
MLBPipeline.com: What did it mean to you to be invited to Major League Spring Training this year?
Greiner: It was an honor for me. It was my first Spring Training ever, I got drafted last year, so when I found out I was coming here and being in the same room as some of these guys, it's been a pretty cool experience for me. I'm just trying to get a little bit better every day and prepare for my Minor League season.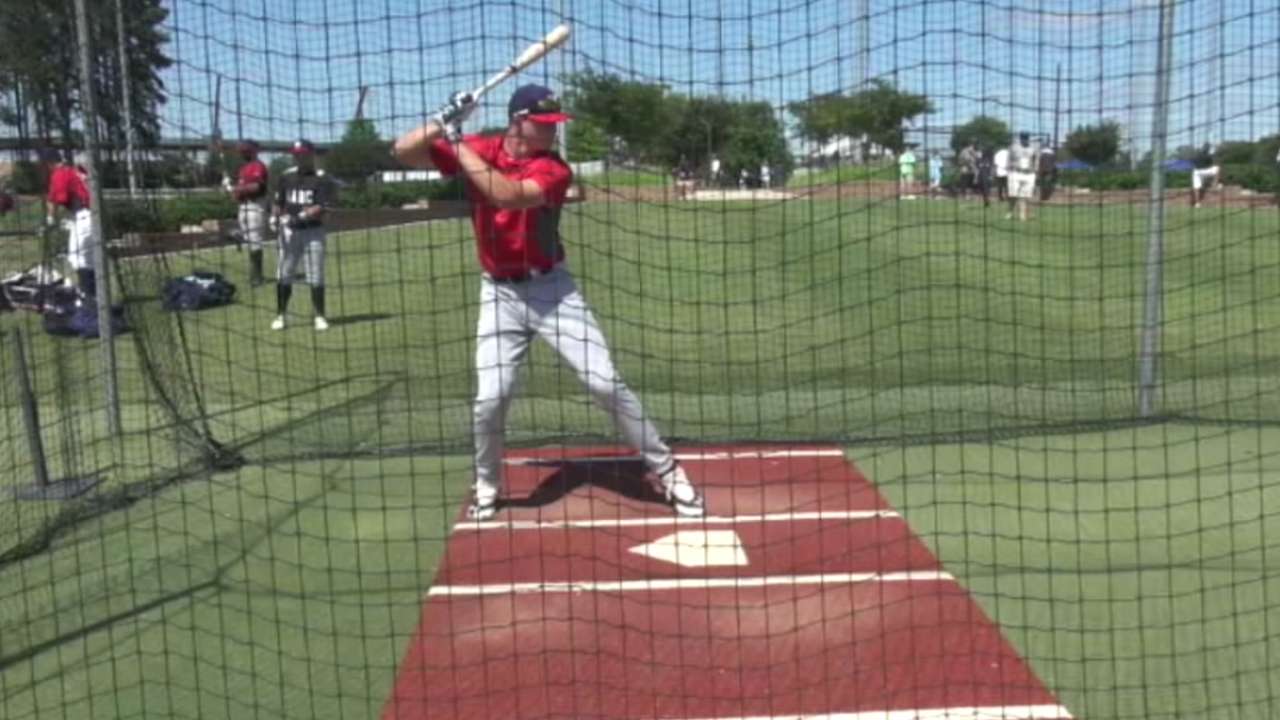 MLBPipeline.com: What's it been like to be able to play for a manager like Brad Ausmus, who caught in the big leagues for a long time?
Greiner: It's been pretty cool. He'll come talk to the group of catchers every now and then. Obviously, he was a very successful catcher in the Major Leagues for a long, long time. Any type of advice he has to give, whether it's giving signs or any type of catching advice that he has to offer, has been really cool for me to hear. I'm going to try to take any advice he has and take it to my Minor League season and work on that.
MLBPipeline.com: What do you most want to work on in your first full season in the Minor Leagues?
Greiner: Just being able to play every day, maturing a little bit in that capacity. In college, you play three or four games a week; and in pro ball, you play every single day. Just being able to carry that load and be ready to go to work every single day. There's not a whole lot of days off in pro ball. I got a little bit of a taste of that in West Michigan, but this is my first full year, so just to see how you play every single day will be a big difference for me. Luckily I got to go to South Carolina, which has prepared me a little bit for being in pro ball.
Teddy Cahill is a reporter for MLB.com. Follow him on Twitter at @tedcahill. This story was not subject to the approval of Major League Baseball or its clubs.