Proceed with caution: 10 players to be wary of in your draft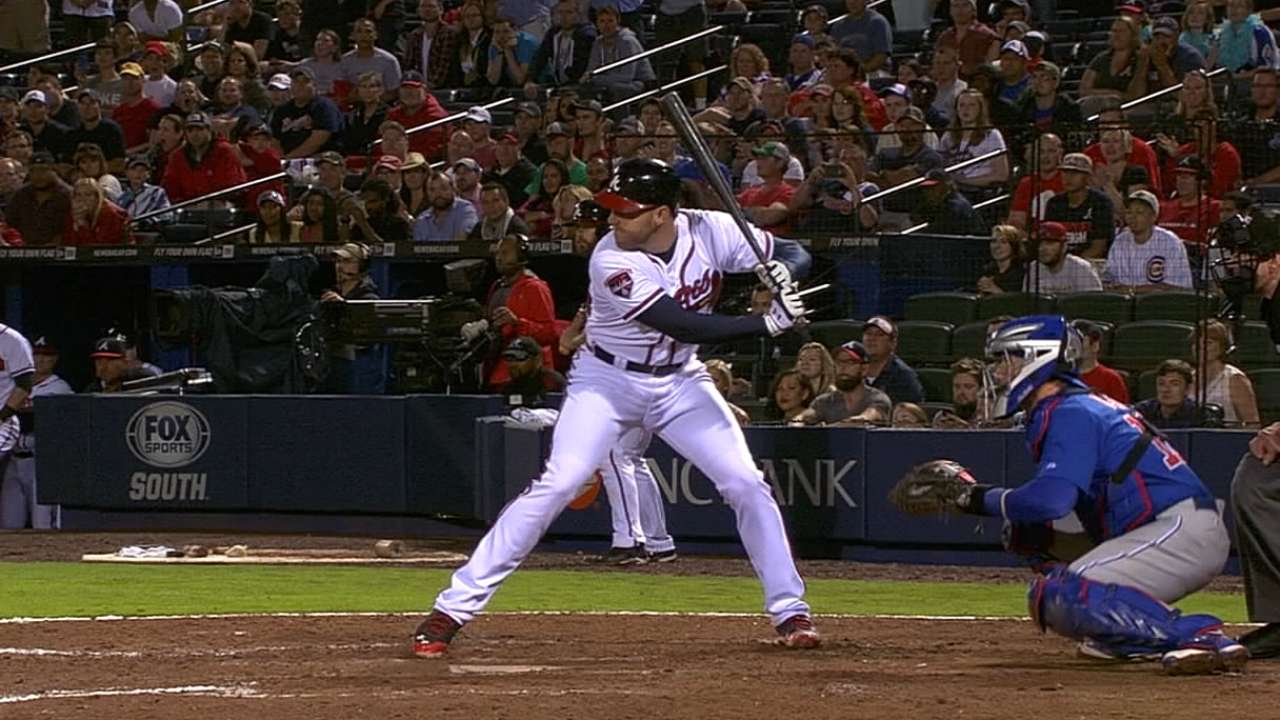 Winning a fantasy league is as much about avoiding busts as finding sleepers. Though owners will put great energy into finding the next Corey Kluber, figuring out which players carry too much risk to justify their current draft position is an equally important exercise. Here are 10 players I would avoid during 2015 drafts.
Note: The players listed below are ones in which I will avoid based on their perceived fantasy value, not because I think they are poor players. There will be plenty of fantasy experts who disagree with these assessments. That is part of the fun of fantasy baseball. If you have a different opinion, feel free to let me know in the comments section or @FredZinkieMLB on Twitter.
Catcher: Wilin Rosario (Rockies): Defensive skills rarely creep into fantasy analysis, but the Rockies are expected to reduce Rosario's role in 2015 due to his suspect work behind the plate. The 26-year-old's 1.009 career OPS vs. lefties should ensure that he gets into the starting lineup when the opposition starts a southpaw. Rosario is commonly among the first 10 catchers off the board, but because he is unlikely to reach 300 at-bats, he should be waiver-wire fodder in one-catcher leagues.
First baseman: Freddie Freeman (Braves): Freeman is the top-ranked Atlanta hitter (42nd overall) in the 2015 MLB.com Player Preview. The team's next hitter is Andrelton Simmons, who comes in at No. 318. With his current supporting cast likely to depress his runs and RBI totals, Freeman would need to hit .310 with 30 homers in order justify his current draft spot among the initial 45 picks. The career .286 hitter has averaged 21 homers during the past four seasons, and he could struggle to exceed 85 RBIs if he hovers around those marks again in 2015. In an attempt to ensure that Freeman doesn't ruin their day, opposing starters will likely pitch around the first baseman and take their chances with the rest of the Braves' lineup. He could struggle to be among the top-10 fantasy first baseman this season.
Second baseman: Ian Kinsler (Tigers): Kinsler was an outstanding fantasy asset in 2014, but his impatience at the dish led to a career-low .307 on-base percentage. The second baseman notably struggled in the second half, when he hit .239 with a .270 OBP and six homers in 321 plate appearances. Though Kinsler drove in 92 runs last season, he may not push past the 75 mark if he bats leadoff, as expected, in 2015. The 32-year-old should score plenty of runs by virtue of holding that lineup spot, but he could struggle to hit for average and collect steals if his plate-discipline woes persist. Kinsler is currently being drafted as a top-five second baseman, but he could struggle to be among the 10-best options at the position.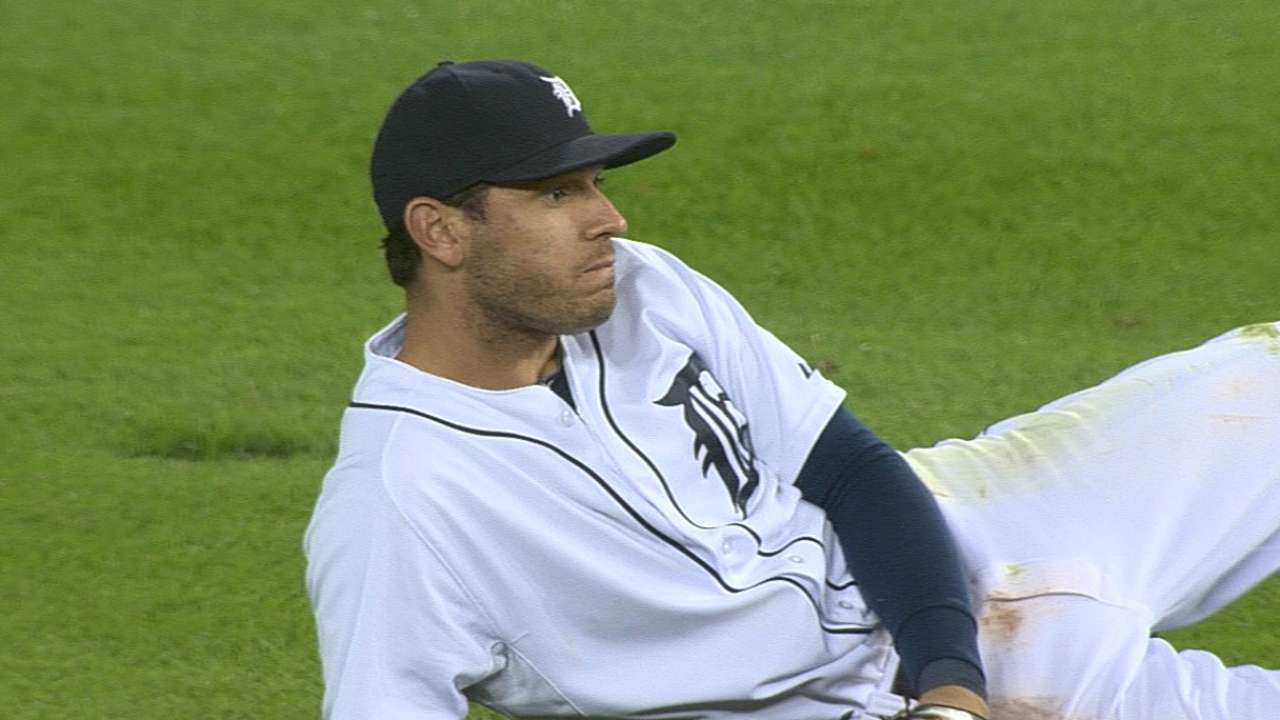 Shortstop, Troy Tulowitzki (Rockies): The 30-year-old is currently being plucked among the top-20 picks despite having played in 264 games during the past three seasons. Tulowitzki would be very likely to exceed 30 homers and 90 RBIs if he could play at least 140 games, but he has provided little reason to believe that he can stay off the disabled list in 2015. Those who are drafting Tulowitzki near his current ADP in the early second round would be wiser to choose a more durable player, as they will likely spend one-third of the season with a replacement-level shortstop in his place.
Third baseman: Todd Frazier (Reds): Frazier broke out in a big way last year, but a closer look reveals that most of his production came when he hit .290 with 19 homers and 14 steals in the first half. He looked much more like the player who had never surpassed 19 homers or six steals prior to 2014 when he hit .247 with 10 homers, six steals and 27 RBIs after the All-Star break. Frazier is currently being plucked in the first 40 picks of most drafts, but smart owners will wait a few more rounds to address the hot corner, as the drop-off to the likes of Kyle Seager, Josh Harrison and David Wright is not too steep.
Outfielder: Bryce Harper (Nationals): The 22-year-old -- who did not exceed 120 games played, 20 homers, 11 steals or a .275 batting average in 2013 or '14 -- may not be ready for the major surge that should make him a perennial first-round pick when he reaches his prime. Harper is starting to creep into the top-30 picks, which is a product of drafters projecting a massive improvement for a young player. Wise owners will instead target established producers such as Justin Upton, and ignore Harper unless he surprisingly leaks past the first 50 draft spots.
Outfielder: Marcell Ozuna (Marlins): Ozuna has the look of a rising fantasy star, as he slugged 23 homers at age 23 in 2014. But his poor control of the strike zone -- evidenced by a 41-to-164 walk-to-strikeout rate last season -- may have caught up with him when he slugged eight home runs in the second half. The right-handed slugger -- who went deep three times in 275 at-bats in 2013 -- could suffer a setback with his batting average and home run rate in the coming campaign if he does not improve his plate discipline. Ozuna is currently being selected among the top-40 outfielders, but his plate discipline should cause him to fall behind ten more players at his position.
Outfielder: Carlos Gonzalez (Rockies): Fantasy owners were willing to live with 130 games per year from Gonzalez, but he became more injury-prone and averaged 90 games per season across the past two years. Health issues may have finally caught up with the lefty slugger in 2014, as he hit .238 with 11 homers in 70 contests. CarGo also attempted just three swipes last season after reaching the 20-steal mark for four straight years, and the Rockies may limit his aggressiveness on the bases going forward in an effort to keep him healthy. The combination of a likely steals decline and ongoing health concerns should urge fantasy owners to allow Gonzalez to slide well-past his current late-fifth round average draft position.
Starting pitcher: Adam Wainwright (Cardinals): Wainwright saw his production fall off sharply after the 2014 All-Star break, as he recorded a 3.24 ERA with only 64 whiffs in 89 innings, and he subsequently underwent offseason elbow surgery. The 33-year-old is also dealing with an abdominal injury, which is expected to push his Spring Training debut back at least two weeks and could further complicate his efforts to return to his previous level of dominance. With so many outstanding starting-pitching options for 2015, owners do not need to take a risk on Wainwright -- who is being drafted as a top-12 starter -- as one of their top-two starters.
Relief pitcher: Fernando Rodney (Mariners): During 2013-14, Rodney converted 85 of 96 save chances despite carrying a 1.34 WHIP in both seasons. He issued 64 free passes during that two-year stretch, but the combination of a low home run rate and a strong strikeout rate helped him frequently elude trouble. Rodney's luck could run out at some point, and 2015 might be the year. Rodney is currently the 16th closer to fly off 2015 draft boards, but smart fantasy owners will value a different hurler's low ratios over the 37-year-old's recent save totals when selecting a second closer.
Fred Zinkie is a senior fantasy baseball writer for MLB.com. Follow him on Twitter at @FredZinkieMLB. This story was not subject to the approval of Major League Baseball or its clubs.