White Sox OF Taylor retires from baseball
Danish works on slider; Noesi to pitch Thursday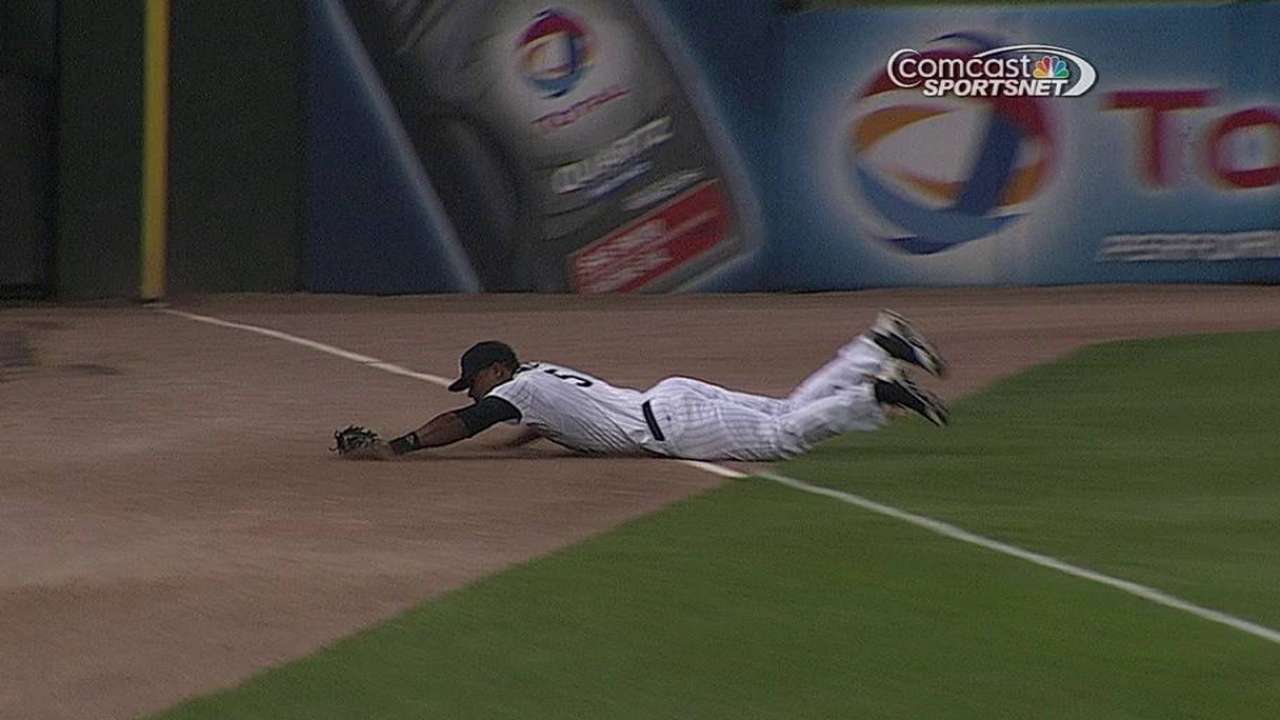 SURPRISE, Ariz. -- Michael Taylor announced his retirement from Major League Baseball on Tuesday at the age of 29. The announcement actually was made by the White Sox, with outfielder Engel Beltre being promoted from Minor League camp.
Taylor had 28 at-bats with the White Sox last September after hitting .306 with six homers and 38 RBIs for Triple-A Charlotte. The White Sox wanted to get a closer look at the fifth-round pick by the Phillies in the 2007 First-Year Player Draft after acquiring him in June from Oakland for right-hander Jake Sanchez. He was a non-roster invite and had no hits in seven at-bats during Cactus League action.
"It was really surprising. You never expect anybody to get out of the game on their own," said White Sox outfielder Jared Mitchell, who played with Taylor at Charlotte. "All of us are competitors.
"I know a lot of guys feel like as long as you keep getting an opportunity, you try to make the most of it. It's always weird to see something like that happen. But it was a decision he made for himself and his family and I wish him the best of luck."
Mitchell said he talked to Taylor on Monday but didn't have any indication of the upcoming decision. Taylor, a native of Florida, attended Stanford University.
"He had been thinking about it even parts of last year," said White Sox manager Robin Ventura. "He's a smart kid with a lot of opportunities and I think his heart wasn't as much into it as it has been in the past and I think some opportunities presented [themselves] and he decided to take that up."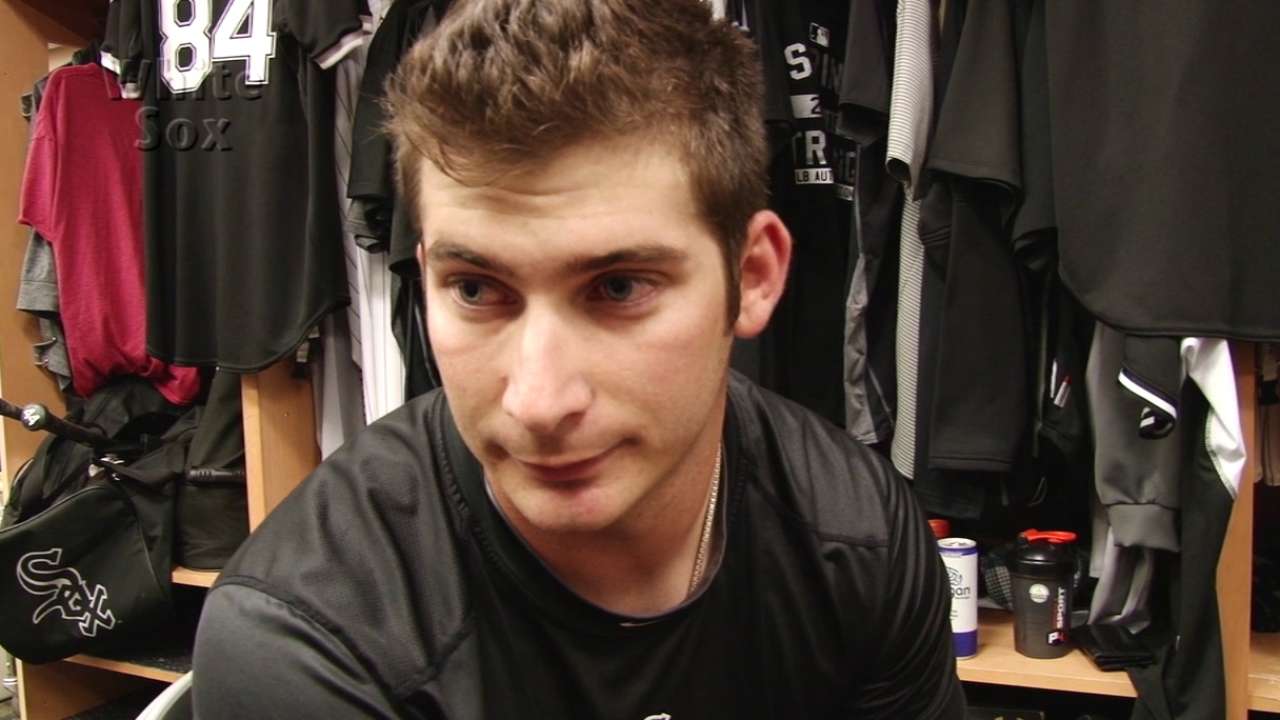 • Tyler Danish has made 26 of his 40 career Minor League appearances as a starter, including all 25 last year between stops at Class A Kannapolis and Class A Advanced Winston-Salem. So, it's understandable that the 20-year-old, who is the seventh-ranked White Sox prospect by MLB.com, felt more comfortable in his second Cactus League appearance Tuesday against the Royals and first as a starter.
"Today, I was down in the zone a lot," said Danish, who threw 33 pitches and allowed two runs over 2 1/3 innings. "That's the big thing me and [pitching coach Don Cooper] talked about even in the offseason in the four or five phone calls we had, throw the fastball to both sides of the plate."
Danish broke out a new slider against the Royals, getting a swing and a miss on the pitch to Lorenzo Cain and using it to strike out Alex Rios.
"I couldn't be happier with that," Danish said. "Slider or cutter, couldn't tell you the difference, but it's way faster, about four or five miles per hour faster than the slurve, with a harder break. Coop calls it a cutter: we're not worried about the names."
Jarrod Dyson homered off of Danish to lead off the first, and Erik Kratz doubled in the second. Otherwise, Danish was more than satisfied.
"Definitely, I was in a way better state of mind compared to my first outing," said Danish, who loaded the bases with nobody out in his first relief outing, but allowed just one run. "Nerves weren't much, just a little."
• Hector Noesi will throw in the home portion of Thursday's Cactus League split-squad action against the Giants, with Francelis Montas starting against the Rangers in Surprise. Noesi was on the pitching chart to throw in Wednesday's "B" game against the Rangers as of Monday.
• Third baseman Matt Davidson and infielder/outfielder Leury Garcia have been kept out of action with sore left shoulders, although Garcia was on the lineup card to play in Wednesday's "B" game.
• Klay Thompson, the NBA All-Star and Golden St. Warriors' sharp-shooting guard, watched his brother, Trayce, and the White Sox from seats next to the visitors' dugout Tuesday.
Scott Merkin is a reporter for MLB.com. Read his blog, Merk's Works, and follow him on Twitter @scottmerkin. This story was not subject to the approval of Major League Baseball or its clubs.