Yanks expect routine spring to benefit Drew
Year after going unsigned until June, second baseman seeks return to form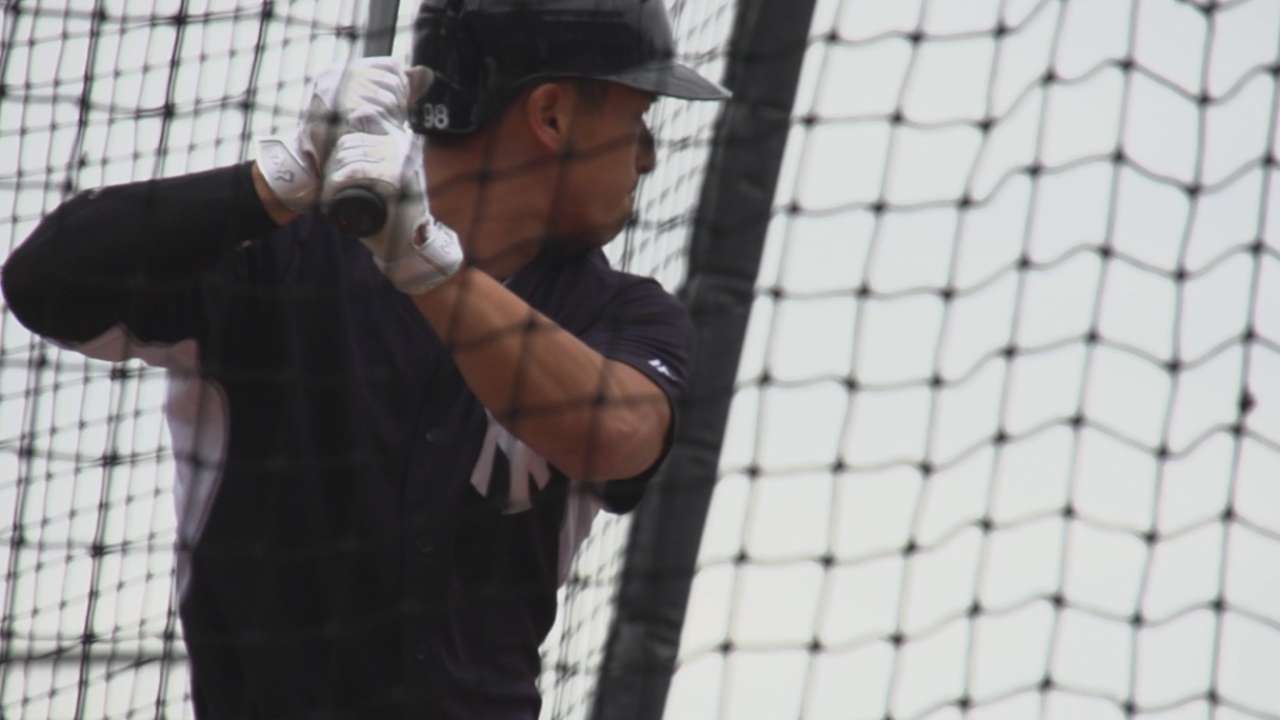 SARASOTA, Fla. -- There was never a second-base competition in Yankees camp, where Stephen Drew arrived with a near-guarantee of starting on Opening Day. The Yankees believe that he is primed for a bounce-back season, and Drew will have every opportunity to prove them right.
Yankees manager Joe Girardi said again on Tuesday that the team signed Drew with the intention of having him serve as its regular second baseman. After learning the position on the fly late last year, Drew is looking forward to using a full spring to rebuild his stock.
"Every year's a big year," Drew said. "One of the reasons coming over here is to win. The Yankees do a good job of bringing players in to win every year. Everybody's got different talents here, and to put that team together, and chemistry -- to be a part of that ... I think it will pay for itself."
Early in the offseason, the Yankees talked about a spring competition for second-base reps between Jose Pirela and Rob Refsnyder, but that was before Drew agreed to a one-year, $5 million deal in January. From that point on, the Yanks were locked into the idea of dispatching Drew and Didi Gregorius as their double-play combination.
A natural shortstop, Drew had never played second base before being traded to the Yankees last July 31, but he seemed game for the challenge. That continues now, and he is gaining a comfort level at the position -- the necessary footwork to pivot on double plays has been a focal point of his early morning work with infield coach Joe Espada.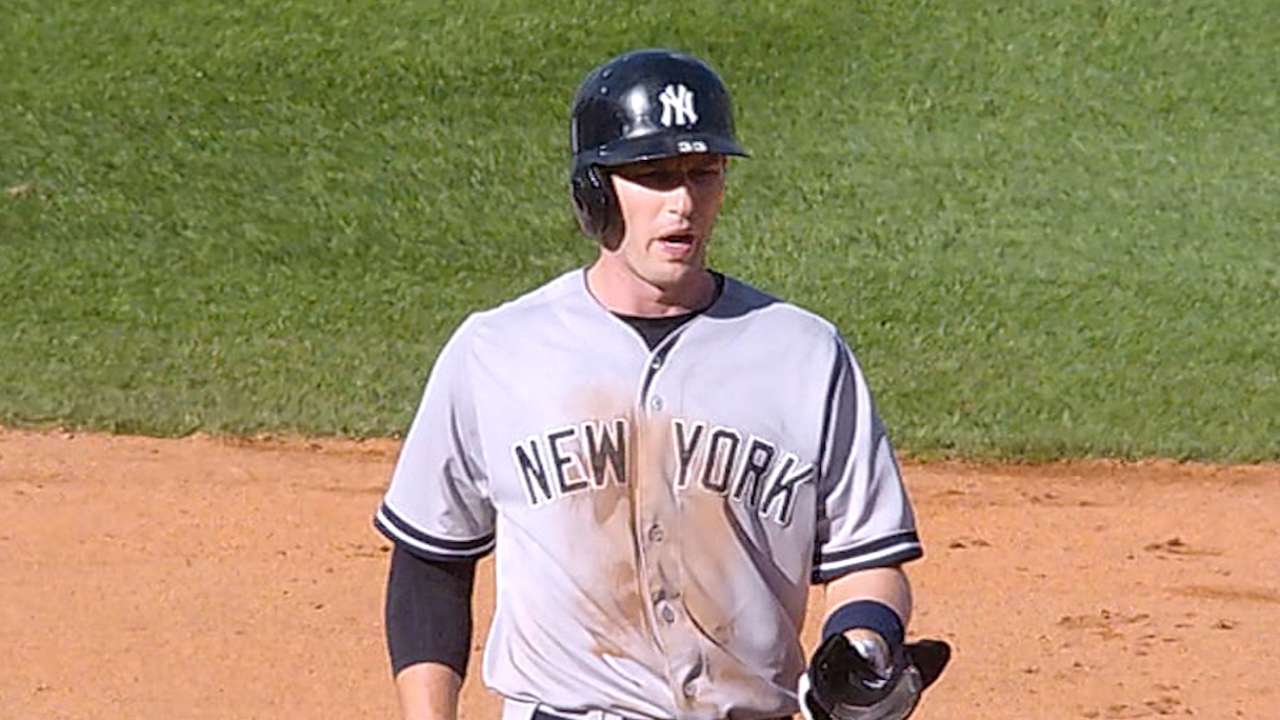 "It's definitely been a learning process, but at the same time, I feel pretty good over there," Drew said. "With the work we're doing and still are going to do, I think it's going to pay dividends in the long run."
The 2014 season was a lost one for Drew, who turned down a qualifying offer from the Red Sox and then didn't appear in a big league game until June. Acquired by the Yankees at the non-waiver Trade Deadline, Drew batted just .150 in 46 games for New York -- quite a step back from his stats in '13, when he hit 13 homers as the starting shortstop on a Boston team that won the World Series.
Yankees manager Joe Girardi said that if Drew is able to return to his old form, the Yankees "absolutely" should have a bargain on their hands.
"We expect him to be a productive hitter, to get back to the form that he was at before last year," Girardi said. "I think he got behind, and I think it was difficult for him to catch up when you miss Spring Training."
Being able to go through the routines of the exhibition schedule seems to be a treat for Drew, who has missed the last three springs due to a broken ankle, a concussion and then his contract situation. Last year at this time, Drew was on quiet diamonds in Miami Gardens, Fla., trying to scrape for at-bats against amateur pitching. Here, he can have as many as he needs.
"It was definitely tough," Drew said. "I was in good shape. The biggest thing is, you haven't seen live pitching, Major League pitching. Last year was definitely a challenge. Really, you've got to slow the game down. I was rushing the game, trying to speed it up, trying to play catch-up. To be here now is definitely a big moment for me."
Bryan Hoch is a reporter for MLB.com. Follow him on Twitter @bryanhoch and read his MLBlog, Bombers Beat. This story was not subject to the approval of Major League Baseball or its clubs.