What to watch for in today's games
Harvey, Greinke, Lester, Price, Zimmermann set to take hill for their clubs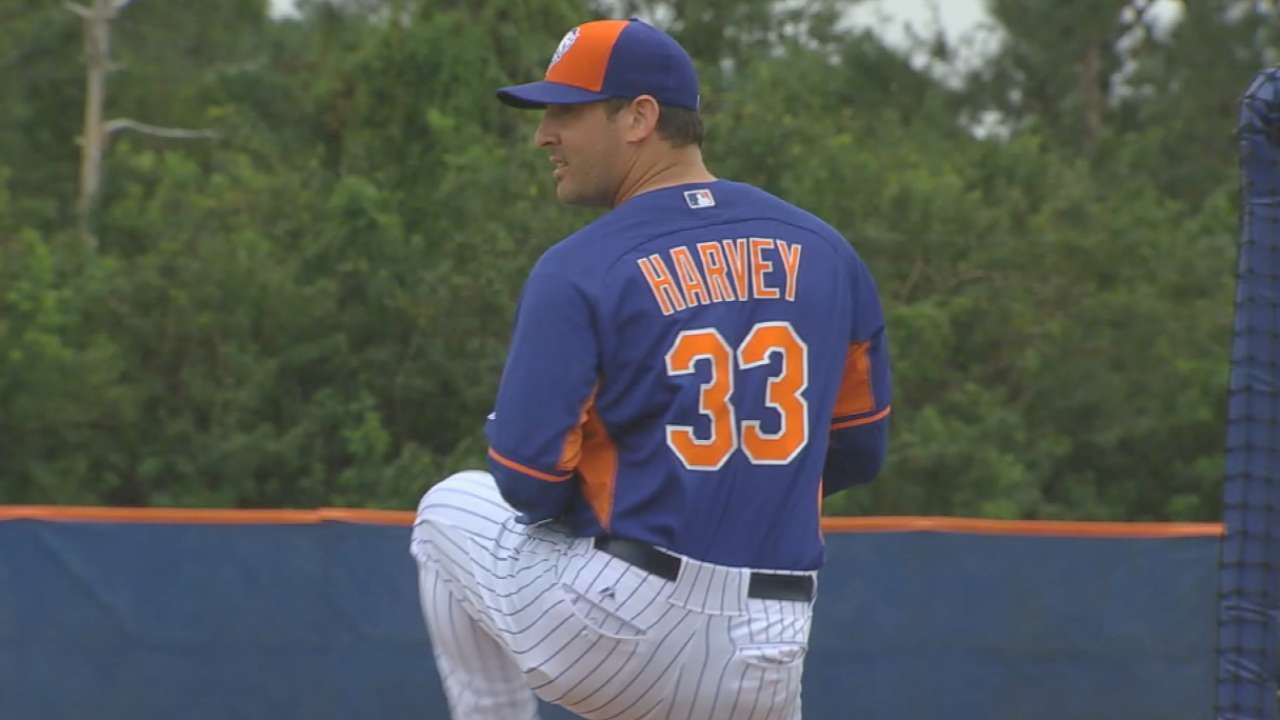 Spring Training action continues today, highlighted by one of the game's best young pitchers taking the next step in his comeback process, along with a pair of marquee pitchers' duels -- one each in Arizona and Florida.
Here are three things to watch for:
• Harvey continues comeback: NYM@MIA, 1:05 p.m. ET (Gameday Audio)
Mets phenom Matt Harvey will make his second start of the spring as the Mets travel to Roger Dean Stadium to take on the Marlins and Henderson Alvarez. Working his way back from Tommy John surgery, Harvey dazzled over two perfect innings while striking out three batters in his debut against the Tigers on Friday.
"We know we've got a long way to go yet," Mets manager Terry Collins said after Harvey's electrifying debut. "But he is who he is. There are special guys, and he's just one of those guys."
Noah Syndergaard, the Mets' top overall prospect, is also scheduled to take the mound. He allowed two runs on two hits while walking two and striking out two when he followed Harvey on Friday.
• Greinke, Lester square off: LAD@CHC, 4:05 p.m. ET (MLB.TV and Cubs audio webcast)
New Cubs ace Jon Lester will take the mound at Sloan Park against the Dodgers -- one of the teams he turned down in free agency this offseason. The Dodgers were believed to be one of four finalists in the Lester sweepstakes before the southpaw ultimately elected to ink a six-year, $155 million deal with the Cubs.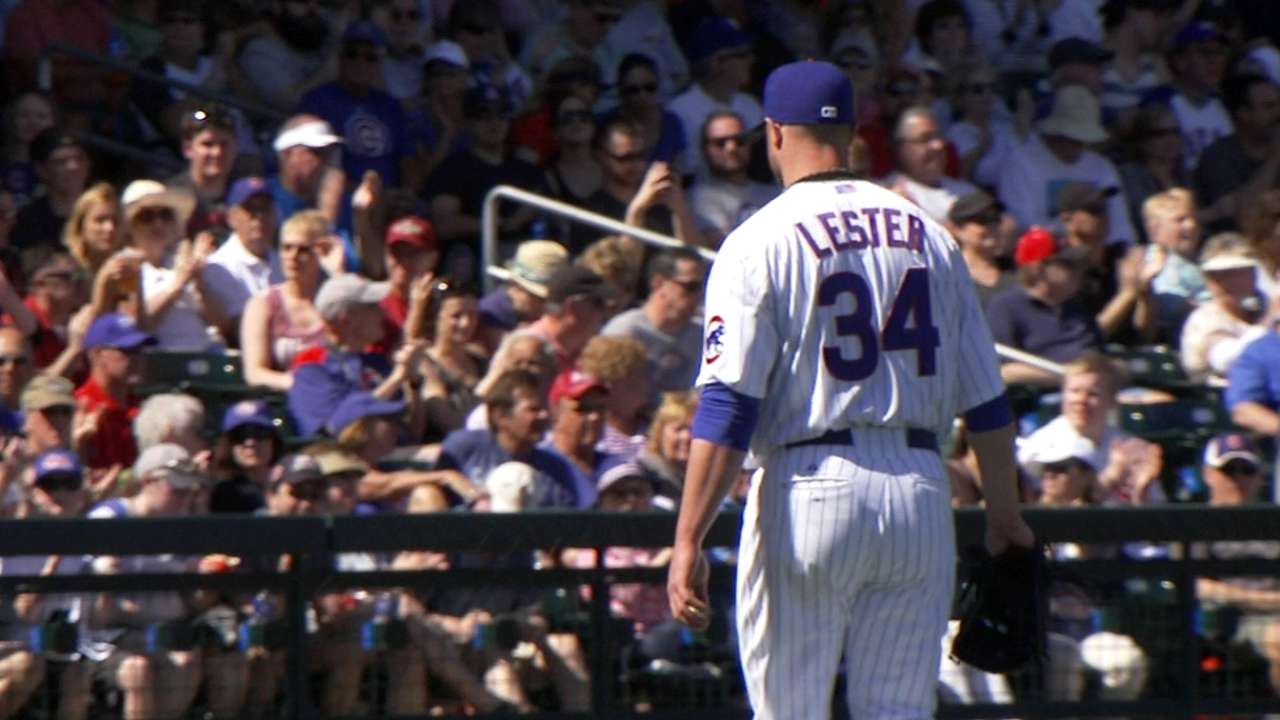 Lester delivered exactly what the Cubs are expecting from him this season in his spring debut Friday, striking out three batters over two scoreless innings against the Reds. The Dodgers will counter with an ace of their own, as right-hander Zack Greinke is scheduled to make his spring debut after receiving an injection in his right elbow back in mid-February.
• Price, Zimmermann set to duel: DET@WSH, 1:05 p.m. ET (MLB.TV)
Though it's only Spring Training, Space Coast Stadium will be home to quite a pitchers' duel, as the Tigers send David Price to the mound opposite the Nationals' Jordan Zimmermann.
Price, who tossed two hitless innings in his spring debut Friday against the Mets, is now the clear-cut ace in Detroit after former Tigers ace Max Scherzer departed to join the Nats this offseason. As for Zimmermann, he's quietly been one of the game's top pitchers over the last three seasons, despite often being overshadowed by teammate Stephen Strasburg.
"Early in my career, I was ready to go from my first outing," Zimmermann said after tossing two scoreless innings in his spring debut Friday against the Braves. "Now I'm just trying to build up and obviously not show these guys too much right away. For the most part, I'm working to get to 100 percent and be ready for Opening Day."
Paul Casella is a reporter for MLB.com. This story was not subject to the approval of Major League Baseball or its clubs.