Yanks trust that athletic Didi will solve lefties
Hitting coach Pentland sees room for improvement in young shortstop's mechanics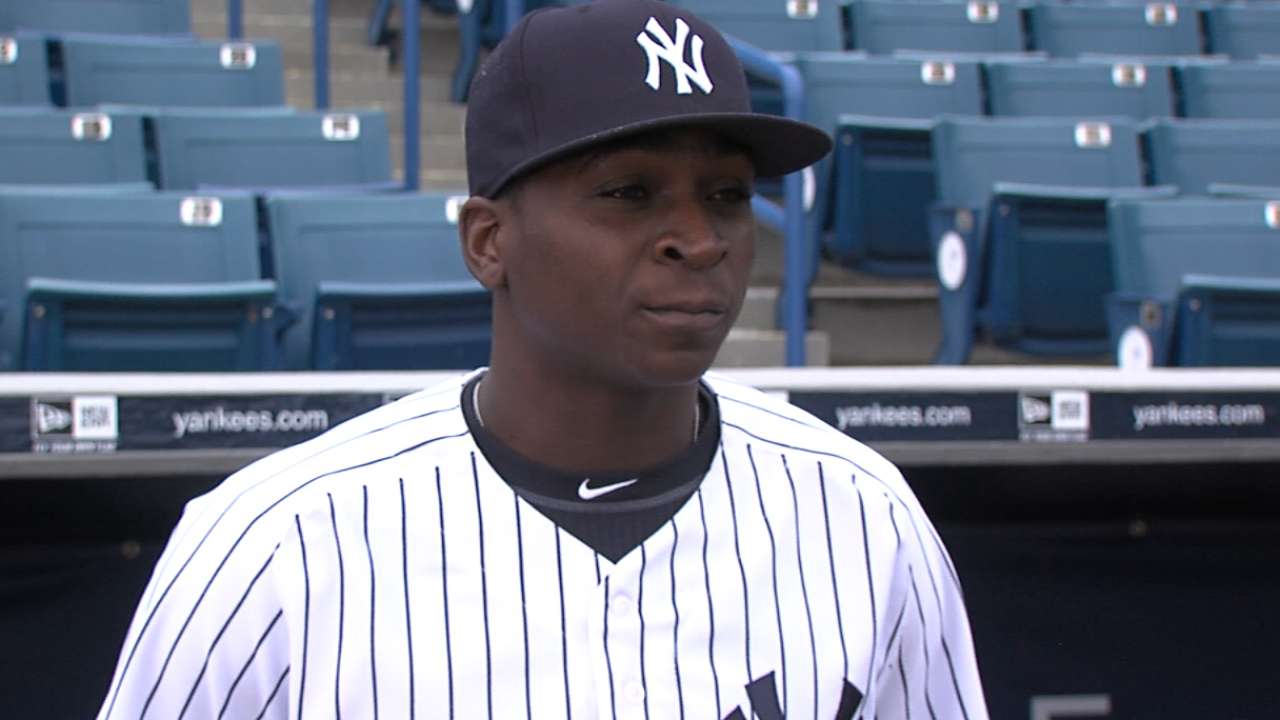 SARASOTA, Fla. -- The Yankees sense a disconnect between the offensive presence that they believe Didi Gregorius should be and what his career statistics say that he is. It will be Jeff Pentland's job to determine exactly what they have.
In his first spring as the Yankees' hitting coach, Pentland has made it a priority to work with Gregorius, who has struggled mightily against left-handed pitching to date. Ideally, the Yankees would like Gregorius to be able to handle duties as their everyday shortstop in 2015.
"We're not re-inventing the wheel or anything, but it's just to make him understand what he is and who he is, and try to find Didi Gregorius," Pentland said. "The other day, I told him, 'You're not Alex Rodriguez. You're Didi,' just in a fun way, a joking way. That's really the answer we're trying to come up with."
Gregorius owns a .243 average over parts of three seasons in the Majors. His split line against righties (.262/.332/.411) has been respectable, but he has batted just .184 (30-for-163) with a .490 OPS against lefties, and the D-backs, his former team, often benched him when southpaws were on the mound.
"I want to see him," Yankees manager Joe Girardi said. "Obviously, a lot of times you can get pegged early on in your career; I've seen it happen to a lot of players. We have a lot of confidence in Didi, and we want him to get at-bats."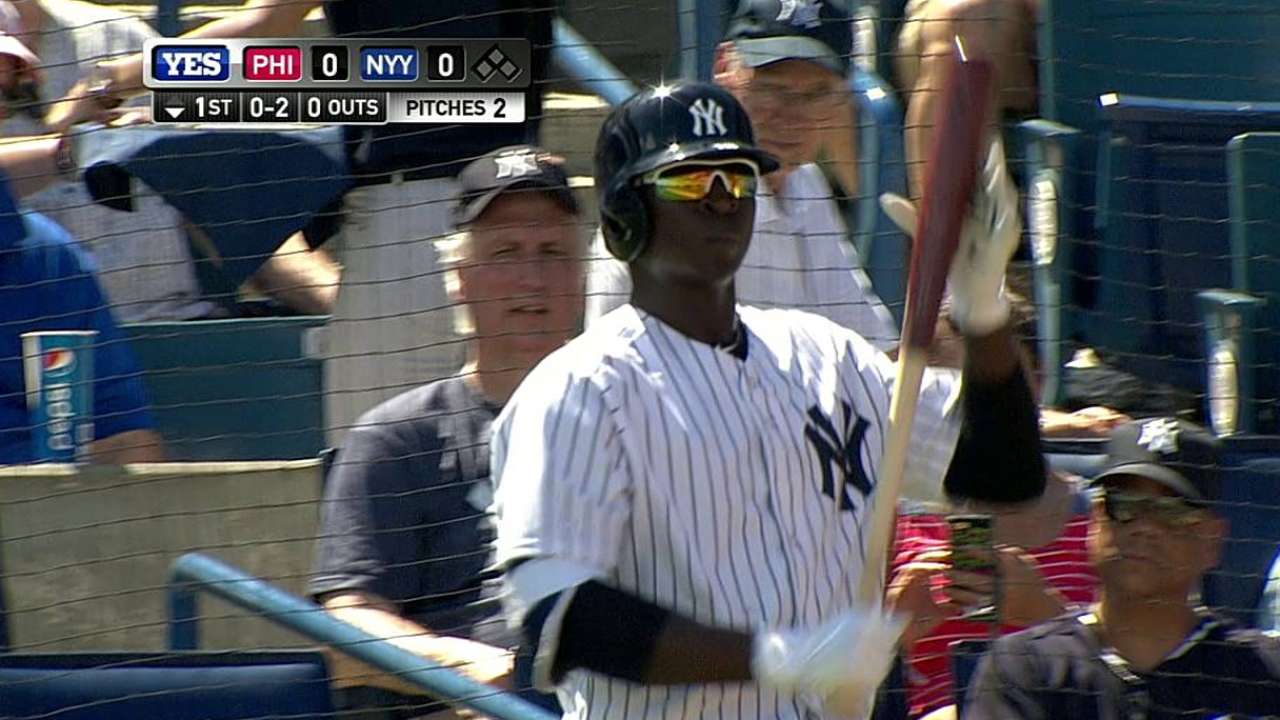 Gregorius got another two plate appearances against lefties in Tuesday's 3-1 loss to the Orioles. Facing Wei-Yin Chen, he struck out in the first inning and grounded out in the third on a weak roller up the third-base line that kicked fair to Manny Machado. Gregorius finished 0-for-3 and has one hit in 12 Grapefruit League at-bats (.083).
"It's funny, when you work with players, sometimes they work good in batting practice and you get them in a game and everything kind of changes," Pentland said. "Really, it's the transference of what we're doing in practice into the games. That's what Spring Training is for. He's got plenty of athleticism; I just don't think he has an identity yet. That's what we've got to figure out and find for him."
Gregorius said that the Yankees are trying to have him stand taller in the batter's box and remain more closed, a response to his tendency to fly open and bail out against lefties. Pentland said that Gregorius has "marvelous hands" and has urged him to trust those to cover the strike zone.
"It's a work in progress. I don't want to confuse him; I want him to use his athleticism," Pentland said. "I don't want him thinking. The one thing I told him is, 'Don't think. That's my job. You just go out and play.' And once he feels it and can do it in the games, then, obviously, things should start happening.
Bryan Hoch is a reporter for MLB.com. Follow him on Twitter @bryanhoch and read his MLBlog, Bombers Beat. This story was not subject to the approval of Major League Baseball or its clubs.