Baldoquin's delay has become an adventure
Cuban middle infielder still having issues with temporary worker visa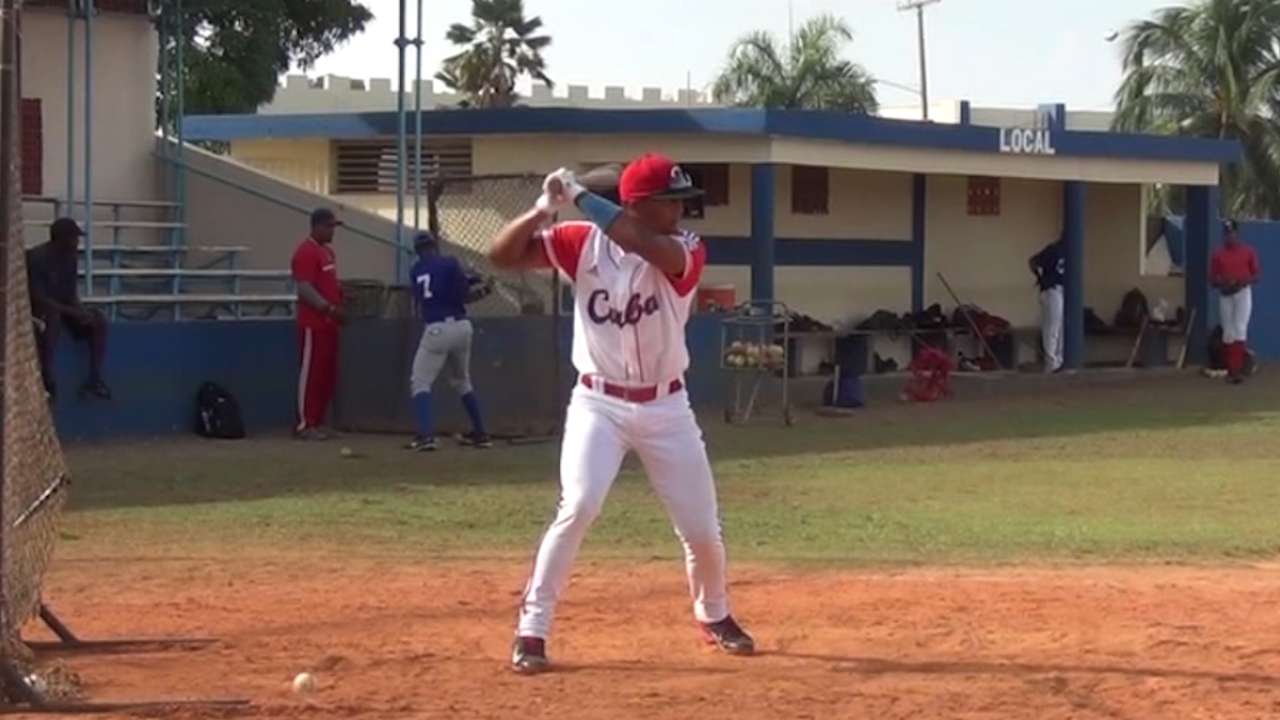 TEMPE, Ariz. -- Roberto Baldoquin's holdup has evolved into a sitcom-worthy adventure.
The Cuban middle infielder, who was given an $8 million signing bonus over the offseason, has been delayed for the last three weeks or so due to ongoing issues with the temporary worker visa that would allow him to play for the Angels in the U.S.
Last week, Baldoquin flew back to Haiti, where he initially established residency upon defecting. All of his paperwork was electronically sorted out, but he has been unable to obtain the physical document to present at the airport.
First the machine that prints workers visas was broken. So Baldoquin returned the next day, but the U.S. Consulate was closed in anticipation of a government shutdown. The following morning, the Haitian government went on strike, basically keeping Baldoquin sequestered in his hotel room since Friday.
Baldoquin has been unable to train during that time, though he's coming off playing a lot of games at the Angels' academy in the Dominican Republic. Minor League camp doesn't start for position players until Saturday, but the Angels were hoping to have Baldoquin early in camp so he could work with some of their Major League coaches.
The Angels are still hopeful the issue is resolved soon and Baldoquin arrives this week, but as the last few days have shown, anything can happen.
"Unfortunately this happens, particularly with Cuban players who haven't sorted through all their first-time travel," Angels general manager Jerry Dipoto said. "We can't control what's going on with the Haitian government. Unfortunately that's outside our jurisdiction."
Alden Gonzalez is a reporter for MLB.com. Read his blog, Gonzo and "The Show", and follow him on Twitter @Alden_Gonzalez. This story was not subject to the approval of Major League Baseball or its clubs.