Kendrick calls second spring outing 'a better step'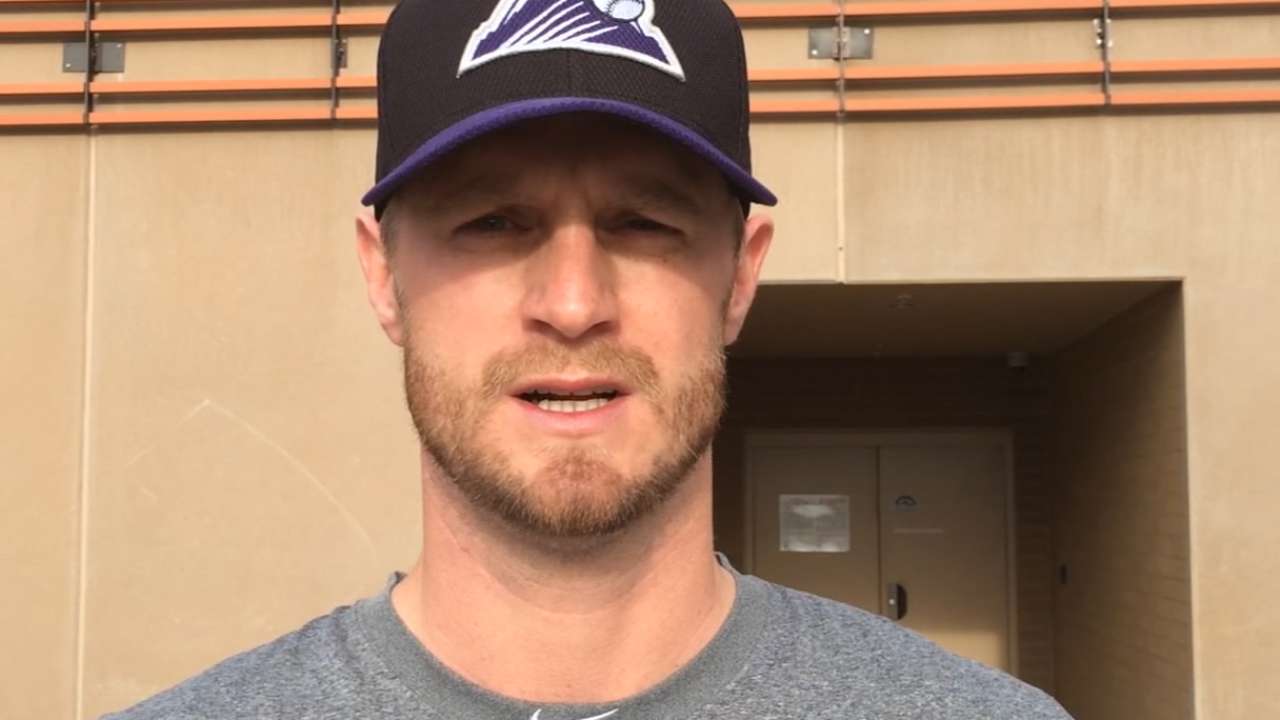 SCOTTSDALE, Ariz. -- Right-hander Kyle Kendrick felt during his first start of the spring as though he had "never pitched in [his] life," which would make Tuesday's outing against the Mariners -- a 9-3 Rockies win -- a marked improvement.
Kendrick turned in two excellent innings, striking out three while scattering just two singles, in his second Cactus League outing. This after allowing one run on three hits in his two-inning spring debut against the Angels on Friday.
"I was all over the plate. I felt like my body was all over the place," Kendrick said of that first outing. "Today I felt more connected with my delivery. Everything was more fluid, my arm was working quicker, better. I think it's just repetition this time of year."
Kendrick, 30, figures to fit in as a middle-of-the-rotation starter this season after logging a career-high 199 innings last season for the Phillies. He spent the previous eight years of his career with Philadelphia, going 74-68 with a 4.42 ERA, primarily out of the rotation.
"I just try to build up," he said. "I don't want to come out of the gates like it's the middle of July -- just try to build up and stay healthy is the main thing. I had the most innings of my career last year, so I'm just trying to take it easy, get my stuff where it needs to be and not rush and get ahead of myself."
Kendrick said that he was trying to work off his sinker and changeup, and he also threw some cutters. He called the outing a "better step moving forward."
Joey Nowak is a reporter for MLB.com. Follow him on Twitter at @joeynowak. This story was not subject to the approval of Major League Baseball or its clubs.