Kershaw acknowledges 'misfires' in start vs. Rox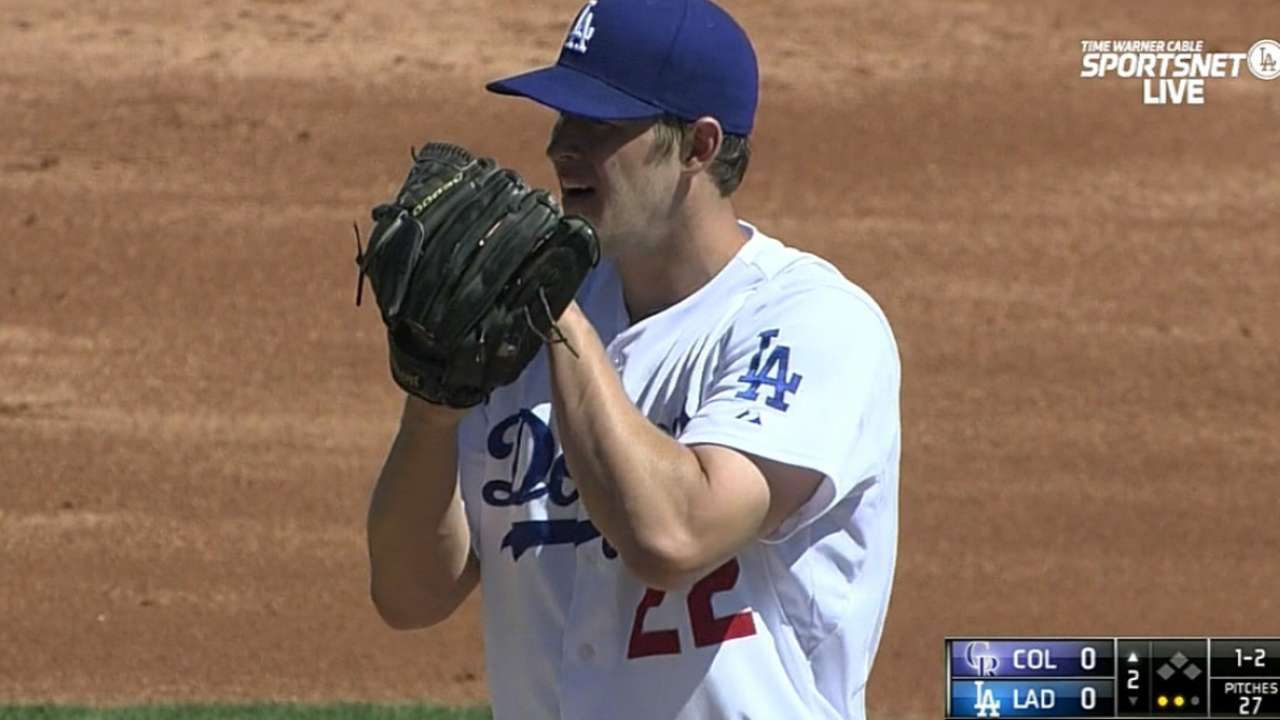 GLENDALE, Ariz. -- After last week's perfect debut, Clayton Kershaw allowed a run in his second start, on Tuesday.
It came on a leadoff home run in the third inning by Colorado's Nick Hundley. Hundley has a .310 lifetime average against Kershaw, who also issued a walk to Jeremy Barfield. Kershaw was annoyed enough with the walk that he tried to snag catcher A.J. Ellis' return throw with his bare left hand.
"His fastball command was not what he's accustomed to," said Ellis. "Clayton is a guy that strives for excellence, whether it's March 10 or September 10. That's what makes him great."
Kershaw said he had "a few more misfires" than he did in last Thursday's six-up-six-down debut.
"Overall, I got what I needed to get done," Kershaw said after stretching out to three innings with another 14 pitches in the bullpen after being removed.
Hundley didn't reveal any secrets on how to make a living hitting off a three-time Cy Young Award winner and MVP.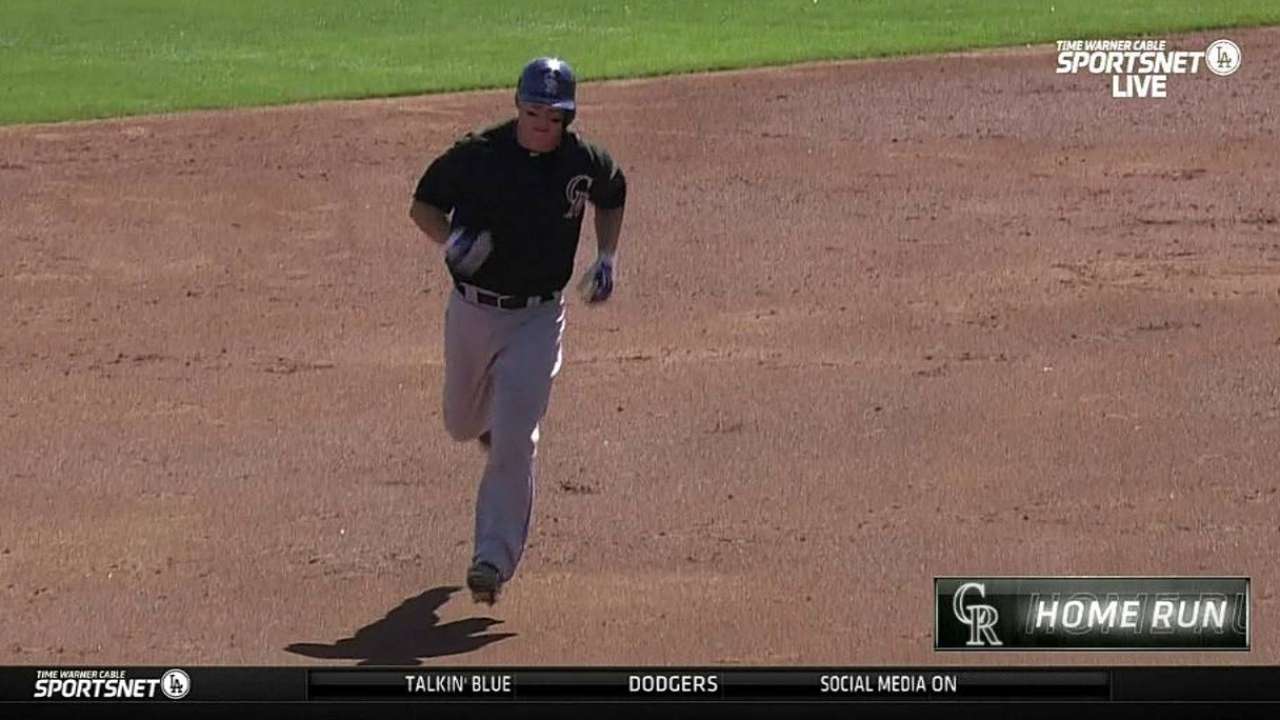 "The fact that he's one of the best, I appreciate the opportunity to face those types of guys," said Hundley, a former Padre, who has faced Kershaw more than he's faced any other pitcher. "He doesn't make a lot of mistakes, so you've got to capitalize and square it up, because it might be the only one you get all game."
Ken Gurnick is a reporter for MLB.com. This story was not subject to the approval of Major League Baseball or its clubs.