Hicks benched after losing track of outs on bases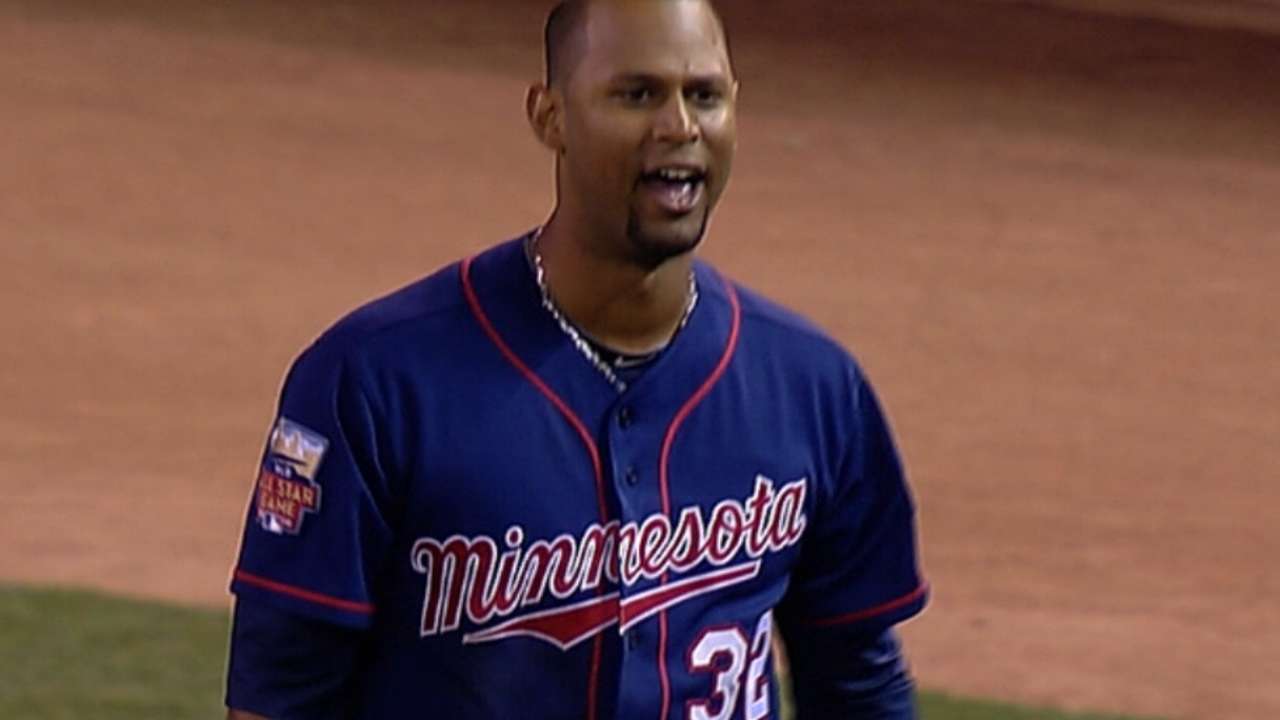 DUNEDIN, Fla. -- Twins manager Paul Molitor said he benched center fielder Aaron Hicks during Tuesday's game against the Blue Jays after Hicks lost count of how many outs there were in the third inning.
The issue came after Hicks singled with one out after James Beresford struck out looking before Eduardo Escobar popped out to the catcher for the second out.
The scoreboard still read that there was one out, which confused Hicks, who ran only halfway to second base before stopping on a fly ball to right field from Eduardo Nunez. With two outs, Hicks should've been running full-speed on the fly ball to right.
Hicks went back out to center field after the incident, but was benched the next inning in favor of top prospect Byron Buxton in the fourth.
"Obviously, we're trying to teach everybody the importance of having awareness throughout the game and being accountable and taking ownership," Molitor said. "I thought it was time to get him out of the game."
Molitor has stressed the importance of baserunning all spring, and one of the lessons he told the players was that the scoreboard isn't always correct.
"Part of our baserunning is that you can't trust the scoreboard," Molitor said. "We can't have that. We let him think about the game a little bit and hopefully he'll respond."
Molitor said he already talked to Hicks about the play after he came back from center field to end the third inning, and decided it was time for Hicks to learn from his mistake and watch the rest of the game from the bench.
"I let him know when he came off the field. I gave him the chance to ask what happened and he said he was trusting the scoreboard. So I told him to watch the rest of the game."
Hicks also had a baserunning miscue against the Pirates on Tuesday after a single, as he was picked off at first base, but it was ruled a balk. Hicks was then promptly picked off second base by Pittsburgh catcher Elias Diaz.
Rhett Bollinger is a reporter for MLB.com. Read his blog, Bollinger Beat, and follow him on Twitter @RhettBollinger. This story was not subject to the approval of Major League Baseball or its clubs.