MLB.com Columnist
Tracy Ringolsby
Felix ready to lead Mariners to promised land
Club poised to take next step, end postseason drought stretching to 2001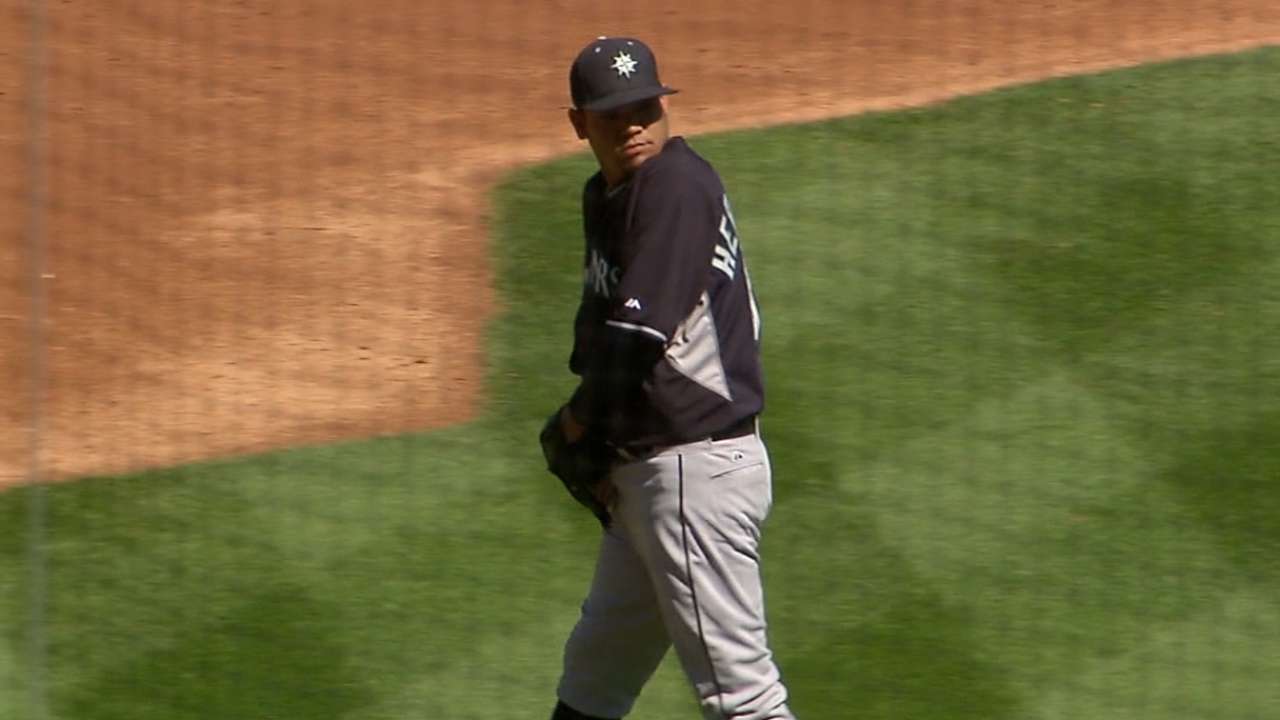 SCOTTSDALE, Ariz. -- Mariners ace Felix Hernandez is arguably the best right-handed pitcher in baseball.
He has been for the better part of his big league career.
In the last six seasons alone, he has been an All-Star five times, won the 2010 American League Cy Young Award, led the AL in ERA twice and has struck out more batters than any other pitcher in the game.
Hernandez, however, has never pitched a meaningful game in October.
"Nobody feels sorry for me," he said.
Fresh off two shutout innings against the Rockies in his spring debut at Salt River Fields on Tuesday afternoon, Hernandez flashed a smile.
"We will see if they feel sorry this year," he said.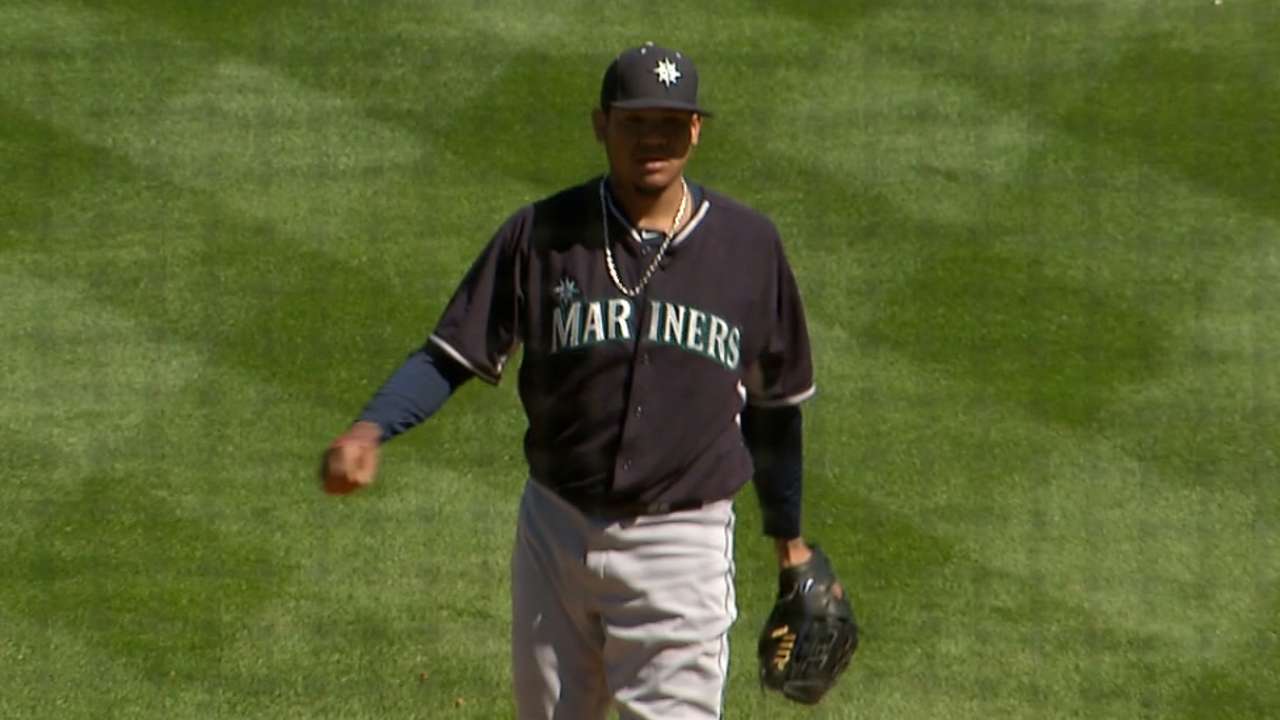 There's a feel-good feeling with the Mariners this spring, an anticipation this organization hasn't enjoyed since 2003, the last of four consecutive 90-win seasons that included postseason appearances in '00 and '01.
This year is about a transformation that began a year ago with the signing of Robinson Cano, the prized free agent on baseball's open market, and grew during the course of a season in which the Mariners were not eliminated from postseason contention until the fifth inning of the final game of the regular season.
Now the Mariners are looking to take that next step and end a postseason drought that has stretched to 13 years.
They have addressed lineup concerns about a lack of a right-handed impact bat with the signing of designated hitter Nelson Cruz.
They augmented the outfield with trades for a right-field platoon of Seth Smith and Justin Ruggiano, and signed Rickie Weeks to split time in left field with Dustin Ackley.
The Mariners even picked up lefty J.A. Happ to augment the rotation.
And they already had postseason-caliber pitching with a staff anchored by King Felix, as he is known by a Seattle fan base that had Hernandez and little else to get excited about in the last decade.
Hernandez can't think of a better situation.
He is the face of the franchise and he likes the role. Like any competitor, he wishes he could have been part of a winner in the big leagues, but never once has he even hinted at wanting out of Seattle, a product of the 1977 expansion that has never advanced to the World Series.
"I want to be with a winner, but I want it to be here," he said. "I want to be in Seattle when a World Series is played."
This year could be that year.
Things are different with the Mariners.
"Not because of expectations," said Hernandez. "They feel different because of the guys we have in the clubhouse. We have to go out and play hard and do the job, but we have a lot of fun in the clubhouse. We have a lot of chemistry."
Hernandez certainly knows about the down side. Since he debuted with the Mariners on Aug. 4, 2005, the team is a composite 446-526. Only the Astros (382) and Cubs (429) have won fewer big league games in that span.
Hernandez has been the constant, making 30 or more starts in each of his nine full seasons in the big leagues, never working fewer than 190 innings in a season, and pitching 200 or more in each of the last seven.
Every one of the starts, and all of the innings, however, have been in the regular season.
Last October, in fact, he never even watched a postseason pitch. He went on a vacation that took him to Turkey, Austria and the Czech Republic.
"The channels were not good," he said of the television opportunities to catch a glimpse of the World Series during his vacation. "They were fuzzy. I didn't watch anything."
There is no nonchalant approach toward his hopes of being part of the postseason this year. A year ago, the Mariners were very much a factor. They wound up finishing one game back of the A's for the final AL Wild Card spot.
"I am excited," he admitted. "I learned a lot last year. The excitement of [the postseason race], every game mattered. It felt great."
Hernandez, however, knows he has to keep his focus on the job he has to perform.
That's why, despite the two shutout innings of work against the Rockies -- which he called "pretty good" -- he did point out that he did give up a walk and could have been more efficient, even though he only needed 18 pitches to get through the two innings.
"I am trying to get ready and be Felix again," he said.
That, in itself, is a high level of expectation.
Felix, after all, is the King.
Ask anybody in Seattle.
Tracy Ringolsby is a national columnist for MLB.com. This story was not subject to the approval of Major League Baseball or its clubs.