Matsui named special advisor to Yanks' GM
MVP of 2009 World Series will teach hitting while traveling through farm system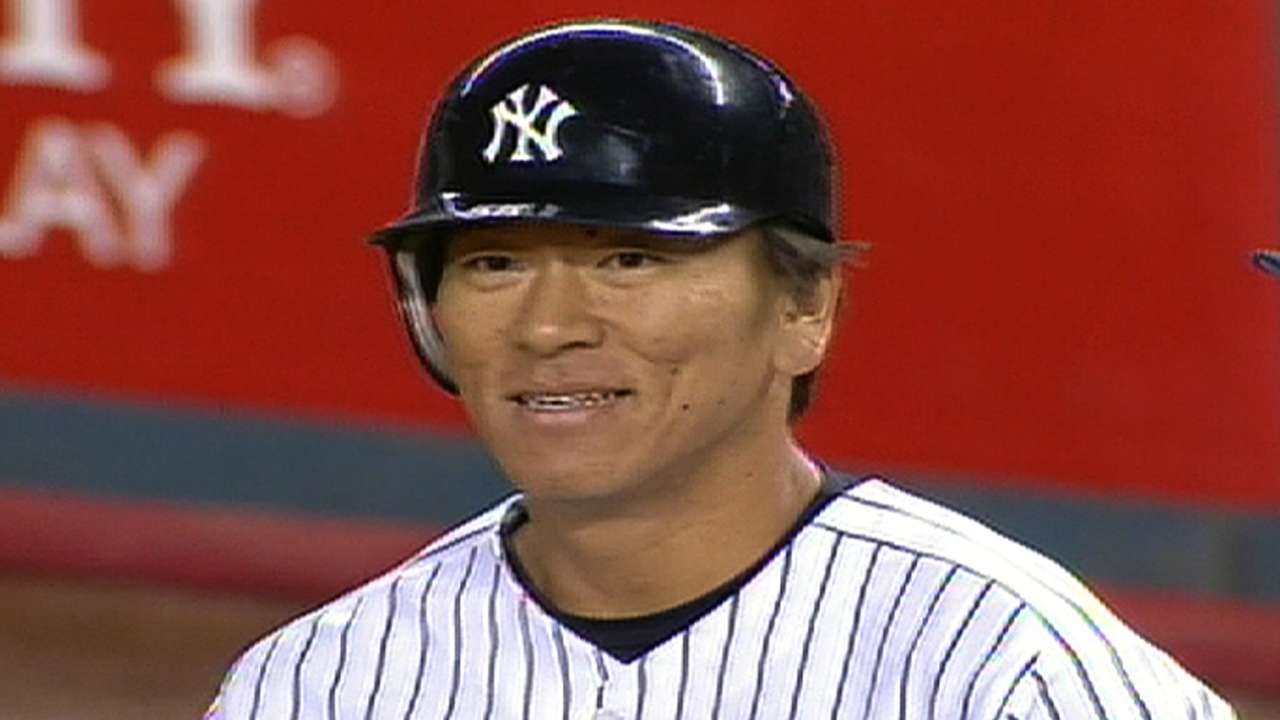 SARASOTA, Fla. -- "Godzilla" is moving into the front office.
The Yankees announced on Tuesday that Hideki Matsui has been named as a special advisor to general manager Brian Cashman, marking the former slugger's first full-time role with team brass.
Matsui is expected to work closely with Cashman and player development vice president Gary Denbo, and he will spend the majority of the 2015 season traveling throughout the Minor League system, focusing on aspects of hitting with managers, batting coaches and players.
The Yankees have scheduled a news conference for Wednesday morning at George M. Steinbrenner Field to formally introduce Matsui, 40, who has been in camp with the club as a guest instructor.
Yankees manager Joe Girardi said that Matsui "always did it the right way" during his career, adding that the former slugger can be a positive influence on younger players.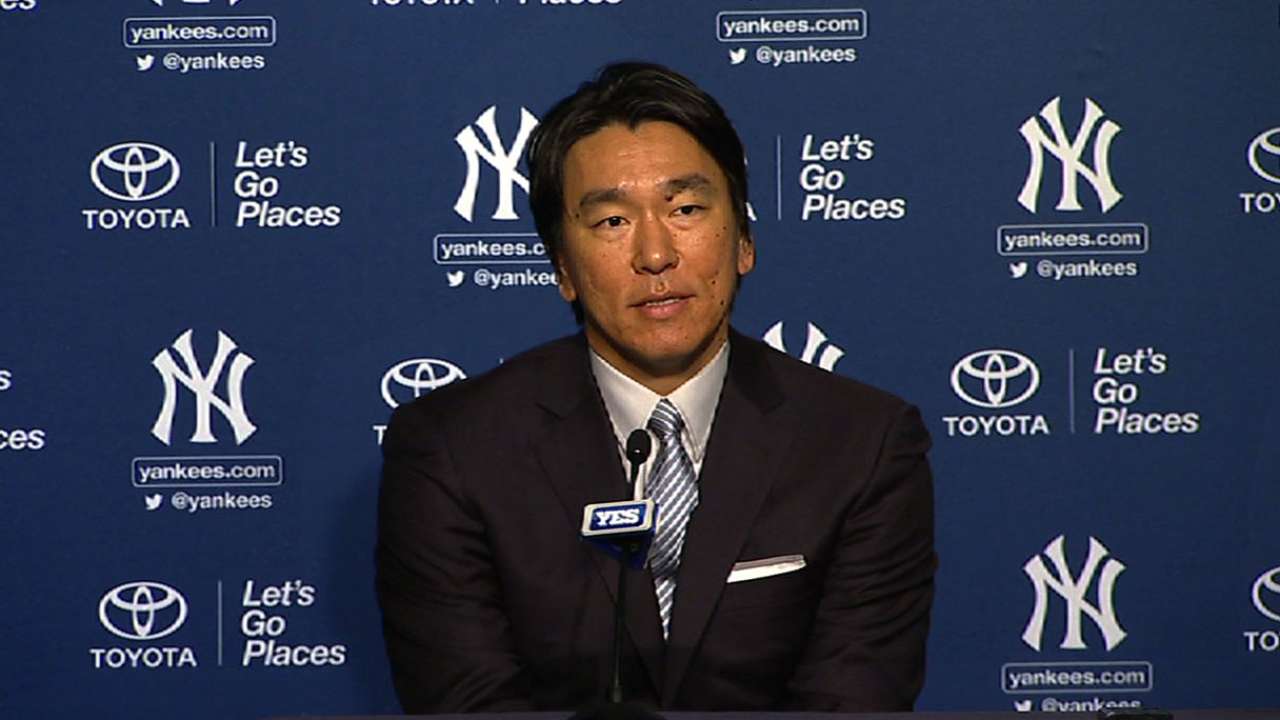 "You think about what he had to go through on a daily basis to play -- the knees that he had -- and he still always found a way to get it done," Girardi said. "He really knew how to hit, really knew how to play the game. He was a guy that you wanted up with runners in scoring position. Lefties didn't bother him. I think he can add a lot to our organization."
After starring in Japan with the Yomiuri Giants, Matsui played seven seasons with the Yankees from 2003-09, posting a .292 batting average with 140 homers, 597 RBIs and a .370 on-base percentage in 916 games. He played in two World Series, winning a championship in 2009, when he was named World Series MVP.
Matsui also played in the big leagues with the Angels (2010), Athletics ('11) and Rays ('12).
"I knew obviously there were a lot of opportunities for him to do whatever he wants to do," Girardi said. "I didn't know if he would stay here, if he would go back to Japan, manage over there or do something like that. But I'm glad we've still got him."
Bryan Hoch is a reporter for MLB.com. Follow him on Twitter @bryanhoch and read his MLBlog, Bombers Beat. This story was not subject to the approval of Major League Baseball or its clubs.