Abreu comfortable on field, not yet with fame
White Sox slugger adjusting to increased attention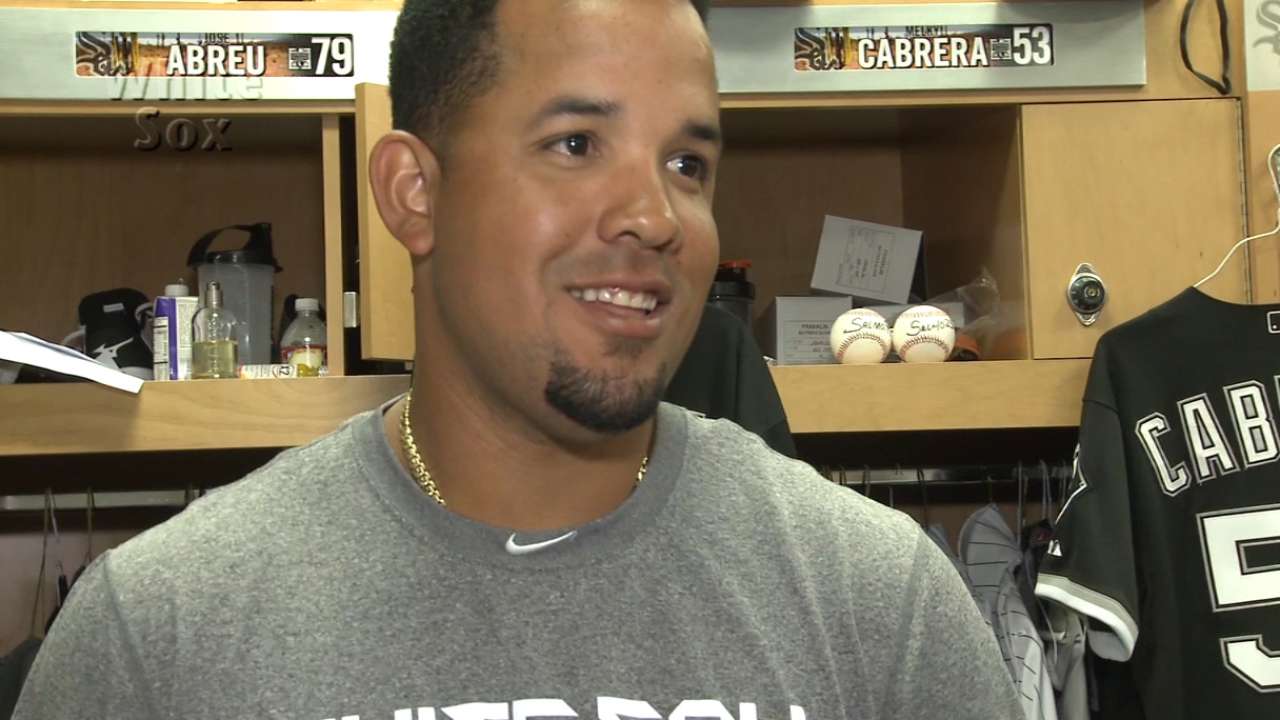 SURPRISE, Ariz. -- There is a Target located not too far away from Camelback Ranch that features a large number of Arizona sports-related items. The only shirts attached to baseball players who do their work outside the local area at this particular store are represented by Jose Abreu and Yasiel Puig.
Yes, both teams spend Spring Training in Glendale. Both men also are prominent talents within the ranks of Major League Baseball. Such are some of the offshoots of fame.
"Sometimes it's hard because I don't consider myself a famous person, but that is something I can handle," said Abreu, through interpreter and White Sox Spanish language broadcaster Billy Russo. "I just have to adjust to it. But it's good. I'm enjoying it a little bit."
Abreu's locker sits in the same spot of the home clubhouse as it did last Spring Training, but a great deal has changed for the top White Sox offensive player. He's the reigning American League Rookie of the Year and a preseason possibility as AL Most Valuable Player.
Of greater importance is that Abreu has no ankle issues, which started for him last Spring Training, and he has a better understanding of how to balance his tireless work ethic against a long season. There's also the matter of getting to know his new locker mates in Melky Cabrera and Emilio Bonifacio, who Abreu adds are always messing with him.
"But it's good," Abreu said. "They are incredible. They are two great kids. It's good to be around them, but sometimes it's crazy stuff. They do too many jokes, but that's good."
When asked if he ever fights back with his new teammates, Abreu flashed a smile and pointed out that he has to defend himself.
Entering Tuesday's game in Surprise, Abreu was hitting .364 with three RBIs. He singled home a run in the first off of Kansas City's Jeremy Guthrie, but he really isn't worried about Cactus League statistics. For Abreu, it's about using that greater comfort level to get ready for the season.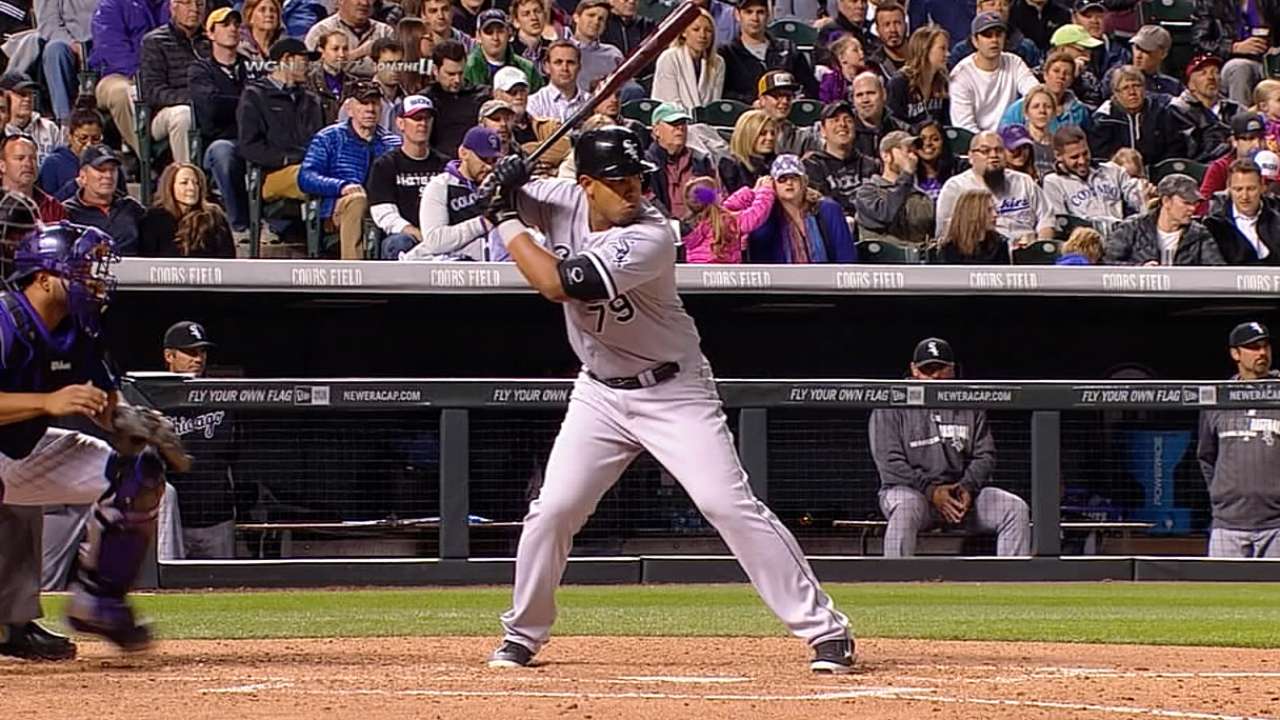 Of course, a White Sox team in the playoffs only will increase Abreu's fame. But the big man is OK with that scenario.
"I always want to do the best. It doesn't matter if it's Spring Training or the regular season," Abreu said. "But right now I'm just focusing on being prepared and getting ready for Opening Day.
"I'm feeling very good. I have one more year of experience. I know the guys. I know the coaches. I know the routine that we have to follow, and that's easy. It's much easier than last year."
Scott Merkin is a reporter for MLB.com. Read his blog, Merk's Works, and follow him on Twitter @scottmerkin. This story was not subject to the approval of Major League Baseball or its clubs.