Comparisons are nice, but Seager inspired by big brother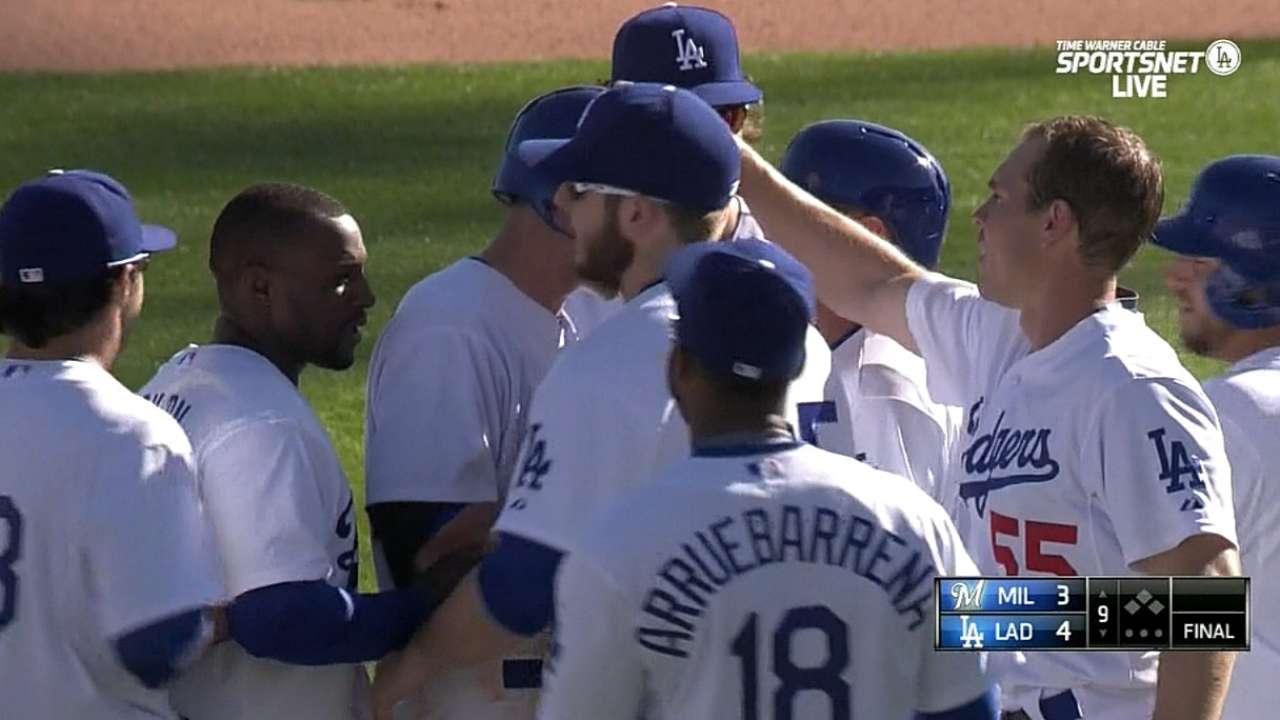 GLENDALE, Ariz. -- Talent comparisons are a natural part of baseball, but being compared with Cal Ripken and John Olerud is not normal.
So when manager Don Mattingly did just that to 20-year-old shortstop prospect Corey Seager on Monday, Seager's phone must have blown up, right?
"Actually, I didn't hear about it until this morning," Seager said on Tuesday. "It's awesome to hear, coming from him, but I still have to go out and play and compete and put in the work."
Clayton Kershaw has been an obvious comparison with Sandy Koufax, Yasiel Puig has been compared with Bo Jackson, Julio Urias with Fernando Valenzuela.
Mattingly prefaced his comparison by saying that he didn't want to put a hex on Seager, who is being groomed to be the shortstop of the future. But Mattingly said Seager's left-handed swing was like Olerud's and that his 6-foot-4, 215-pound body was like that of Ripken, considering the position.
Seager has heard the comparison with Ripken because of his body type, but he hasn't tried to copy the Hall of Famer.
Seager's role model has been brother Kyle, the third baseman of the Mariners.
"Even though we have a different body type, he was always my idol growing up," said Corey. "He was far enough ahead of me that I've always looked up to him. That was always the guy."
Ken Gurnick is a reporter for MLB.com. This story was not subject to the approval of Major League Baseball or its clubs.