K-Rod nearer to reporting to Brewers camp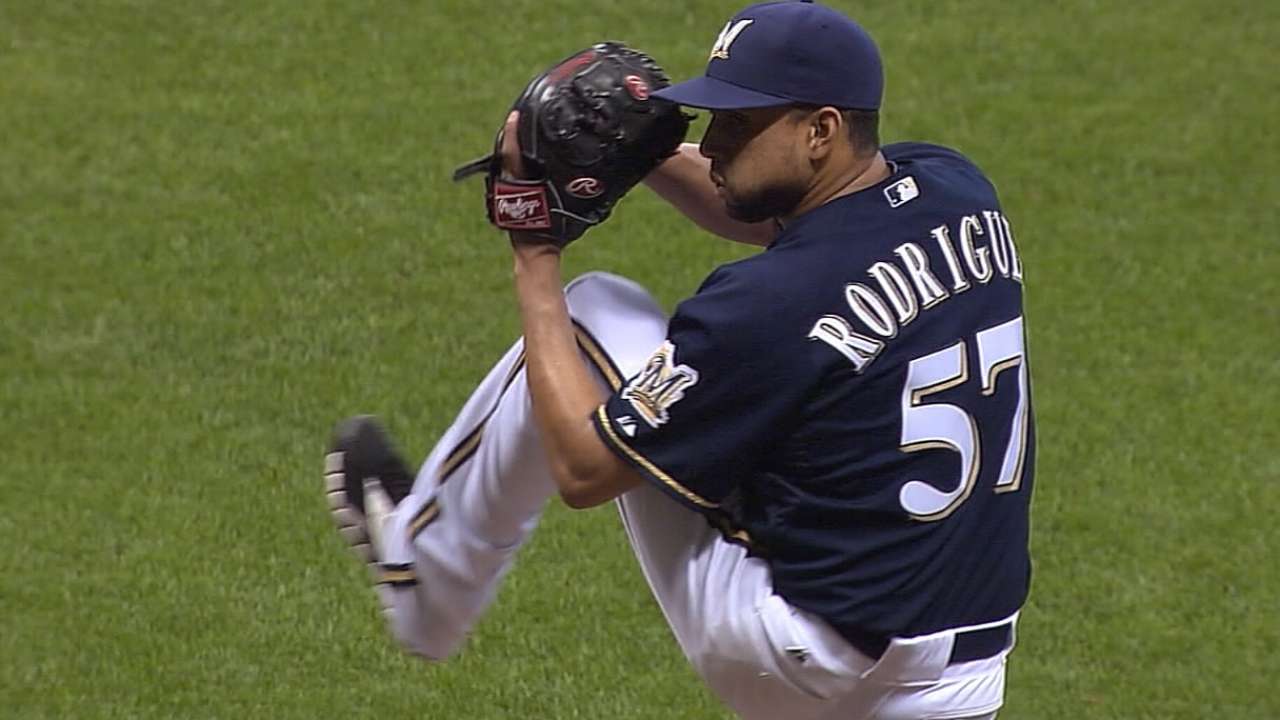 PHOENIX -- His work visa approved, reliever Francisco Rodriguez was one step closer to arriving in Brewers camp as of Tuesday.
Rodriguez, who signed a $13 million, two-year contract on Feb. 26, hoped to pick up his visa from the U.S. consulate in Venezuela on Tuesday or Wednesday, according to Brewers assistant GM Gord Ash. Rodriguez then would travel to Phoenix to join the team. Since he's expected to arrive more than three weeks ahead of Opening Day, the Brewers believe the veteran right-hander will have ample time to prepare to open the season in the closer's role.
Once he arrives, pitching coach Rick Kranitz will meet with Rodriguez to set a pitching schedule. Rodriguez has been throwing at his home in Venezuela while waiting to clear the various logistical hurdles that came with his new contract.
"I'm not concerned about it, knowing him," Brewers manager Ron Roenicke said. "He gets ready quick. He's never had the full Spring Training. He's done this for so long, he knows what he needs."
Adam McCalvy is a reporter for MLB.com. Read his blog, Brew Beat, and follow him on Twitter at @AdamMcCalvy. This story was not subject to the approval of Major League Baseball or its clubs.