Gordon, Infante rattle the cage in BP session
Left fielder rehabbing right wrist; second baseman to DH on Wednesday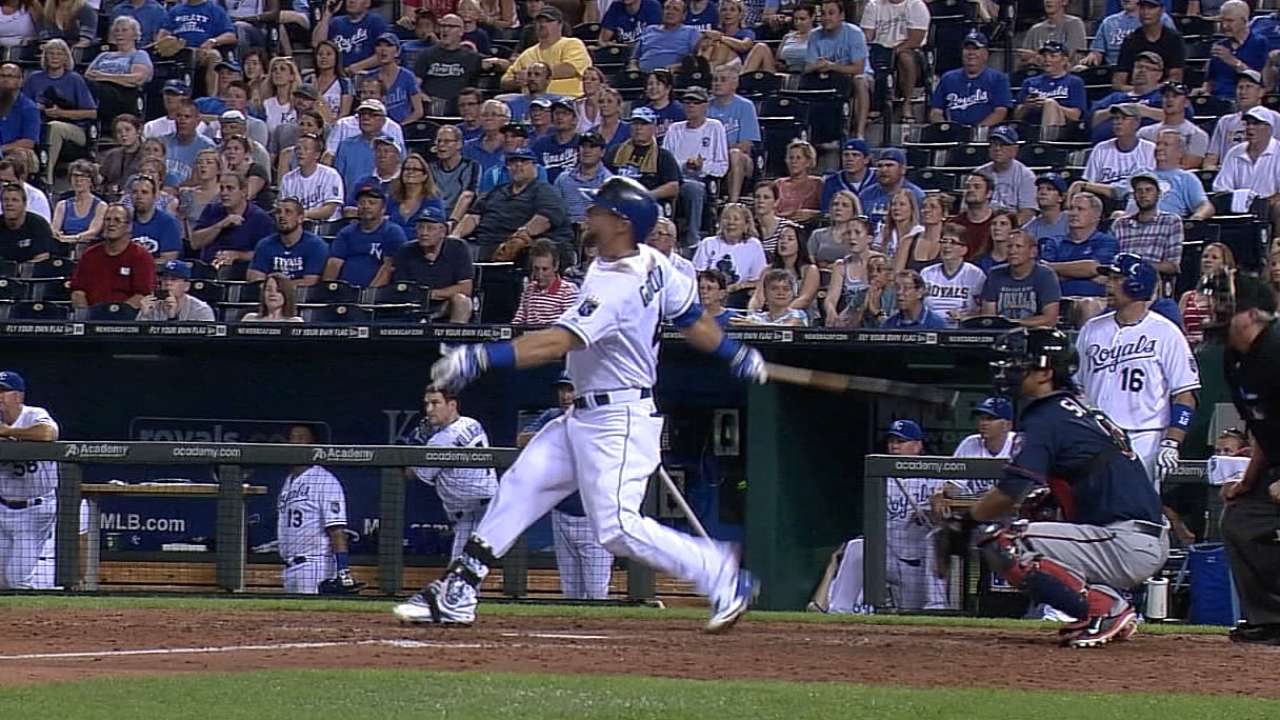 SURPRISE, Ariz. -- Two veterans the Royals are counting on -- left fielder Alex Gordon and second baseman Omar Infante -- took rounds in the batting cage Tuesday with no apparent setbacks from their respective injuries.
For Gordon, it was his first BP session on the field this spring since recovering from right wrist surgery in December.
Gordon took four rounds and began scorching liners all over the park by his third round, so much so that after one particular bullet into the corner, teammate Jarrod Dyson screeched, "You're gonna kill somebody!"
Gordon, of course, was little bit more reserved in his assessment of his day.
"It felt OK," Gordon said. "It felt like the first round of BP on the field. It was rusty.
"We'll see how [the wrist] responds tonight. But I can't see how it wouldn't respond in a good way."
Gordon said he expects the same routine of BP on the field over the next few days. He isn't sure when he'll make his Cactus League debut.
"I've stopped looking ahead," he said. "The trainers have it planned out. [The wrist] is not 100 percent yet. It's close."
Infante also looked like his old self during BP.
"Probably about 80 percent," Infante said. "But it felt good."
Infante, who had a cortisone shot for his troublesome right elbow on Saturday, likely will DH on Wednesday in a split-squad game against the Reds in Goodyear, Ariz. He hopes to begin throwing again by Saturday.
Jeffrey Flanagan is a reporter for MLB.com. Follow him on Twitter at @jflanagankc. This story was not subject to the approval of Major League Baseball or its clubs.