Astros looking to stay 'active' on basepaths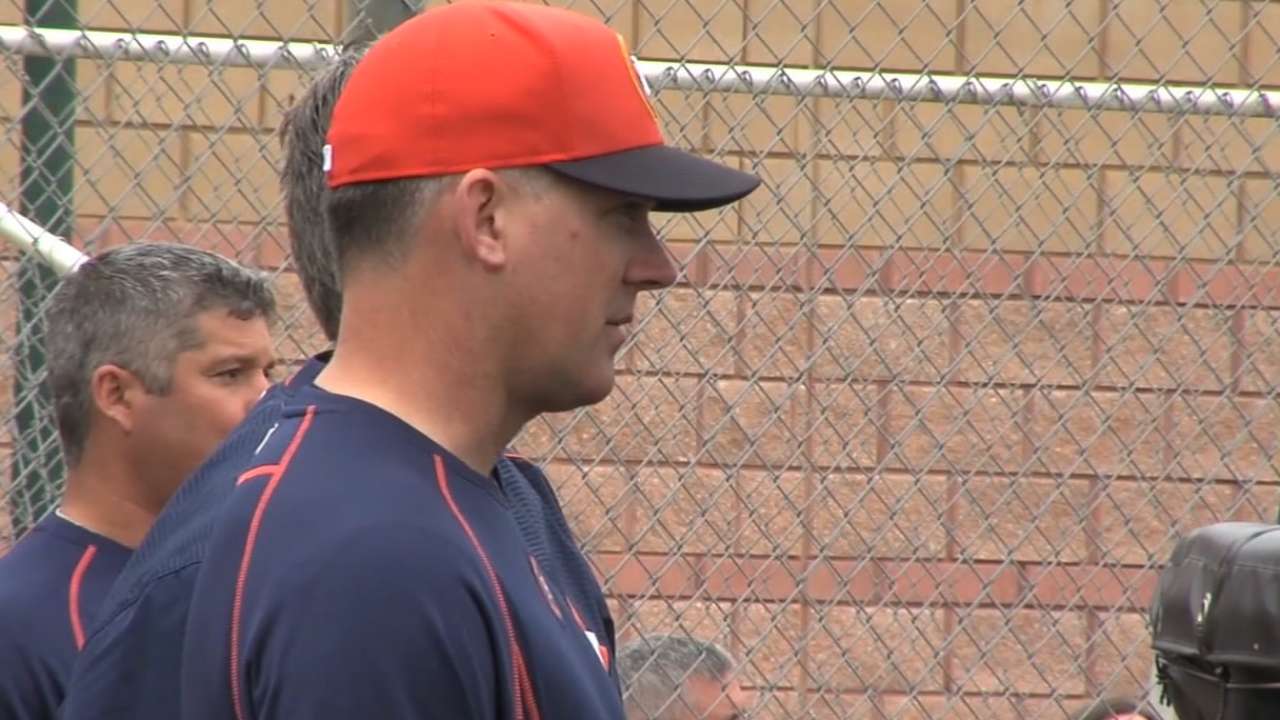 KISSIMMEE, Fla. -- Astros manager A.J. Hinch wants his team to take advantage of opportunities to take extra bases this season, saying "active" would be a better word to describe his baserunning philosophy than "aggressive."
"But taking extra bases on the offense is very key, whether that's stolen bases or going first to third on balls in the dirt or starting runners 3-1, 3-2," he said. "I'd like to have an active team."
Last year, the Astros were tied for third in the Major Leagues with 122 steals, but nearly half of those were by All-Star second baseman Jose Altuve (56). Jonathan Villar, a part-time player, had 17 steals, and often-injured Dexter Fowler had 11.
Outfielder George Springer, who stole 45 bases in the Minors in 2013, played 78 games and swiped only five bases. He missed the final three months of the season with a left quadriceps injury that might have slowed him down on the bases. None of the players the Astros added in the winter -- Colby Rasmus, Jed Lowrie, Luis Valbuena or Evan Gattis -- have much speed.
But Hinch said the Astros' tempo on the bases is very player specific.
"We have some guys that can run," he said. "I've encouraged them to run this camp and test themselves a little bit. … You certainly don't come in and say you're not going to run, and then you have a guy like Jose Altuve, who's a terrific basestealer. On the flip side of it, I think we have some athleticism, even some of the big guys to where we can put some pressure and get the defense moving around a little bit."
Altuve slowed down as the season progressed, stealing nine bases in April, 11 in May, 17 in June and only 19 in the final three months of the season. Hinch isn't about to ask him to slow down, but there are other considerations to protect the body.
"I think the game situation, the time to do it, how we slide, you want the physical toll not to be taken out on your players," Hinch said. "These players prepare to do all these things, but you have to adjust along the way. If he's not feeling well, I don't want to put him in a position to get hurt. I don't want to artificially stifle what they can do on the field to help us."
Brian McTaggart is a reporter for MLB.com and writes an MLBlog, Tag's Lines. Follow @brianmctaggart on Twitter. This story was not subject to the approval of Major League Baseball or its clubs.