Winker values opportunity to learn from Votto, Bruce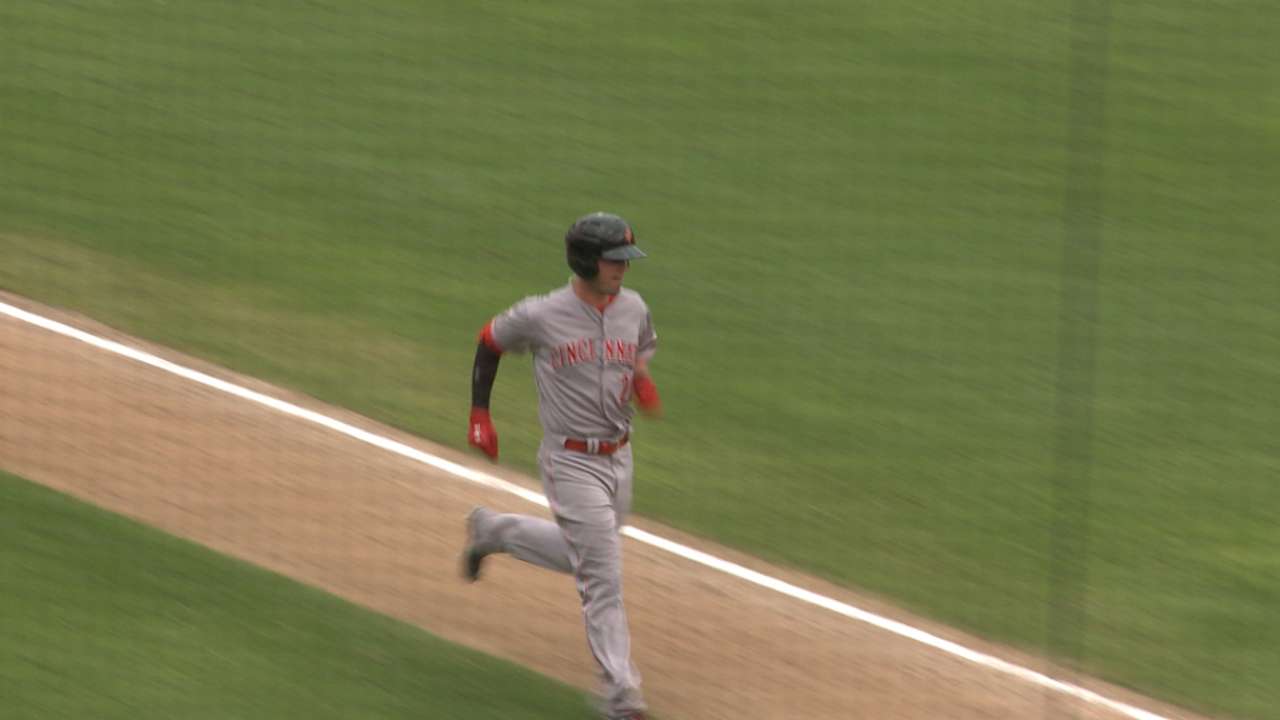 GOODYEAR, Ariz. -- Reds outfield prospect Jesse Winker had just wrapped up his batting-practice session Monday morning and was putting his bat in a bag and packing up his stuff. Veteran first baseman Joey Votto made a point to walk up to the 21-year-old and offer him a fist bump of encouragement.
Winker and Votto then spent some time talking privately before moving on.
"For him to sit down and talk hitting with me for 10 minutes, it was an honor to have that," Winker said early Tuesday morning. "We were discussing [earlier] something we were going to do in BP. I guess I did it right. It was a fun time, and just getting to learn from him was really cool yesterday. It was a very good learning experience for me."
Winker is ranked as the No. 2 prospect in the Reds' system by MLB.com and the No. 26 prospect in all of baseball.
The time with Votto proved to be a nice sendoff, as Winker was among the first wave of cuts later Tuesday morning. He was 2-for-7 with two RBIs in four games during his first big league camp.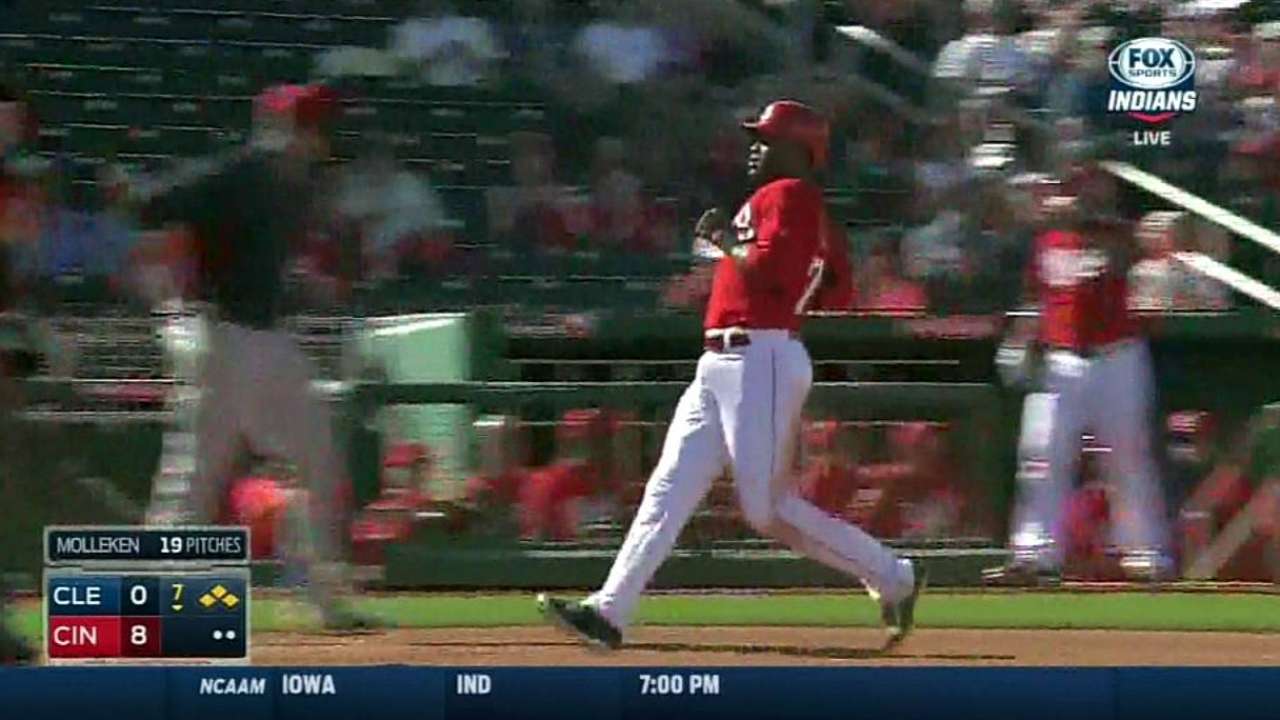 Winker reached Double-A Pensacola last season and played in the Arizona Fall League. With a good season in 2015, it's conceivable he could be in the Major Leagues before season's end.
Winker also noted that right fielder Jay Bruce had been a good mentor this spring.
"Joey and Jay both have taught me the ropes -- about offensive things, defensive things -- it's been really cool," Winker said before the cuts were made. "They're kind of showing me what it's like to be a professional, and those guys, in my eyes, are true professionals. I try to follow their way. They are two great guys to learn from."
Mark Sheldon is a reporter for MLB.com. Read his blog, Mark My Word, and follow him on Twitter @m_sheldon. This story was not subject to the approval of Major League Baseball or its clubs.