Fielder's swing locked in early in spring
First baseman using all fields as he looks for the perfect swing path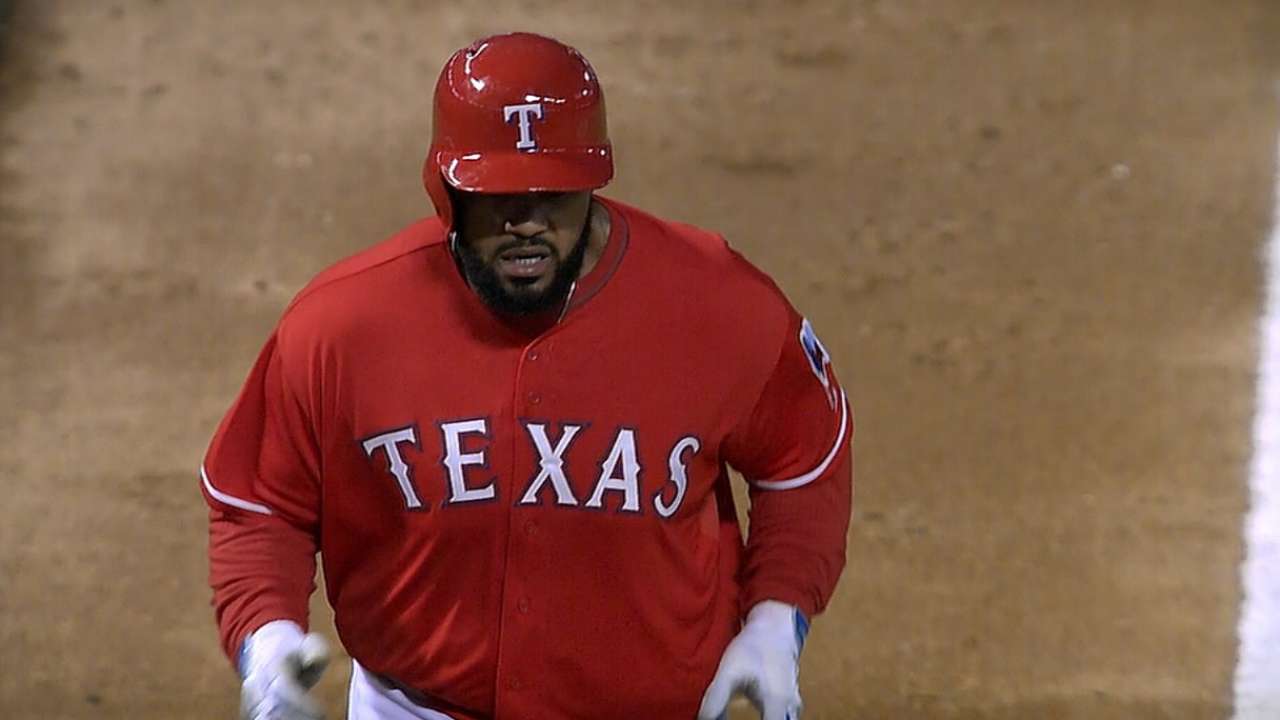 SURPRISE, Ariz. -- Prince Fielder isn't the type of hitter who puts any extra emphasis on trying to drive the ball to the opposite field. But when he's doing so -- and, boy is he doing so right now -- it means his swing is right where he wants it to be.
Fielder has three hits in his last four at-bats. Those hits: A monster home run to right-center field on Sunday against Cleveland, a sharp single to left on Wednesday against the A's and a rocket up the middle that hit Oakland pitcher Jesse Chavez later in that same game.
"I'm not a guy who can say I'm actually trying to go the other way or pull it," Fielder said. "I'm just working on my swing, and when my swing is right, it allows the ball to go wherever it's pitched, without me thinking of it."
Fielder reiterated that results don't matter at this point in Spring Training. It's nice that the box scores have been kind to him over the past couple of days, but it's far more important that his "swing path feels right" at the plate.
What does new Rangers skipper Jeff Banister see within Fielder's display of pop to all fields?
"Prince is enjoying swinging the bat, that's what that's a sign of," Banister said. "Whether he's hitting the ball to left field, center field or right field, he's working on finding the barrel."
No one is mistaking Fielder for an opposite-field hitter. One glance at his 2014 spray chart shows a majority of his ground balls hit into the would-be shift. (His fly balls tend to be relatively evenly dispersed). But when Fielder says he feels most comfortable is when he's spreading the ball all over the field, instead of turning over the outside pitch.
Fielder, who had mid-May neck surgery last year and missed the remainder of the season, is as eager as anyone to get the 2015 campaign underway. With a healthier clubhouse -- Yu Darvish excluded -- Fielder senses a more light-hearted vibe under Banister.
"Last year was tough times, not only for the team, but for a lot of individuals," Fielder said. "A lot of guys got hurt, and that's unfortunate. This year I think everybody realizes the worst that can happen to us has already happened."
AJ Cassavell is a reporter for MLB.com. Follow him on Twitter @ajcassavell. This story was not subject to the approval of Major League Baseball or its clubs.