Yost savors spring wins, but doesn't sweat them
Collins to meet with specialist; Hochevar to debut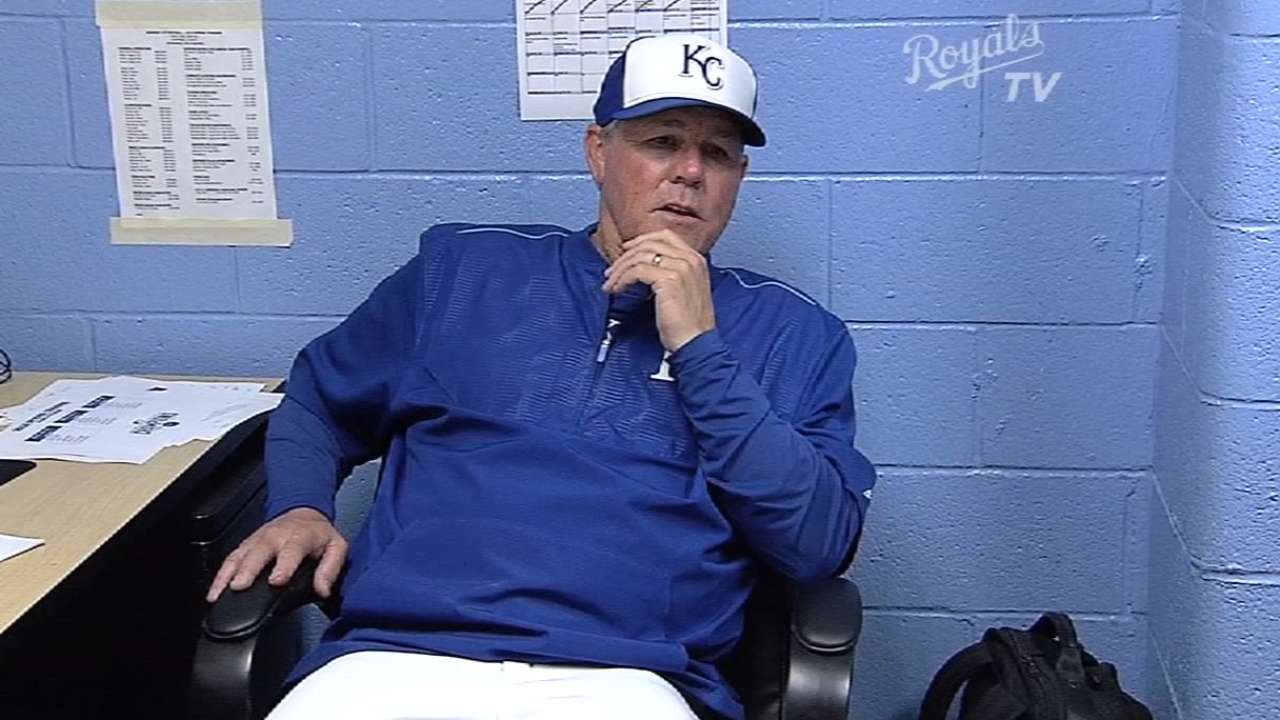 SURPRISE, Ariz. -- Before the Royals took the field against the White Sox on Tuesday, the Royals, at 6-0, were the last remaining unbeaten team in Spring Training.
Whoopee, right?
"You want to win," manager Ned Yost said. "I'd be lying if I said we don't want to win. But we're not matching up in the eighth or ninth inning to win games.
"You play to win. You just don't go about it the same way."
Yost said that winning in Spring Training simply comes down to contests between the two teams' primary players, and then also between the two teams' prospects.
"What we've got is our primary guys are pretty good and our secondary guys are really good, too," Yost said. "But it does give you an idea about your youth.
"Bobby [Cox] used to always say if you can play .500 in spring, that's good. I don't pay attention, but I know we're 6-0. I did look yesterday to see if we were the only unbeaten team.
"In the small picture, it matters. In the big picture, it doesn't. It's funner to win."
The Royals didn't have as much fun during Tuesday's 6-2 loss.
Also noteworthy:
• Left-hander Tim Collins, whose MRI last week revealed damage to the ligament in his elbow, will have a second opinion Wednesday with Dr. James Andrews in Florida.
• Right-hander Luke Hochevar will make his Cactus League debut on Thursday.
• Right-hander Chris Young, a lock for the bullpen, threw his first batting practice session Tuesday.
Jeffrey Flanagan is a reporter for MLB.com. Follow him on Twitter at @jflanagankc. This story was not subject to the approval of Major League Baseball or its clubs.