Crisp gets good news after MRI on strained triceps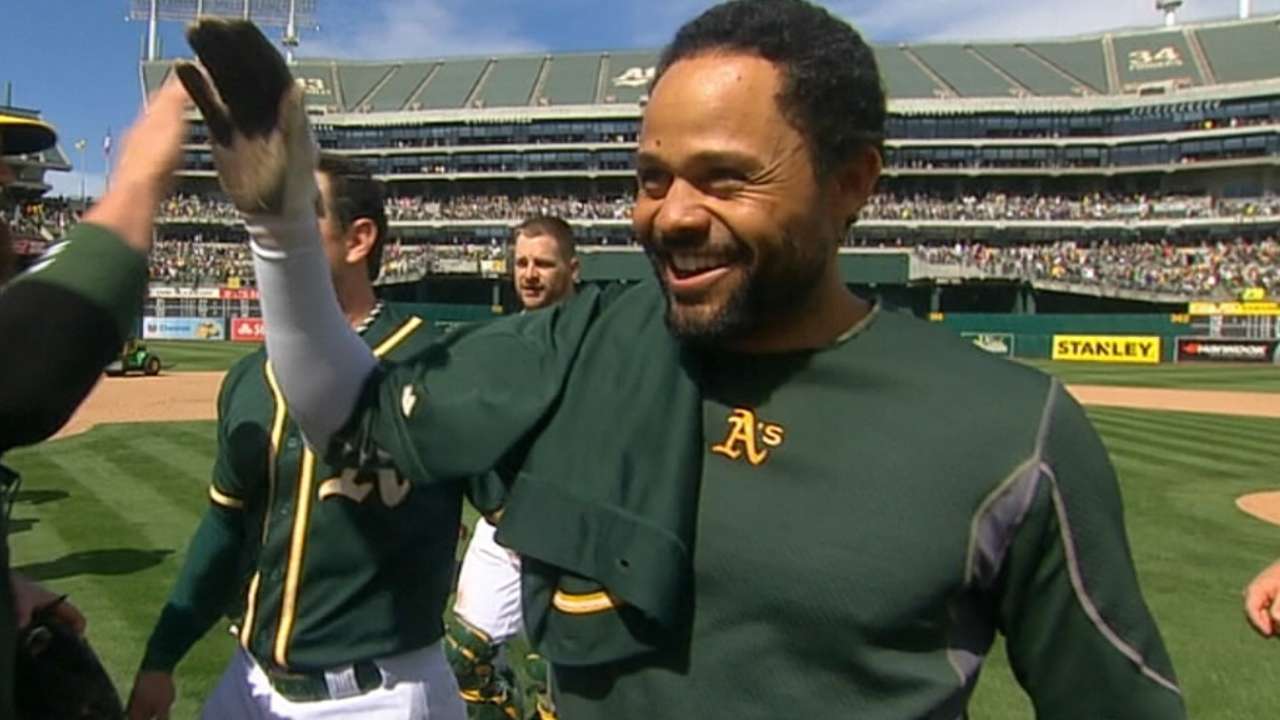 MESA, Ariz. -- After X-rays returned inconclusive, an MRI exam on A's outfielder Coco Crisp's right lower triceps revealed no structural damage on Tuesday, the team said.
It's relieving news for an A's team that already knows it will be without Josh Reddick for several weeks and possibly Opening Day because of a right oblique strain.
"I was holding my breath," said manager Bob Melvin. "You never know with these things. And when we had to take him to get an MRI … shoot, after Reddick's injury I thought it'd be two or three days, not two or three weeks. You kind of hold your breath."
Crisp, shifting from center field to left this spring, came out of Sunday's game complaining of elbow soreness. He's expected to be held out of games for another few days, at the very least.
• Right-hander Jarrod Parker, on the comeback trail from Tommy John surgery, threw a 45-pitch bullpen session without any issues Tuesday and is expected to take a big step forward Friday, facing live batters for the first time since the procedure.
A.J. Griffin, who also underwent Tommy John surgery last spring, is slightly behind Parker, but both are targeted for a June return.
Jane Lee is a reporter for MLB.com. This story was not subject to the approval of Major League Baseball or its clubs.