Pair of K's for Kershaw; Dodgers tie Rox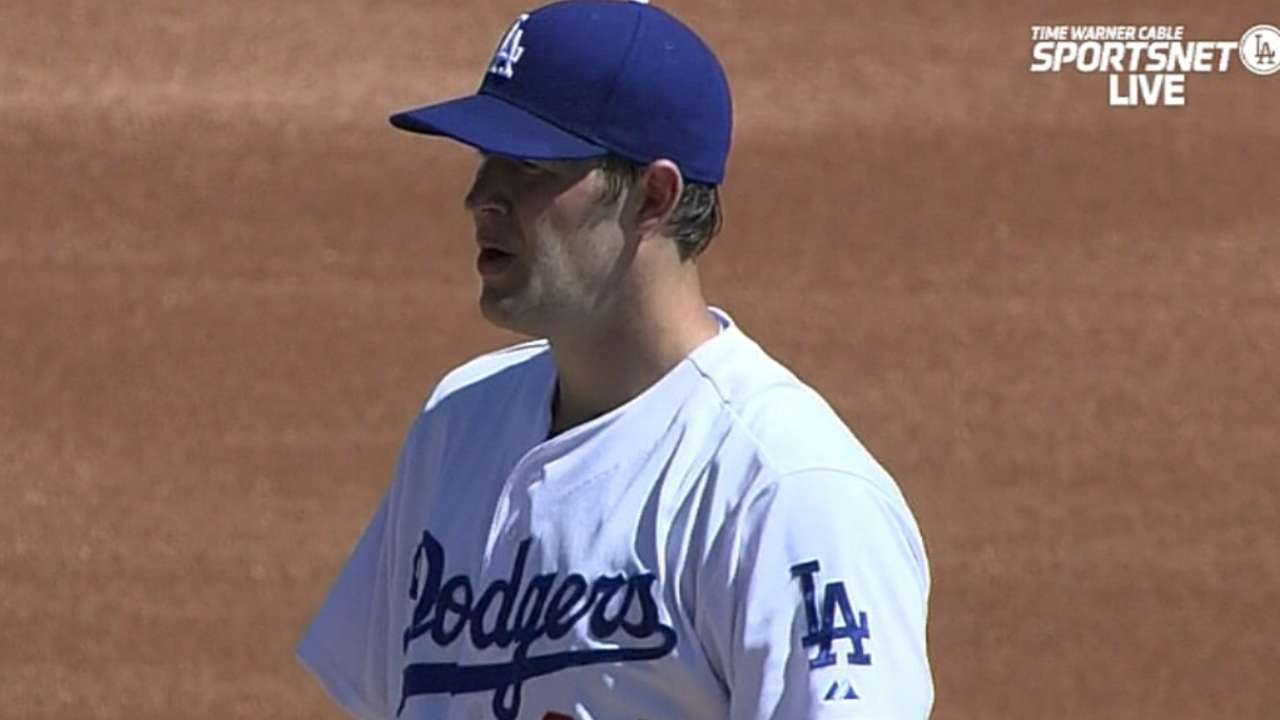 GLENDALE, Ariz. -- Dodgers ace Clayton Kershaw allowed one run in three innings, a solo home run to left field by Nick Hundley leading off the third. Kershaw struck out two and had one walk over a three-inning start in a game that ended in a 2-2 tie.
"Kersh was good, sharp," said Dodgers manager Don Mattingly. "Hundley hit a pretty good pitch."
"It was a curveball," said Hundley, who has a .310 lifetime average against Kershaw. "He doesn't make a lot of mistakes, and when you get one, you have to capitalize on it, because that might be the only one you get the whole game."
The Rockies scored again in the fourth against reliever Dustin McGowan on a double by Kyle Parker, a hit-by-pitch of Jeremy Barfield, a wild pitch and an RBI single by Ryan Casteel.
Colorado starter Eddie Butler held the Dodgers hitless and scoreless for his three innings, the only blemish a walk to rookie shortstop Corey Seager. Butler struck out three.
Said Colorado skipper Walt Weiss: "I'm very happy with Butler. He's a talented kid. He's in a good place now. He got some mechanical things last year ironed out, and the ball is coming out of his hand."
The Dodgers got on the board in the fourth inning off Jhoulys Chacin on a single by Justin Turner, a walk to Adrian Gonzalez and an infield single by Andre Ethier off the glove of first baseman Matt McBride. Scott Schebler's solo homer in the eighth tied the score.
Up next: Zack Greinke, behind schedule after receiving a precautionary elbow injection at the start of camp, makes his first start of the spring on Wednesday against the Cubs at Mesa. Manager Don Mattingly will shuffle the outfield behind him -- Yasiel Puig will start in center field, Joc Pederson in left and Chris Heisey in right.
Ken Gurnick is a reporter for MLB.com. This story was not subject to the approval of Major League Baseball or its clubs.