Peralta OK after bullpen session, eyes Friday for spring debut
Recovering from shoulder stiffness, reliever feels fine after throwing 23 pitches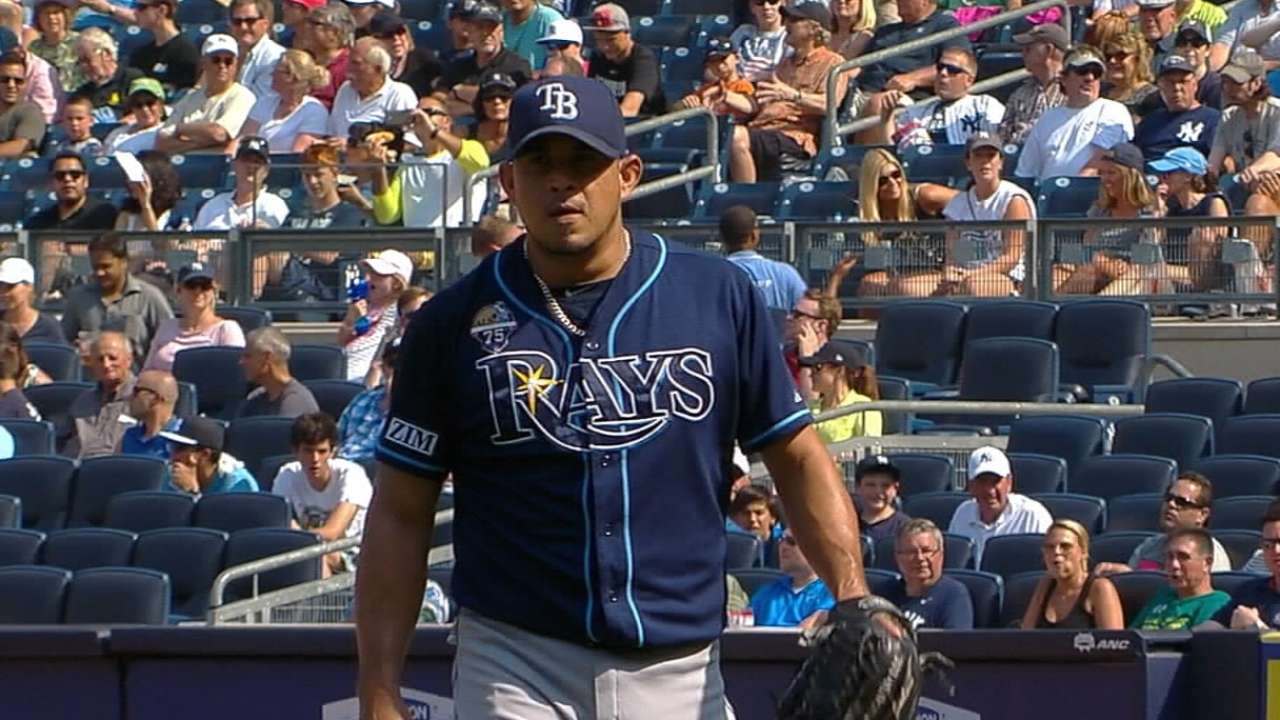 GLENDALE, Ariz. -- The Dodgers got good news Tuesday from reliever Joel Peralta, who said he felt fine after a 23-pitch bullpen session and hopes to pitch in his first Spring Training game by Friday.
Peralta had been set back by shoulder stiffness since January after skipping winter ball for the first time in years so he would be healthy for his first Dodgers Spring Training. Instead, the discomfort set him back nearly two weeks.
But he said a rehab regimen established by Dodgers trainers has helped rebuild arm strength so that he's almost where he normally would be at the start of a Spring Training.
"It's not all there yet, but I believe it will come with pitching in games," said Peralta, a key acquisition in new management's plan to rebuild the Dodgers' bullpen.
Peralta was acquired from Tampa Bay to help bridge the game to closer Kenley Jansen, whose mid-February surgery for a growth in his left foot had the club scrambling for the late innings.
Facing three Minor Leaguers, Peralta used all of his pitches and felt good enough to quick-pitch prospect Alex Verdugo.
Ken Gurnick is a reporter for MLB.com. This story was not subject to the approval of Major League Baseball or its clubs.