De La Rosa delaying debut due to groin tightness
Tulowitzki feels good after first spring game; Rockies being cautious with Blackmon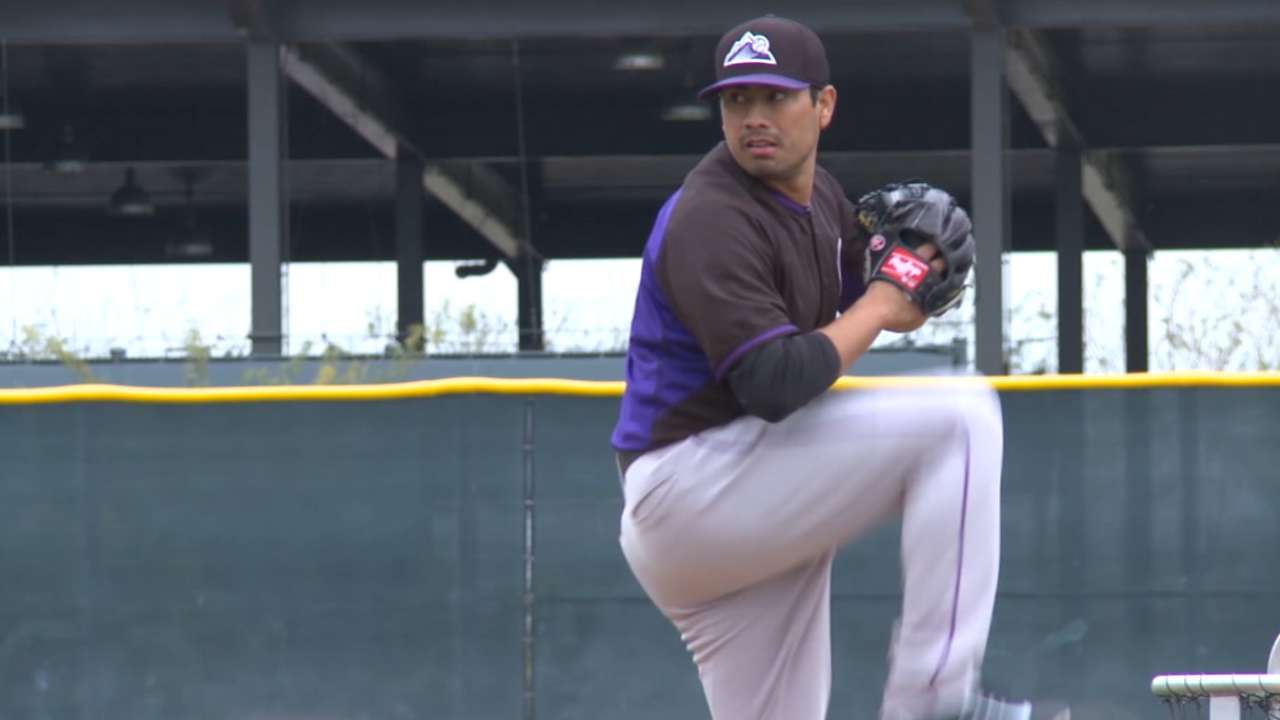 SCOTTSDALE, Ariz. -- Because of some lingering tightness in his left groin, Rockies left-hander Jorge De La Rosa will skip his scheduled start on Thursday.
The southpaw, who was scratched from making his first start Saturday, is still waiting to make his Cactus League debut. The other top seven starting pitchers listed on the Rockies' depth chart have all seen game action.
"We feel like we still have enough time to get him back on track, to build him up," manager Walt Weiss said. "He actually came into camp pretty built up, relatively speaking."
Weiss said that De La Rosa is "still active," and he's expected to throw a side session on Wednesday.
De La Rosa, who went 14-11 with a 4.10 ERA last year and has won 30 games over the last two seasons for the Rockies, is Colorado's presumed No. 1 starter, but Weiss still has not decided who will start Opening Day (April 6 in Milwaukee) or the home opener (April 10 against the Cubs).
"We get to a point in time down here where we'll have to line things up the last couple weeks, so we'll have to have that in place by then," Weiss said. "But, no, we haven't made a final decision on that yet."
Worth noting
• Troy Tulowitzki came out of his Cactus League debut Monday feeling "really good," Weiss said, but the skipper still held his shortstop out of Tuesday's games.
"I just made a decision to hold him off," Weiss said Tuesday. "There's a good chance he'll be back in there tomorrow."
Tulowitzki, who had surgery to repair a torn left hip labrum last August, struck out in the first inning of Monday's 2-2 tie with the Reds and popped to the catcher in the third.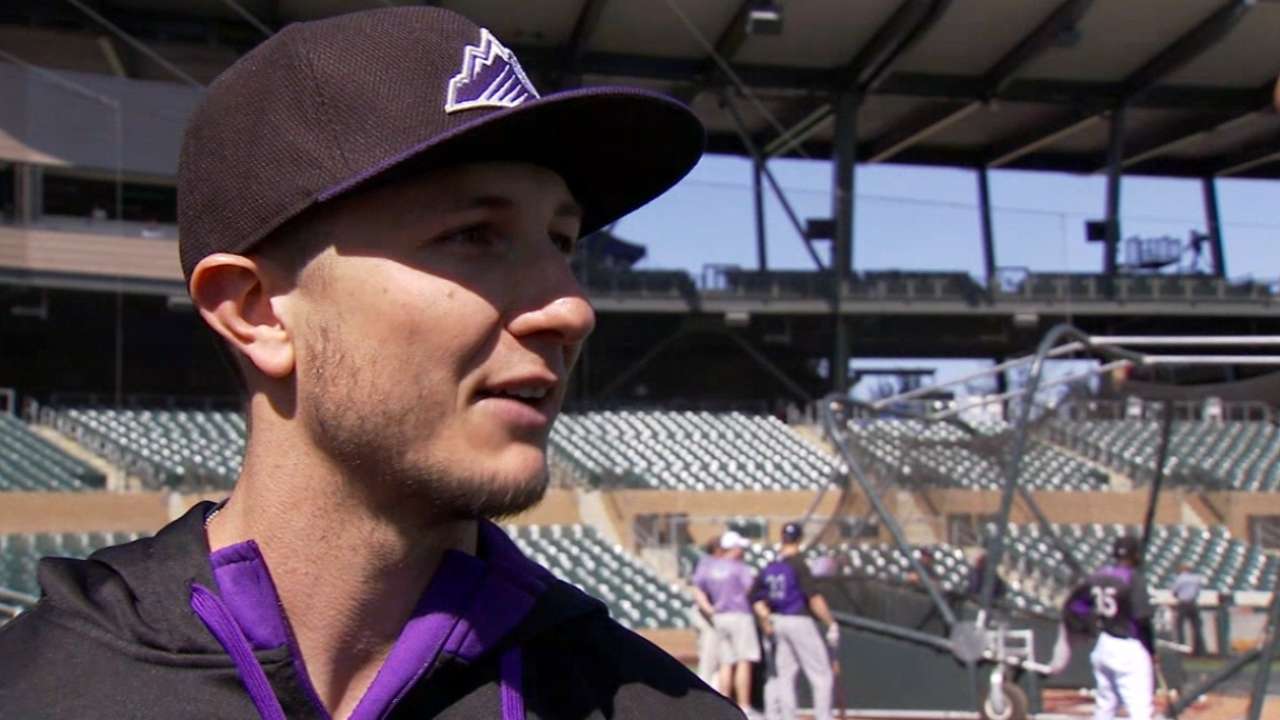 • Weiss said outfielder Charlie Blackmon, who's dealing with an abdominal issue, should see game action "within the next couple of days."
Weiss described Blackmon's ailment as "just tightness," but he said the club wanted to be "extra cautious" considering the Rockies are still early on the Spring Training calendar.
"He's right on the brink of being out there," Weiss said.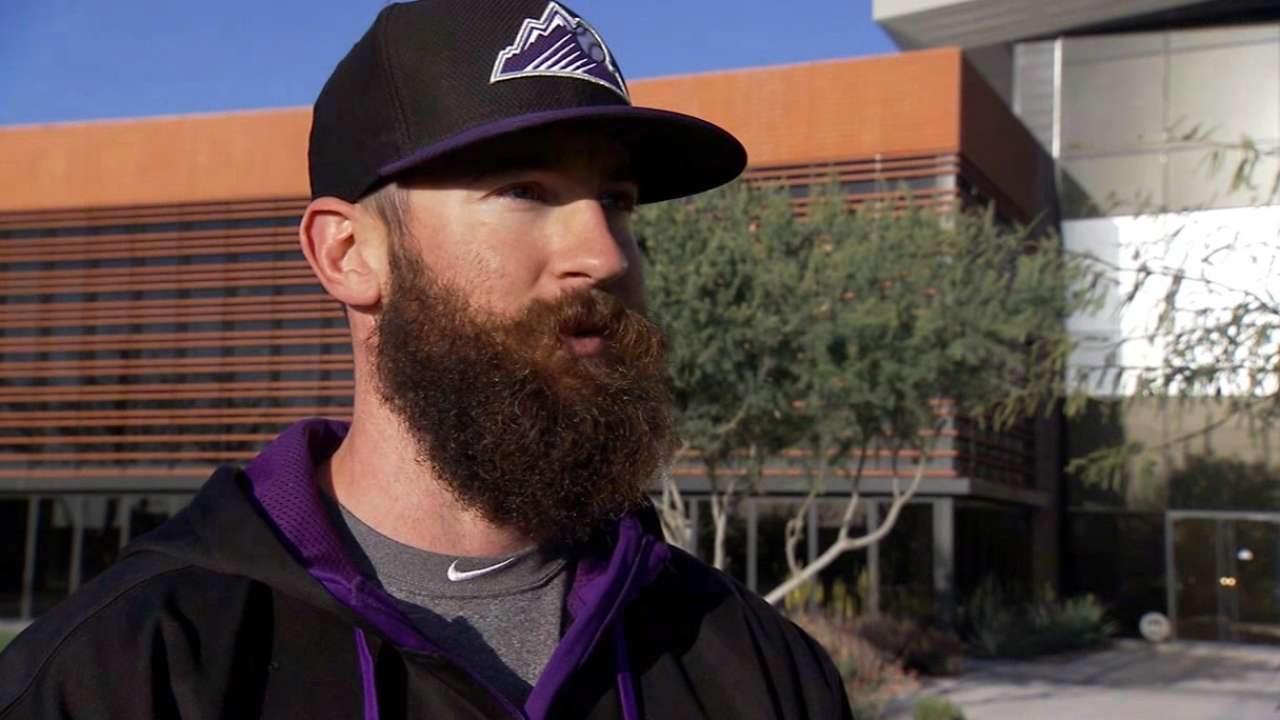 • In split-squad action Tuesday, the Rockies drew Mariners ace Felix Hernandez in Scottsdale and Dodgers ace Clayton Kershaw in Glendale. The two were the 2014 American and National League ERA leaders, respectively.
"It'll be fun," Weiss said Tuesday morning. "It'll be a good opportunity for us, to face two of the best in the game."
Joey Nowak is a reporter for MLB.com. Follow him on Twitter at @joeynowak. This story was not subject to the approval of Major League Baseball or its clubs.