Gonzalez struggles as competition gets going
Righty gives up three runs Tuesday before exiting with right knee bruise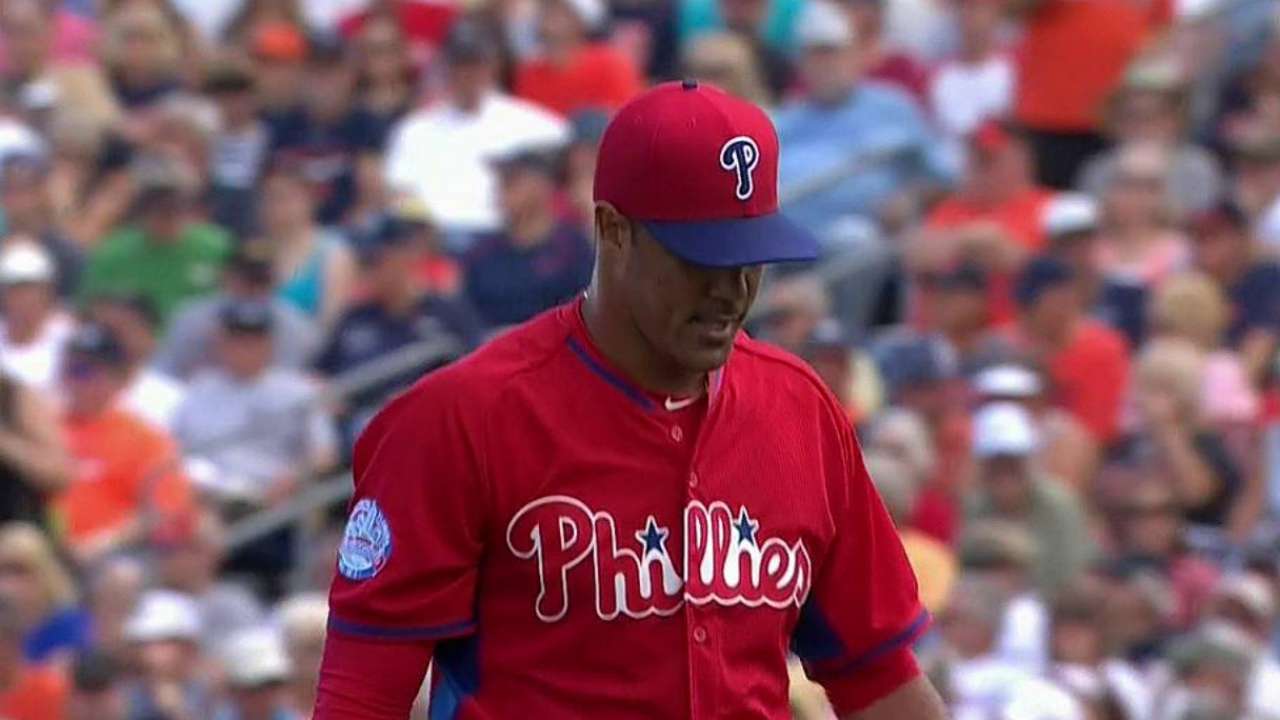 CLEARWATER, Fla. -- The opportunity has never been better for Miguel Alfredo Gonzalez to make the Phillies' rotation.
Will he take advantage of it?
Gonzalez allowed five hits and three runs in two-plus innings Tuesday in a 6-0 loss to the Tigers at Bright House Field. Gonzalez, who left the game in the third inning after getting hit by a line drive on the right knee, has allowed nine hits and five runs in four innings in two Grapefruit League appearances.
"It's a Spring Training game, I'm working on things," Gonzalez said through translator Rickie Ricardo. "It's not like I'm trying to dominate hitters down here. I'm working on specific things. I'm just going to do my best to either be in the rotation or in the 'pen.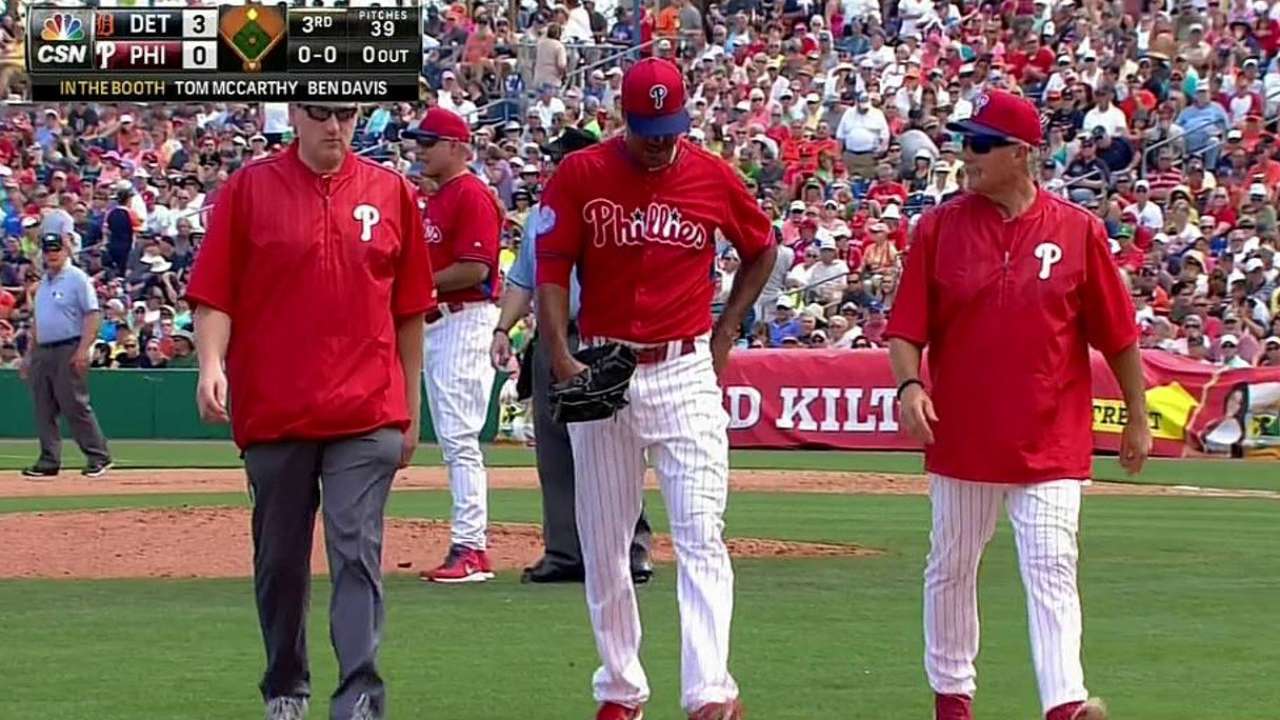 But the Phillies will need to see results from Gonzalez at some point, because he does not have a track record in the big leagues like Cole Hamels, Aaron Harang or Jerome Williams. Gonzalez entered camp as a candidate to be the team's fifth starter, and with Cliff Lee's season and possibly career in jeopardy because of an elbow injury, Gonzalez's competition for a job got smaller.
Chad Billingsley will not be ready by Opening Day. Assuming David Buchanan is a lock behind Hamels, Harang and Williams, Gonzalez is competing with non-roster invitee Kevin Slowey for the final spot.
Slowey has allowed just one hit in five scoreless innings in two appearances.
"Slowey has made some nice showings as a possibility," Phillies manager Ryne Sandberg said.
Gonzalez's right knee is bruised following the line drive from Tigers shortstop Jose Iglesias. He said he will be ready to make his next start.
Gonzalez's fastball showed some life, but he had trouble commanding his pitches as much as he would like.
"That's the No. 1 thing I'm working on," Gonzalez said. "I know I had location issues last year."
Todd Zolecki is a reporter for MLB.com. This story was not subject to the approval of Major League Baseball or its clubs.